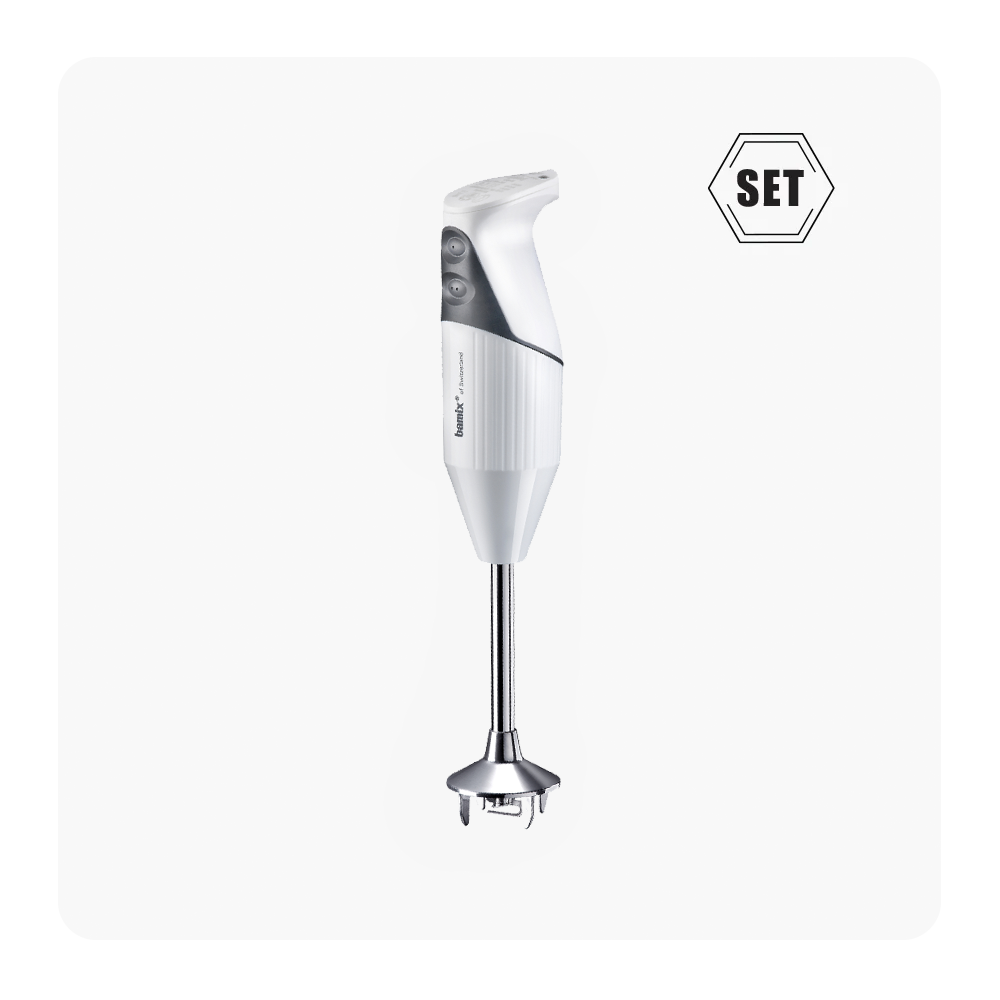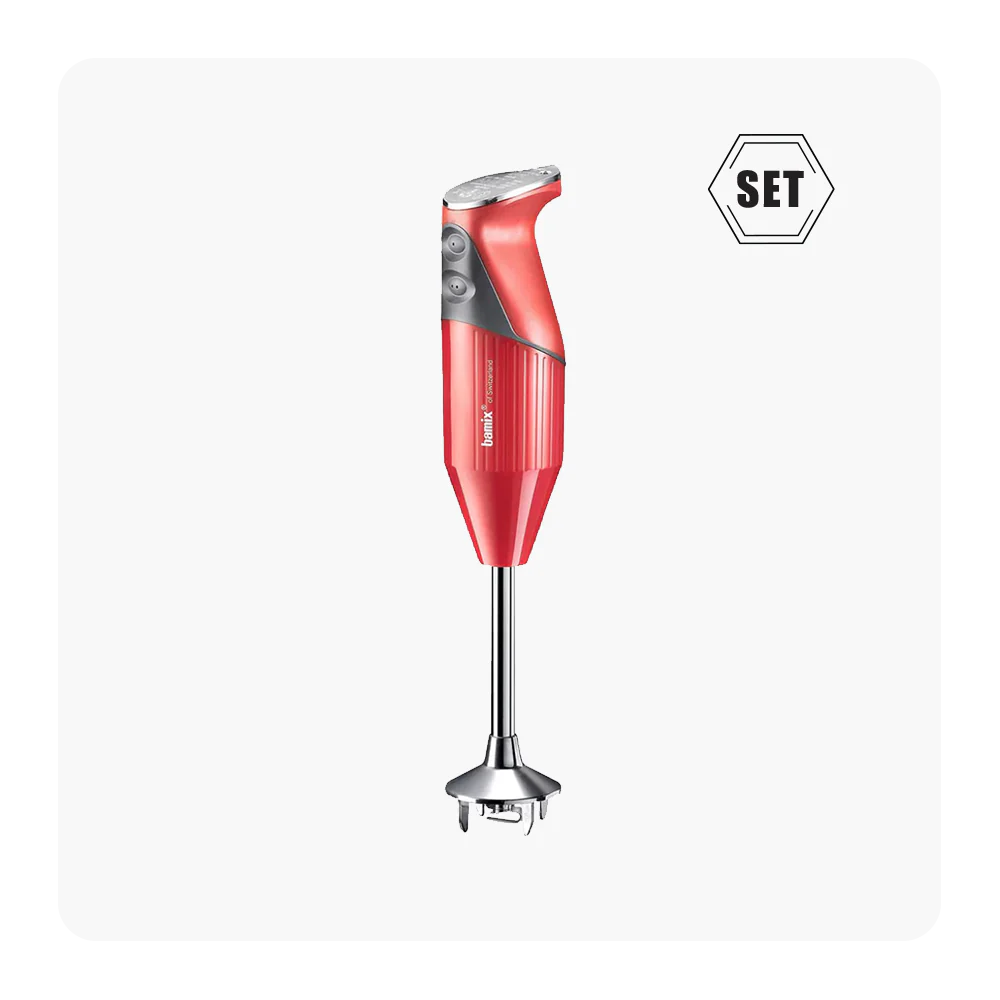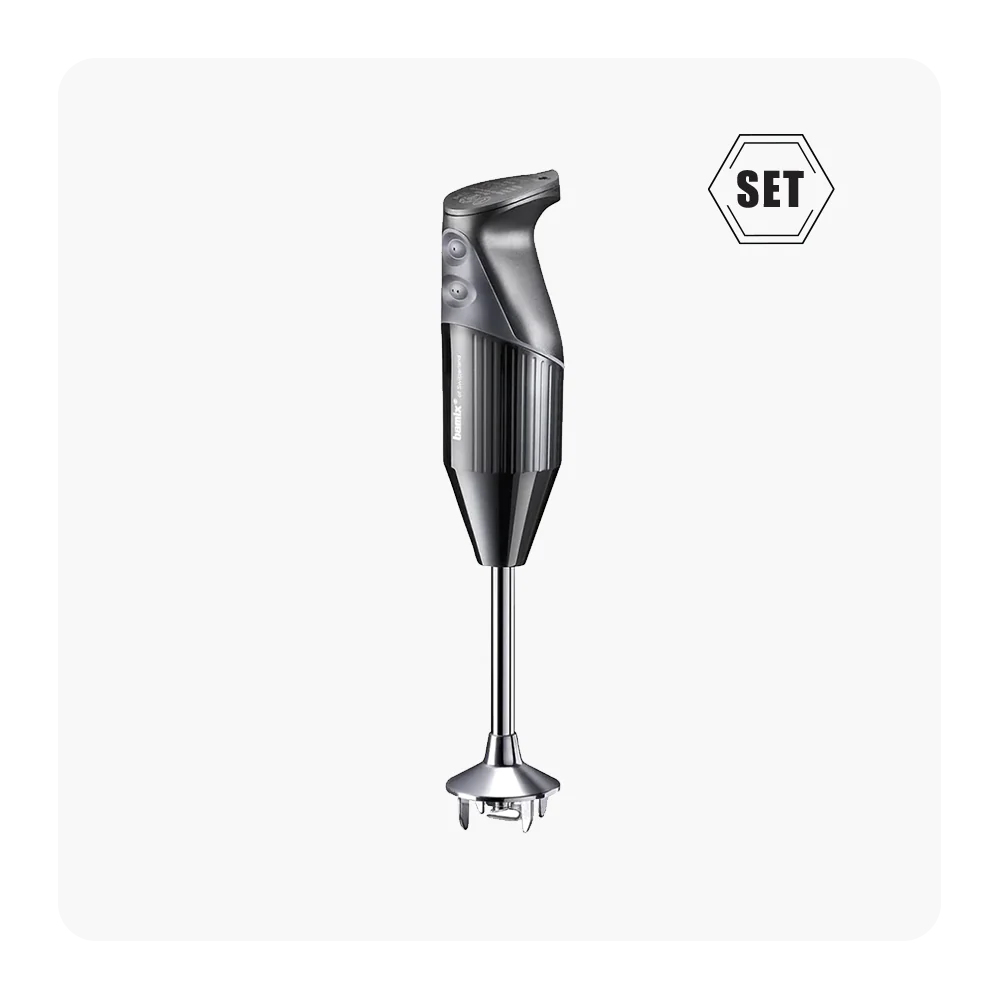 bamix® SWEET DELIGHTS
---
With your bamix® Sweet Delights and its accessories, you can beat, puree, stir, mix, grind, blend and chop.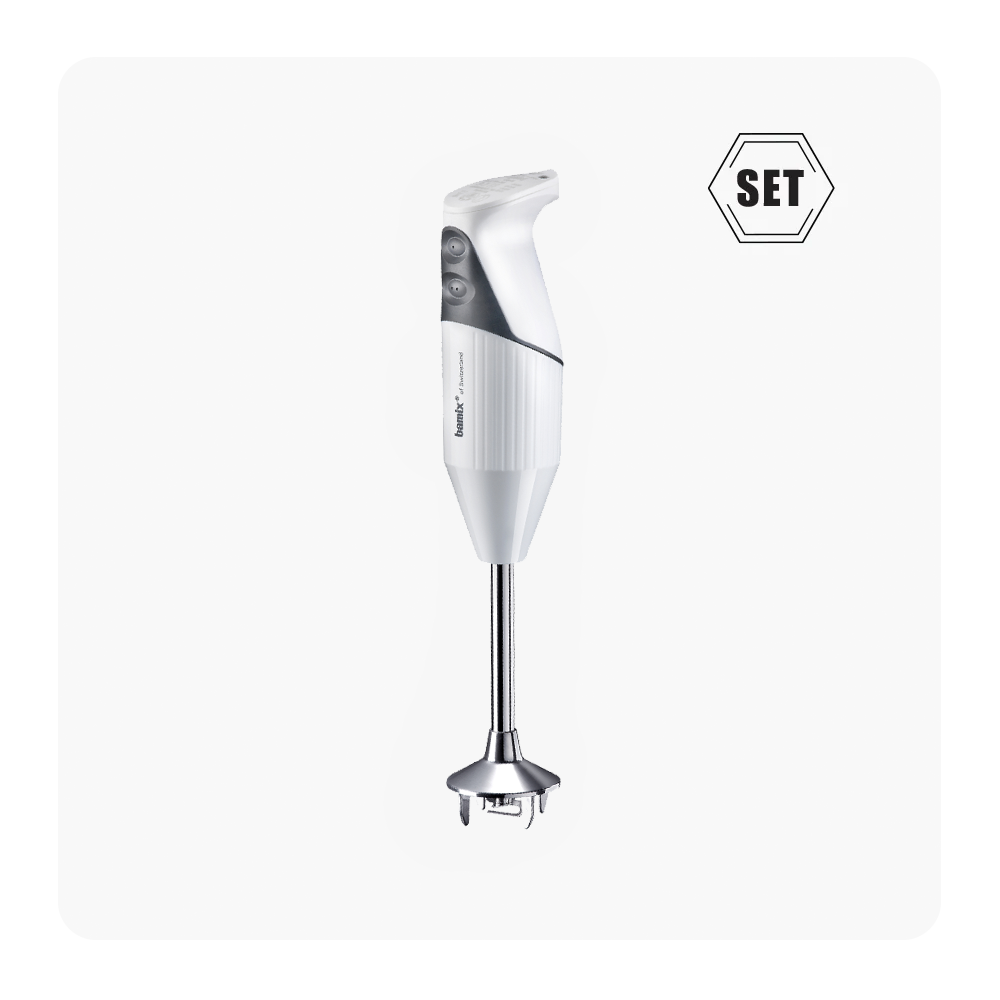 With your bamix® SWEET DELIGHTS you will get also the following
Scope of delivery
Facts, figures and more
Product specification
We have already summarized the most important data for you. Would you like to receive more information? Check out our Quick Reference Guide or ask our customer service.
Speed
Two speed switches
Level 1: 13'000 rpm
Level 2: 18'000 rpm
Dimensions
Shaft length: 13.5 cm
Immersion depth: 21.85 cm
Overall length: 34.00 cm
Warranty
General device warranty: 2 years / Motor: Lifetime