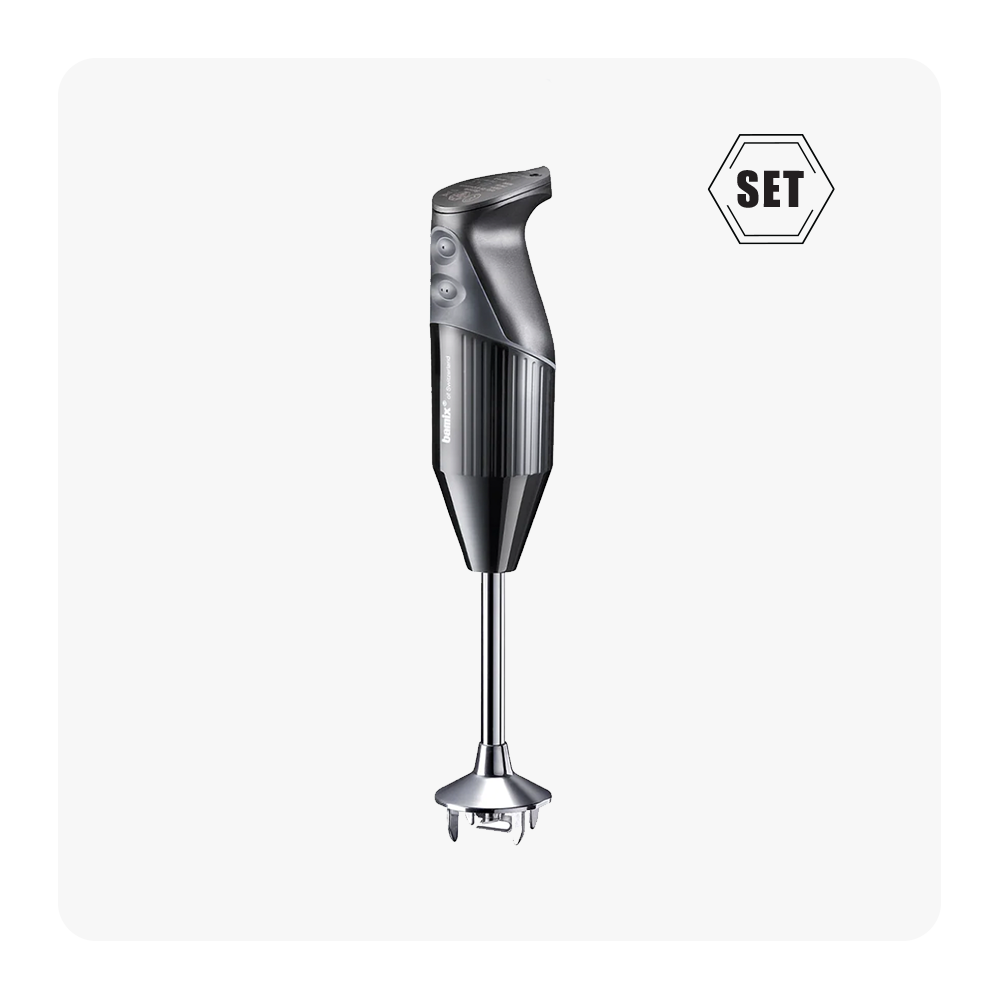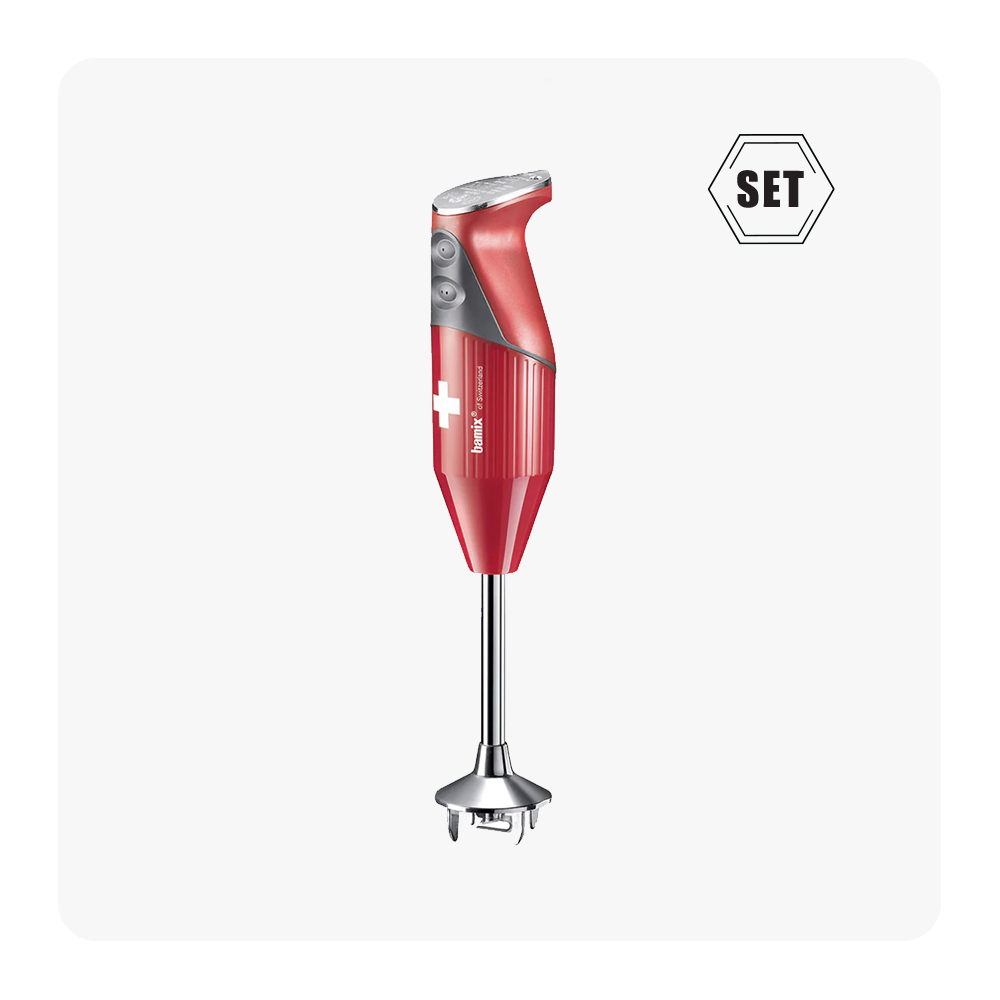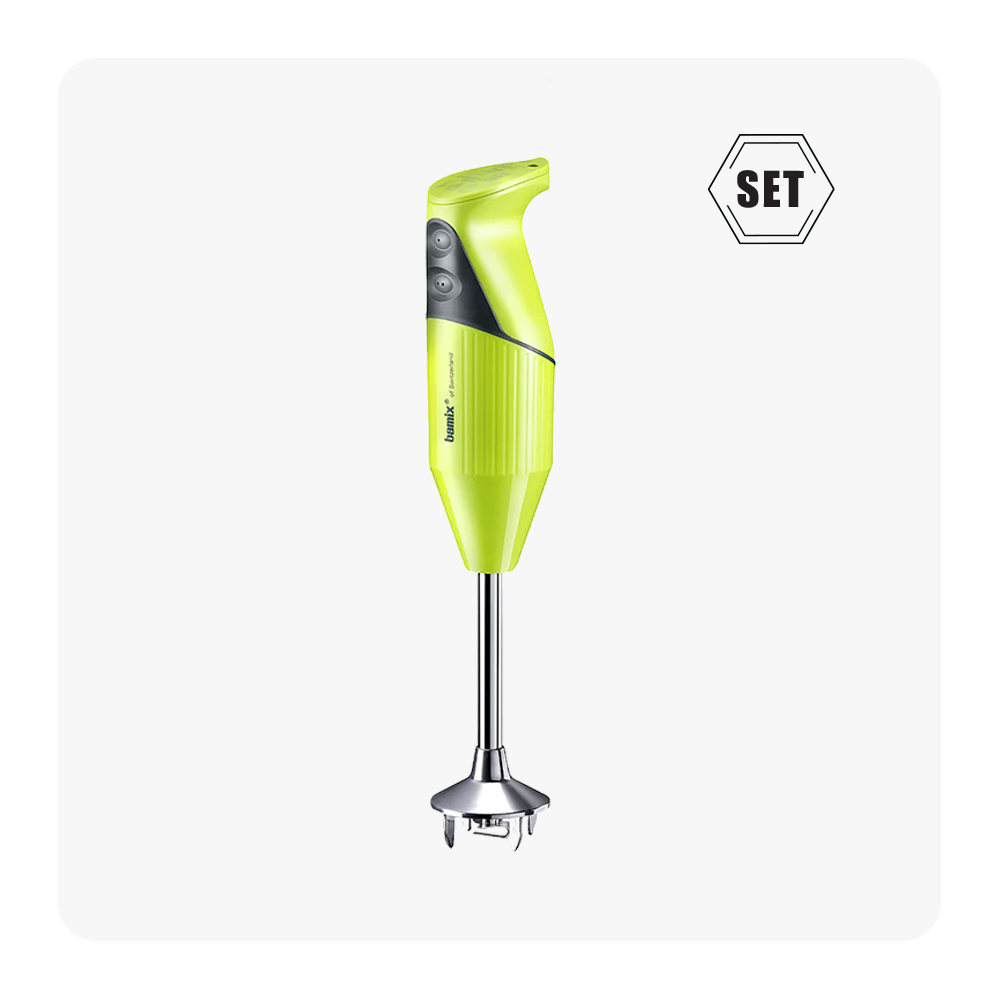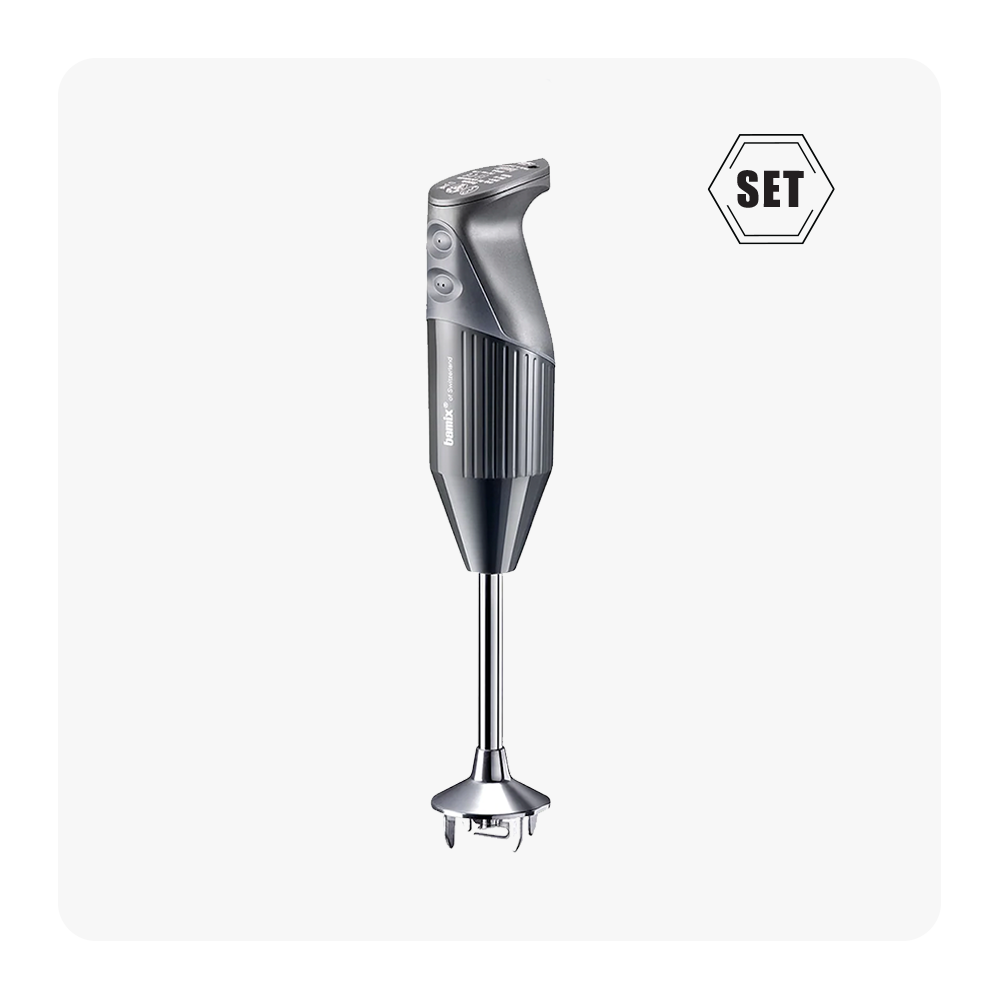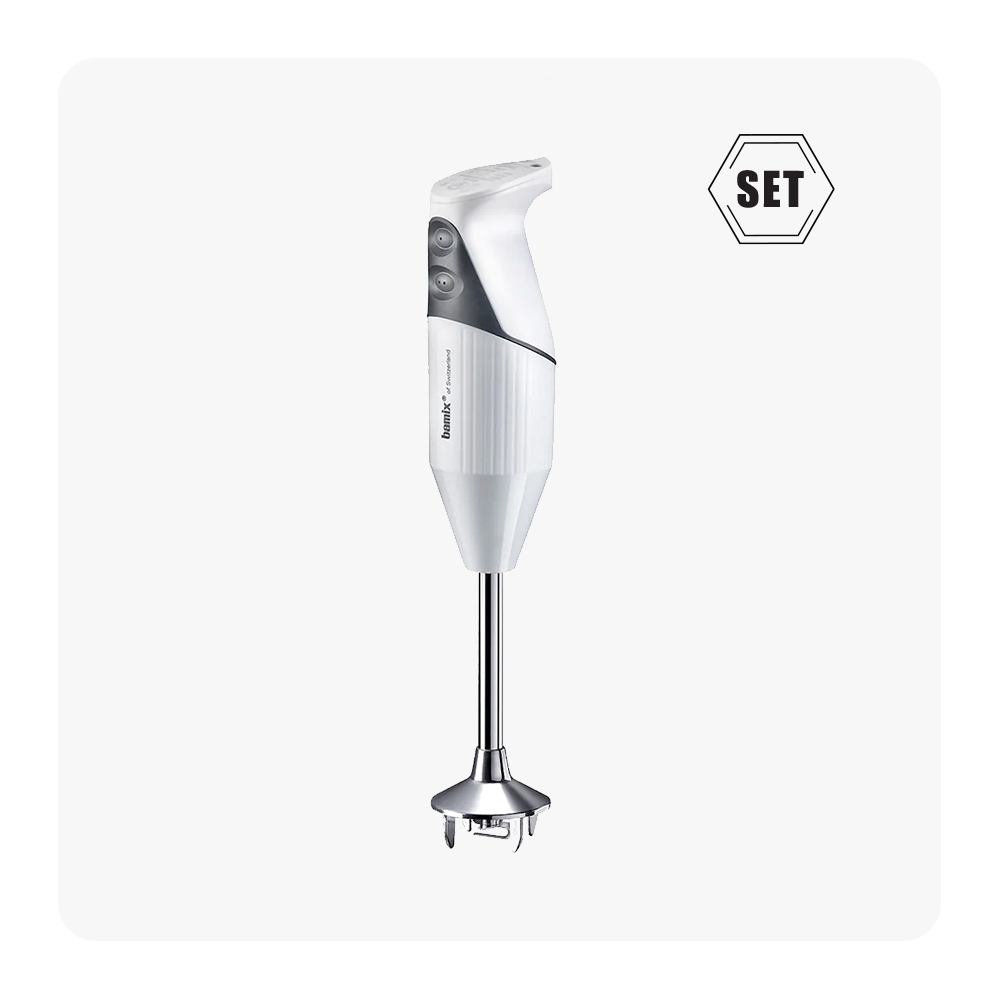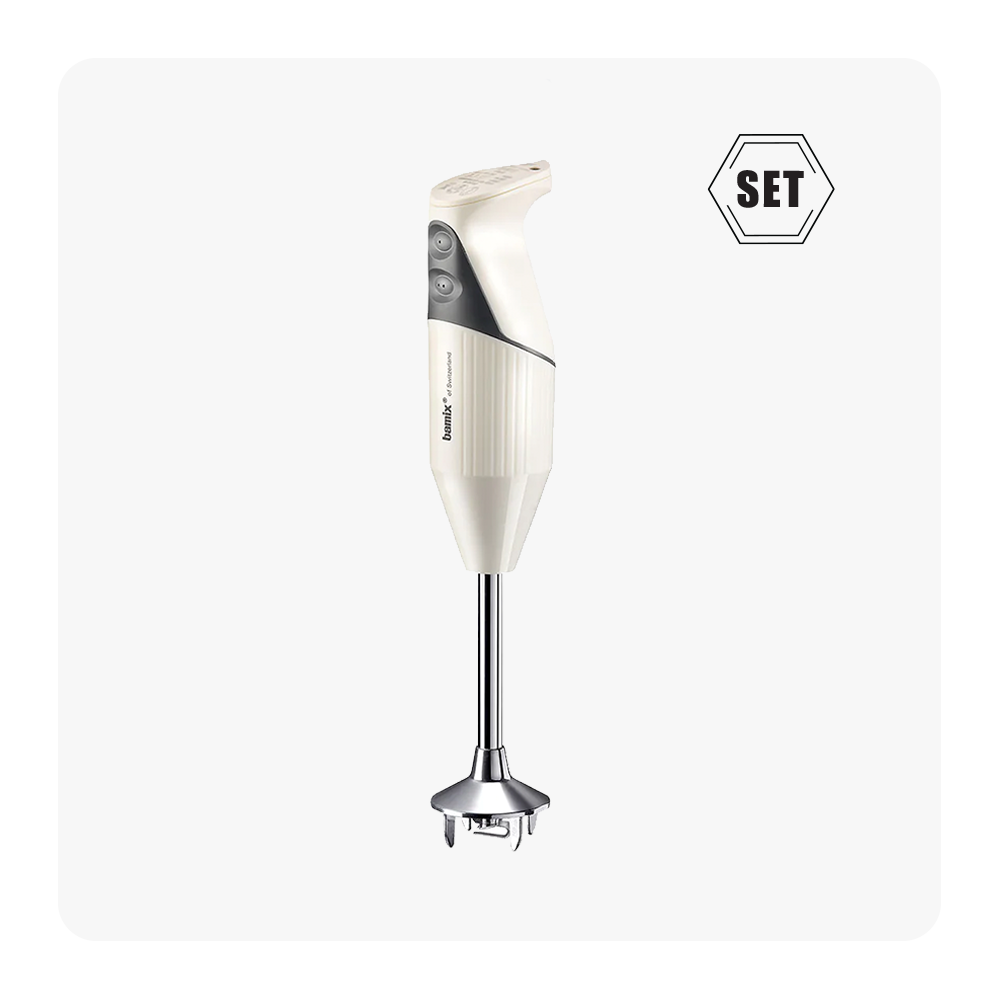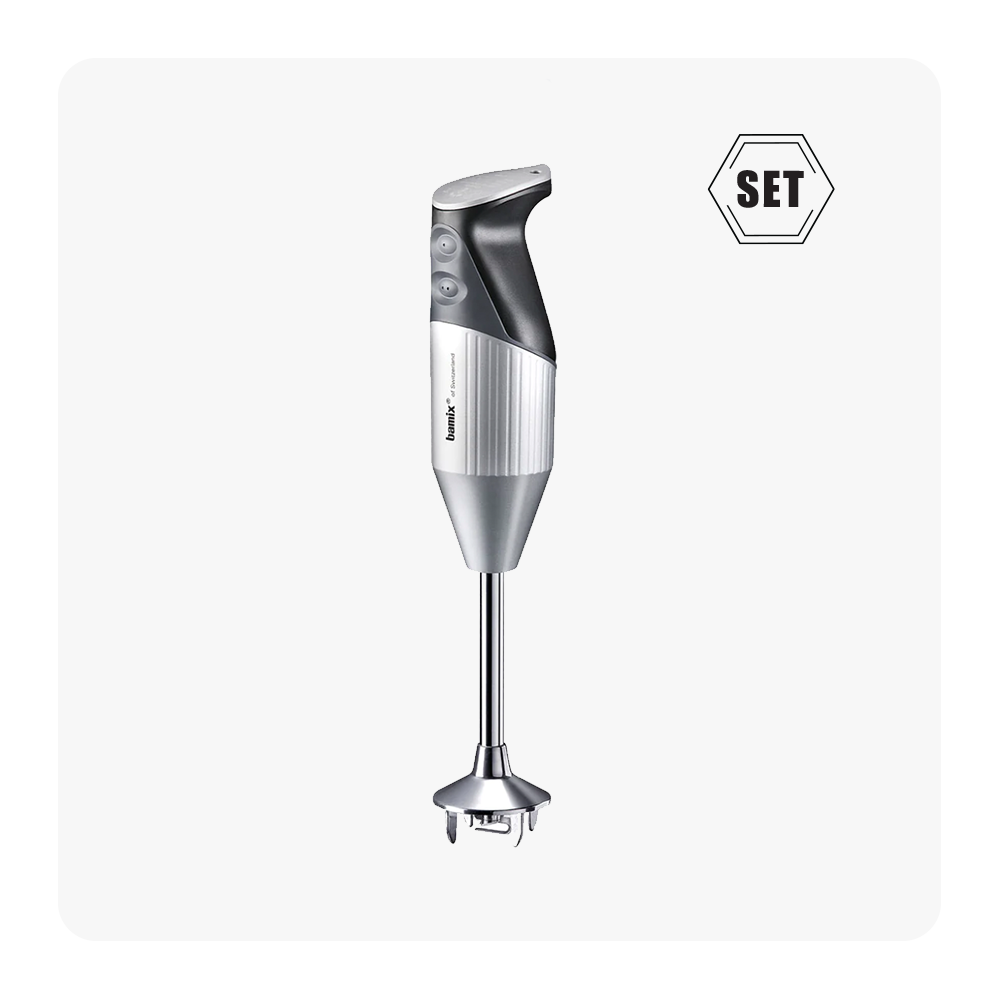 bamix® SwissLine
---
Our signature product, for the ambitious chef in his own kitchen with extensive accessories.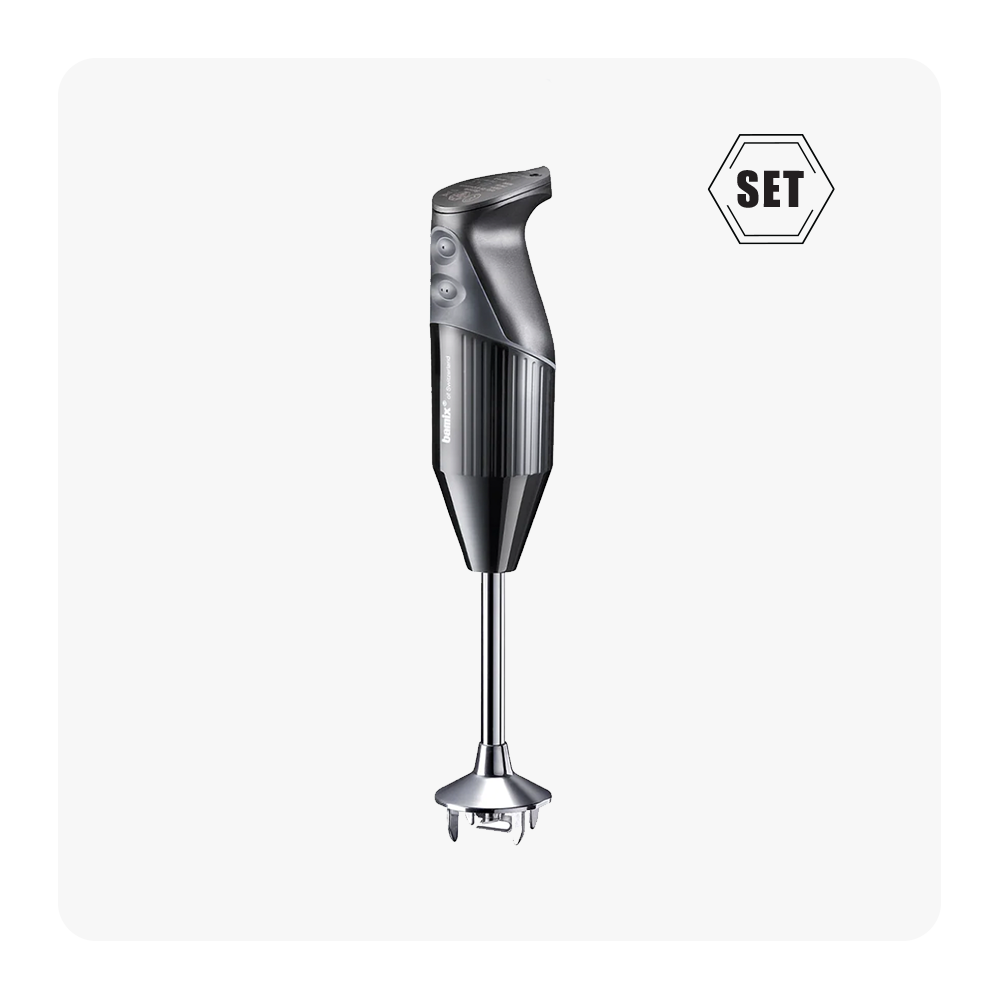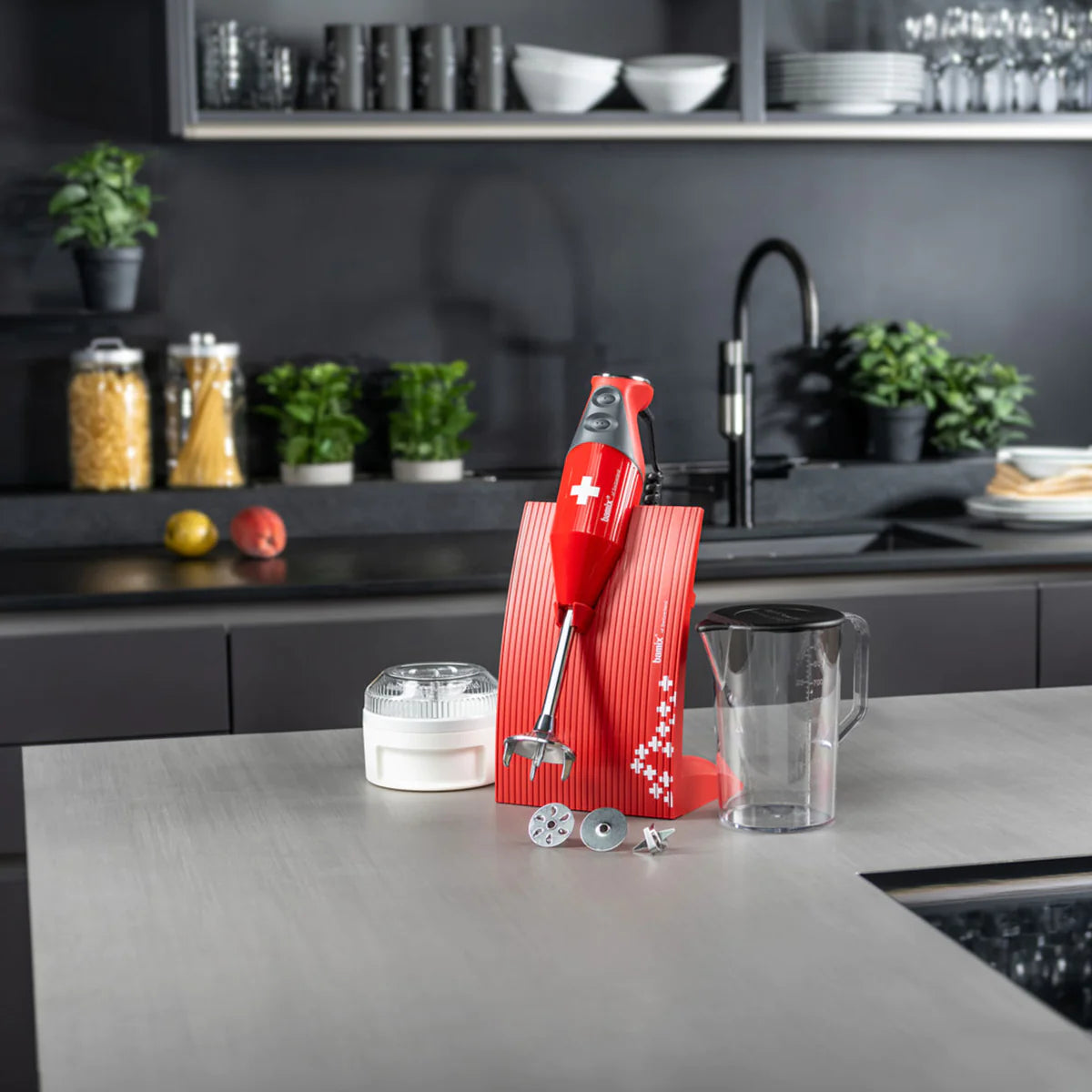 The bamix® SwissLine with increased power does all the work in the kitchen effortlessly. Perfectly usable as a blender to perfectly prepare all soups, from cream of pumpkin soup to foam soups. The magic blender SwissLine is more than just a kitchen helper that can largely replace conventional food processors, as it performs the same tasks faster and easier with its many accessories.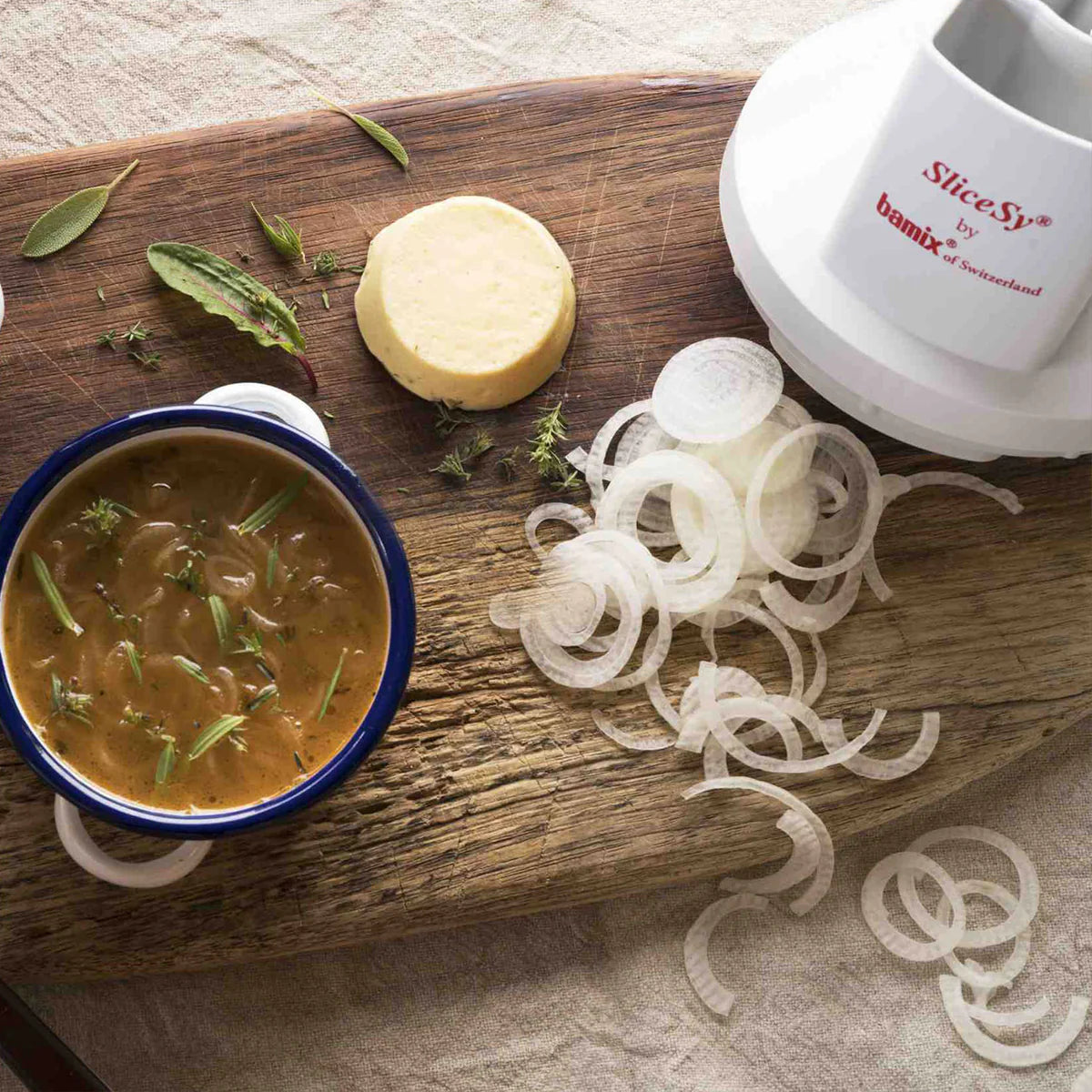 Whip cream and egg whites until stiff, perfectly combine sauces, but also powerfully prepare mashed potatoes and light doughs, it masters without much effort. With its powerful motor, this food processor effortlessly manages to crush ice cubes or prepare ice cream and desserts from frozen fruit. Sorbets and smoothies are so easy to blend. With the grinder, they grind hard spices (nutmeg, pepper, cinnamon) as well as fresh and dried herbs. Even small quantities are easy to handle. Prepare pestos is easy, fast and fresh in the processor.
With your bamix® SwissLine you will get also the following
Scope of delivery
Facts, figures and more
Product specification
We have already summarized the most important data for you. Would you like to receive more information? Check out our Quick Reference Guide or ask our customer service.
Speed
Two speed switches
Level 1: 13'000 rpm
Level 2: 18'000 rpm
Dimensions
Shaft length: 13.5 cm
Immersion depth: 21.85 cm
Overall length: 34.00 cm
Warranty
General device warranty: 2 years / Motor: Lifetime