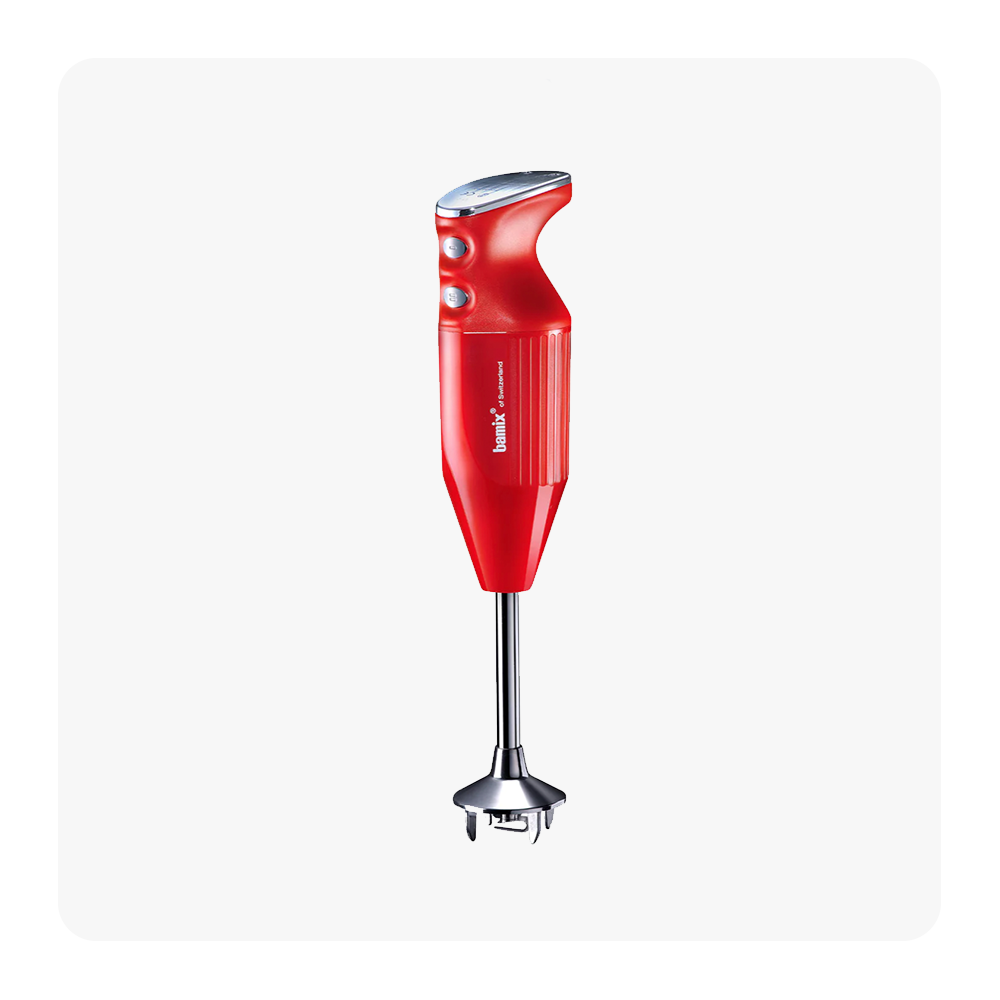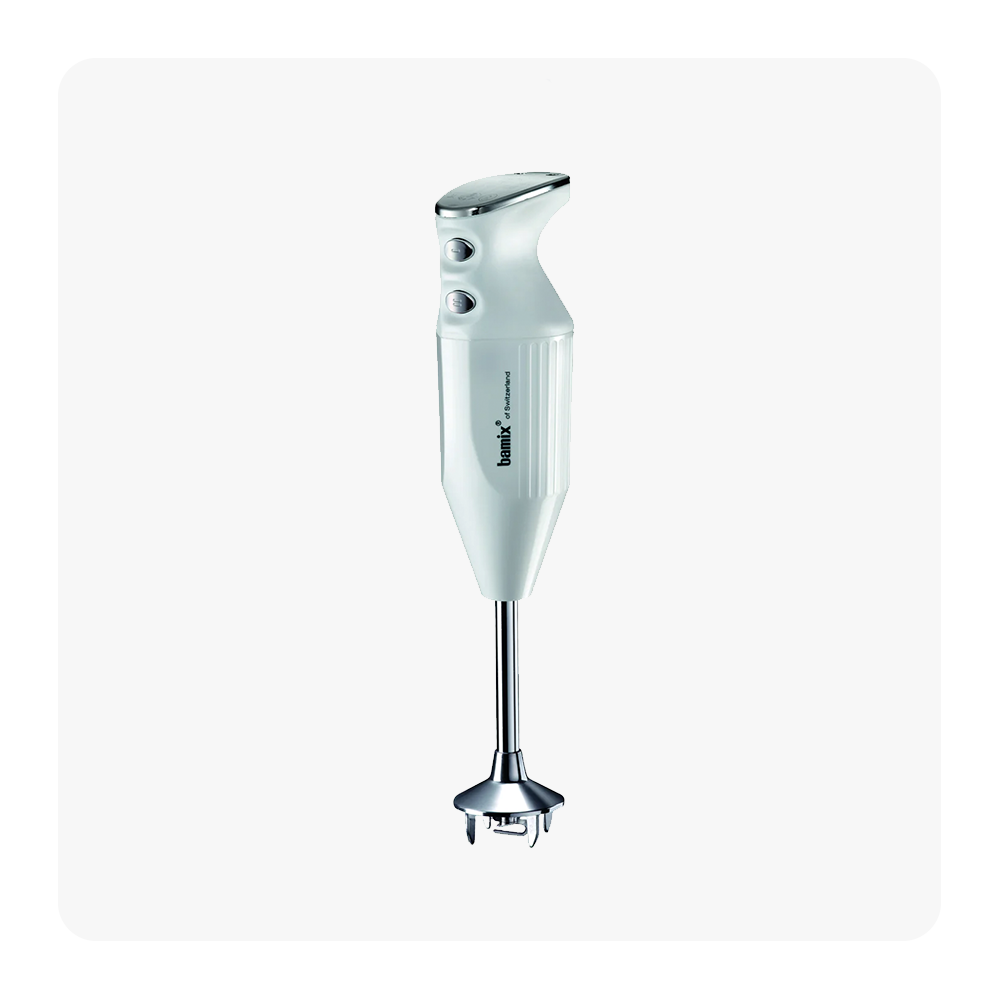 bamix® MAXX
---
With your bamix® MAXX and its accessories you can puree, whisk, mix, chop and mince.
Due to the high power of the bamix® MAXX, you can only use the bamix® Processor, bamix® Grinder and bamix® SliceSy® to a limited extent.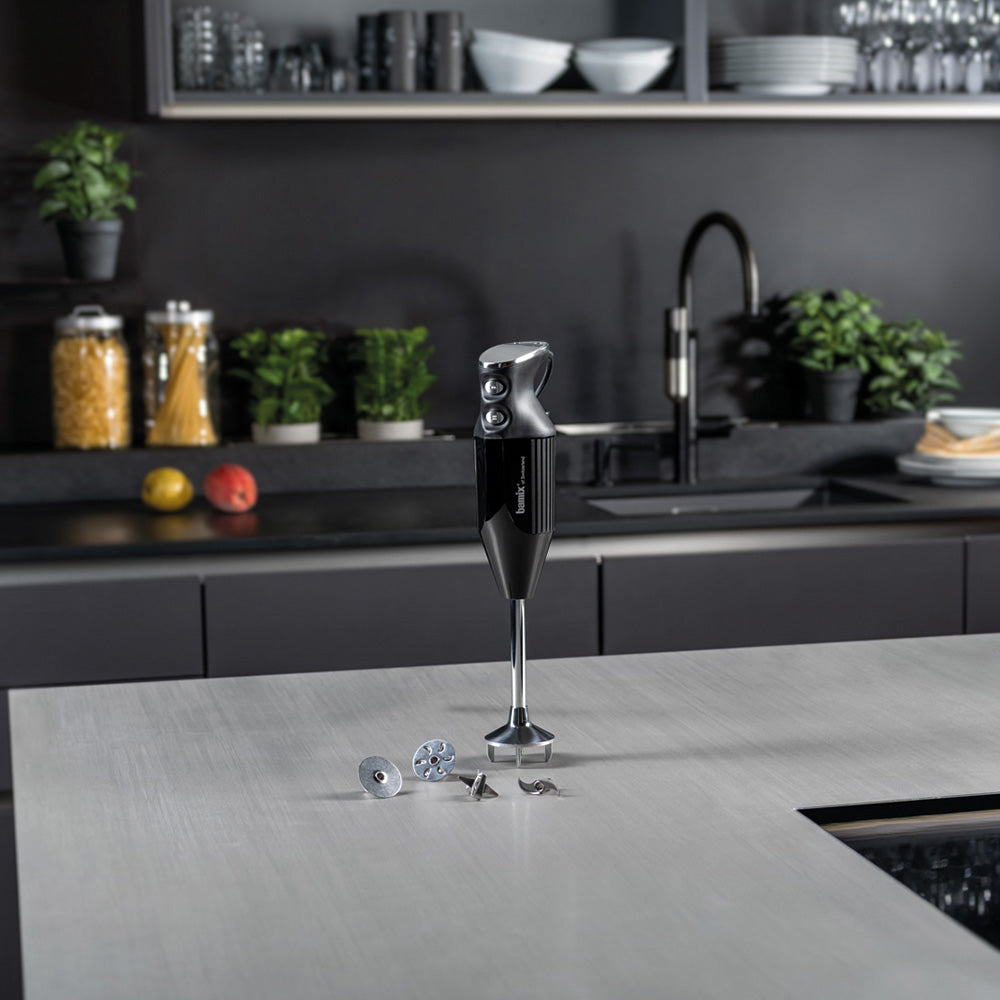 Our power pack in standard design
Cooking is now even more fun with this powerful kitchen gadget. It is powerful and effective for pureeing vegetables or cooked meat for soups and sauces, chopping fresh and frozen fruits and berries for desserts, pureeing jams or delicious fruit ice cream and sorbets. Healthy and freshly prepared baby food always works best. Even ice cubes for cold drinks and cocktails this hand blender crushes effortlessly with the multi-purpose blade.
With your bamix® MAXX you will get also the following
Scope of delivery
Facts, figures and more
Product specification
We have already summarized the most important data for you. Would you like to receive more information? Check out our Quick Reference Guide or ask our customer service.
Speed
Two speed switches
Level 1: 18'000 rpm
Level 2: 22'000 rpm
Dimensions
Shaft length: 13.5 cm
Immersion depth: 21.85 cm
Overall length: 34.00 cm
Warranty
General device warranty: 2 years / Motor: Lifetime