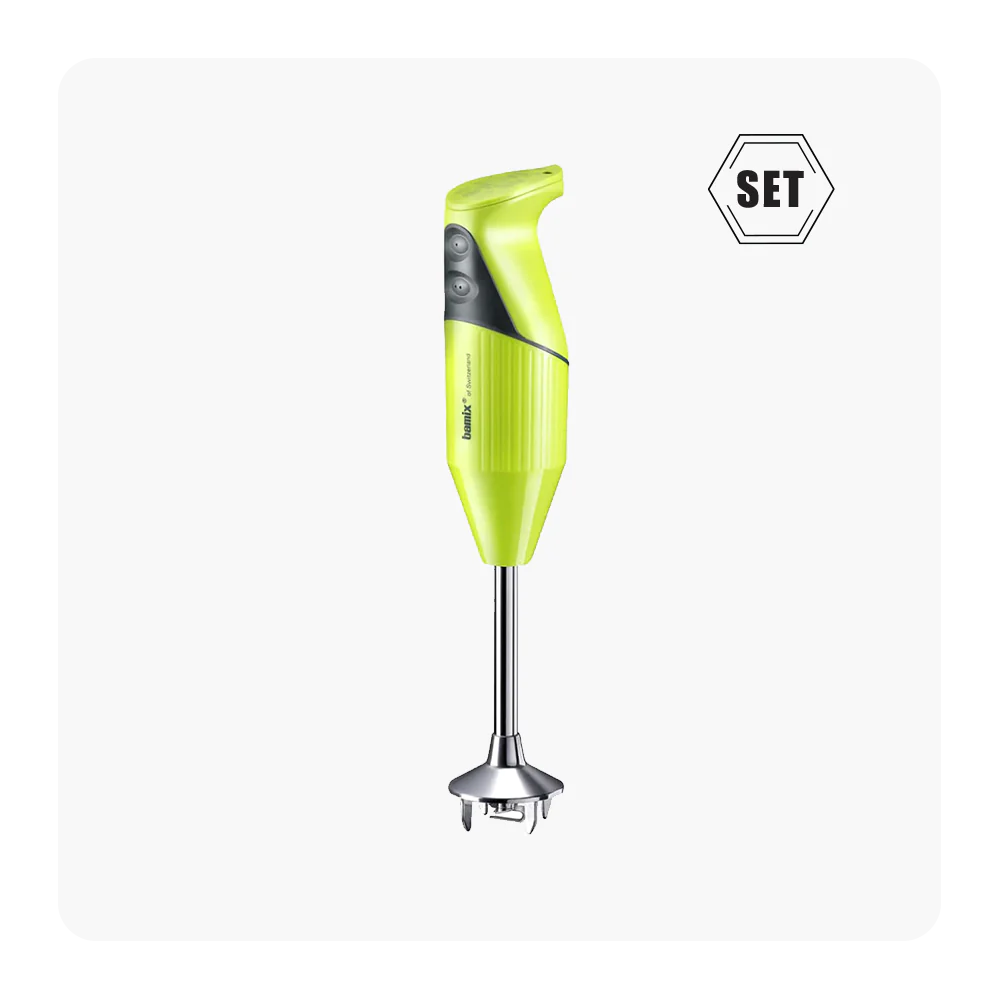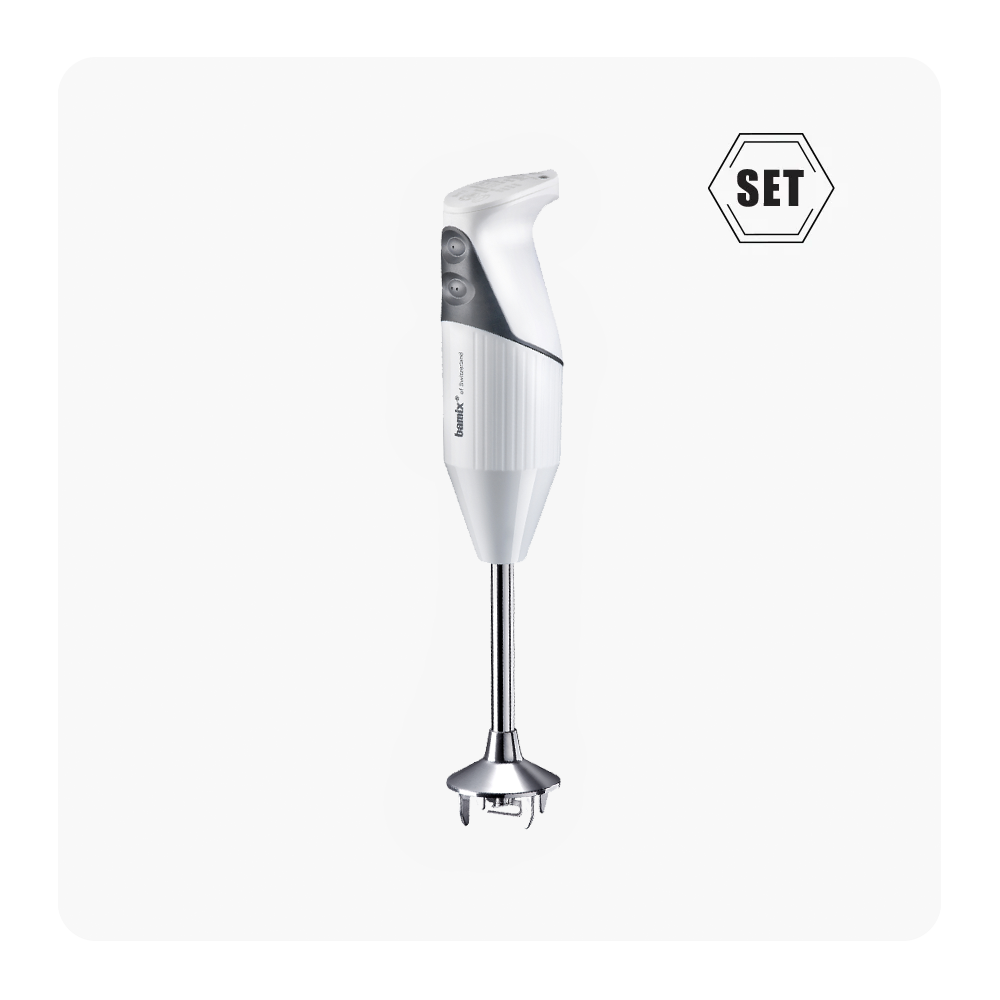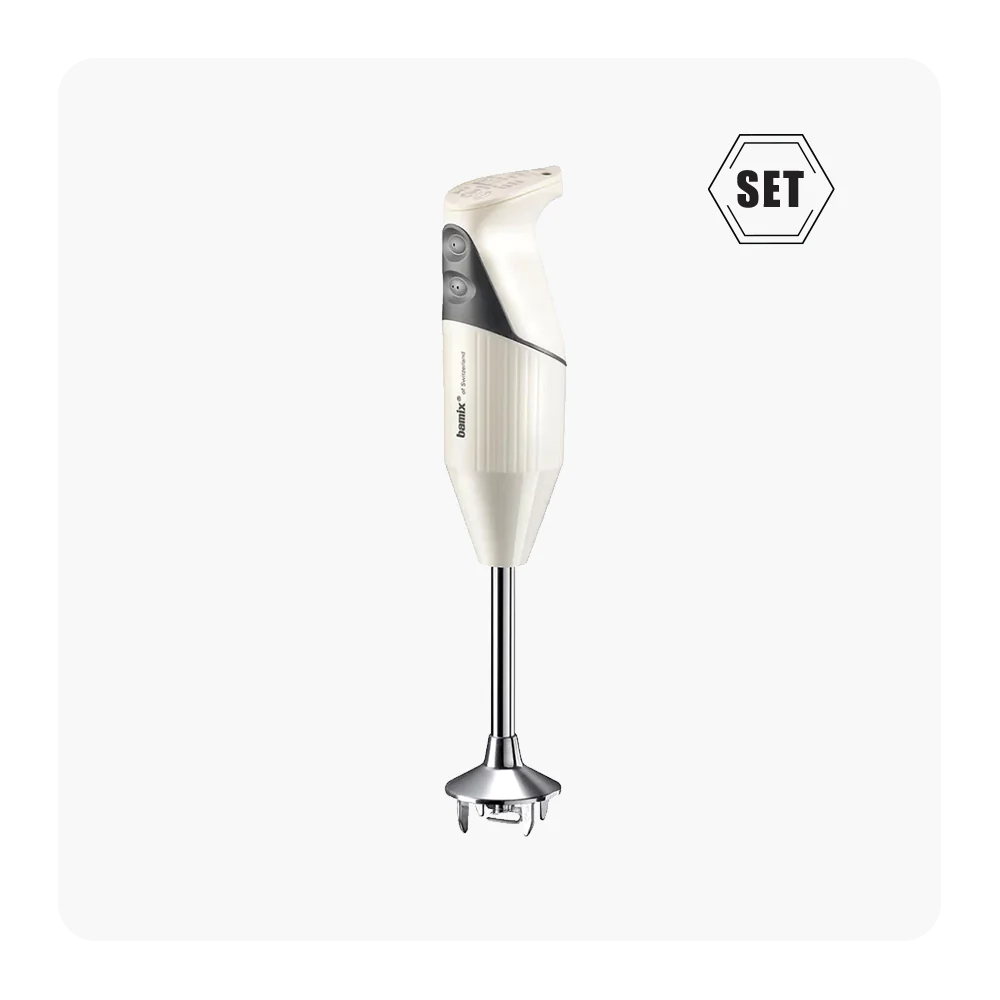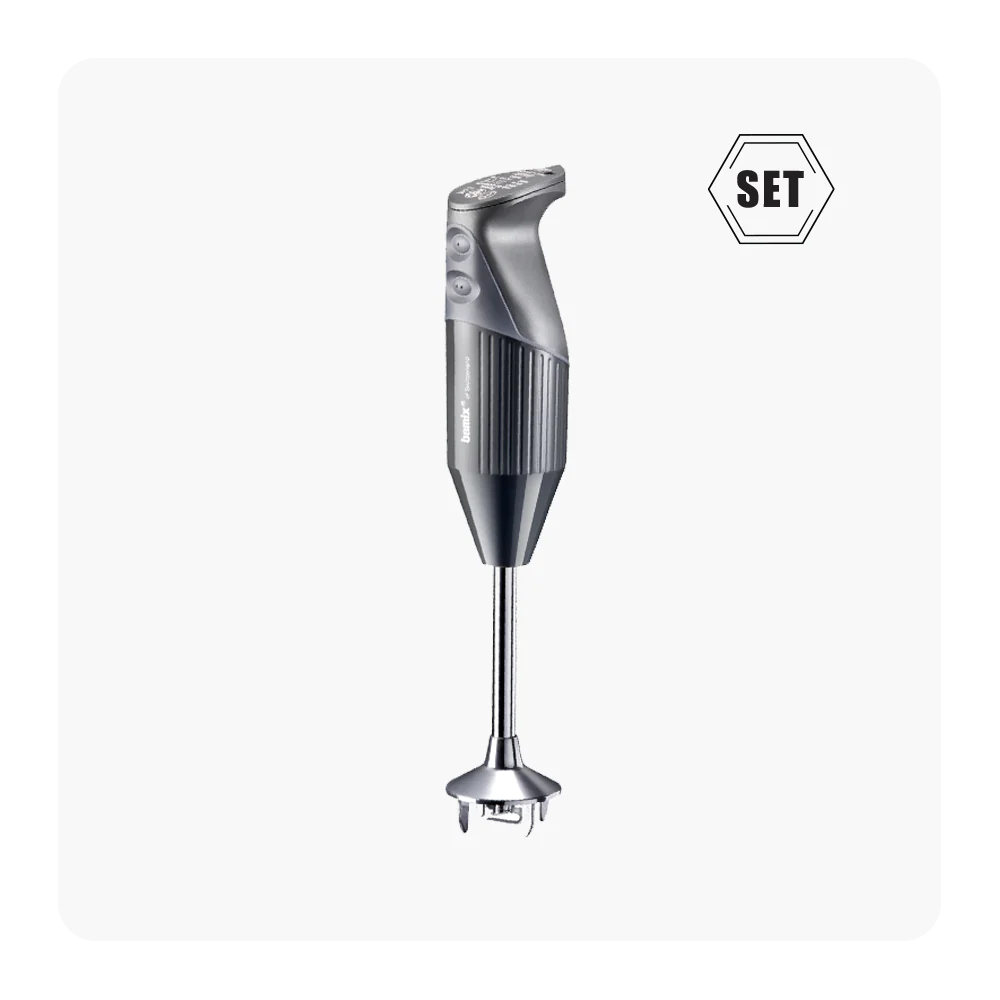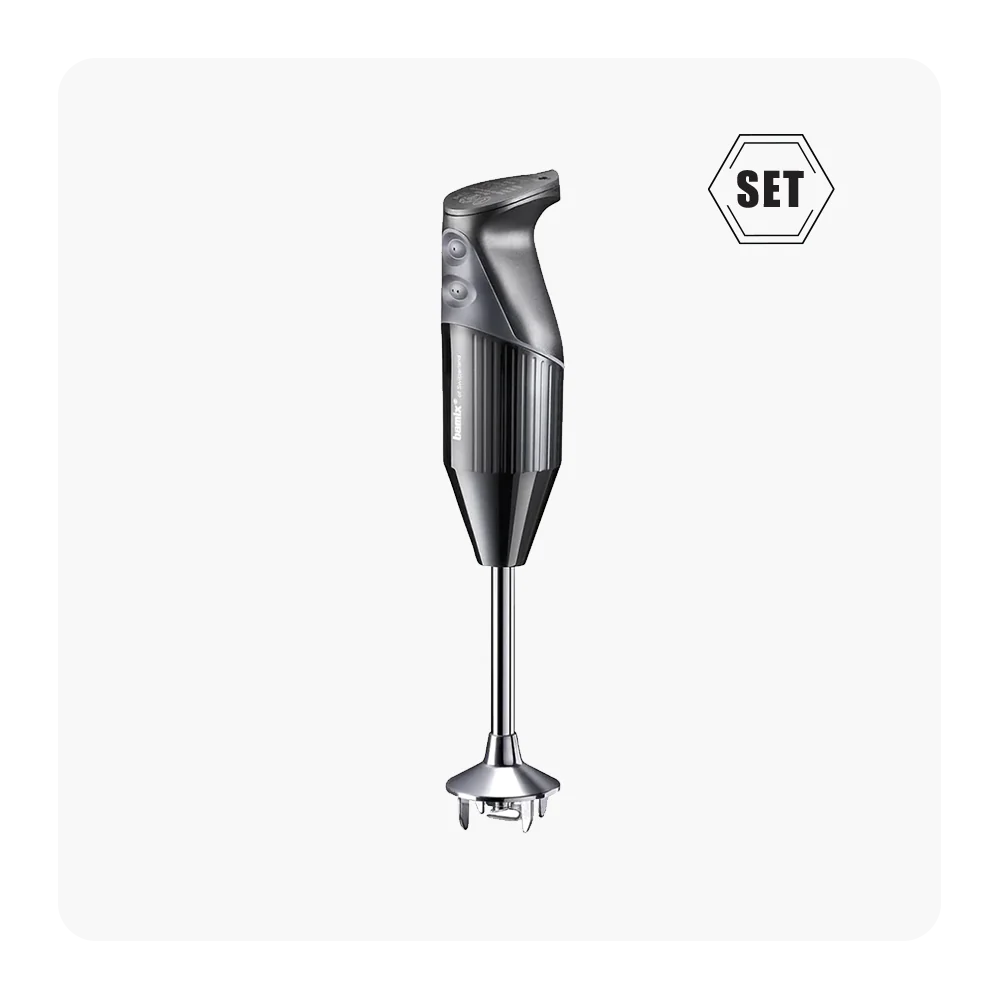 bamix® toGo
---
Now we're going to shake things up in the kitchen. The bamix® "toGo" is perfect for all those who need to get going quickly, but for whom fresh and healthy cooking is important.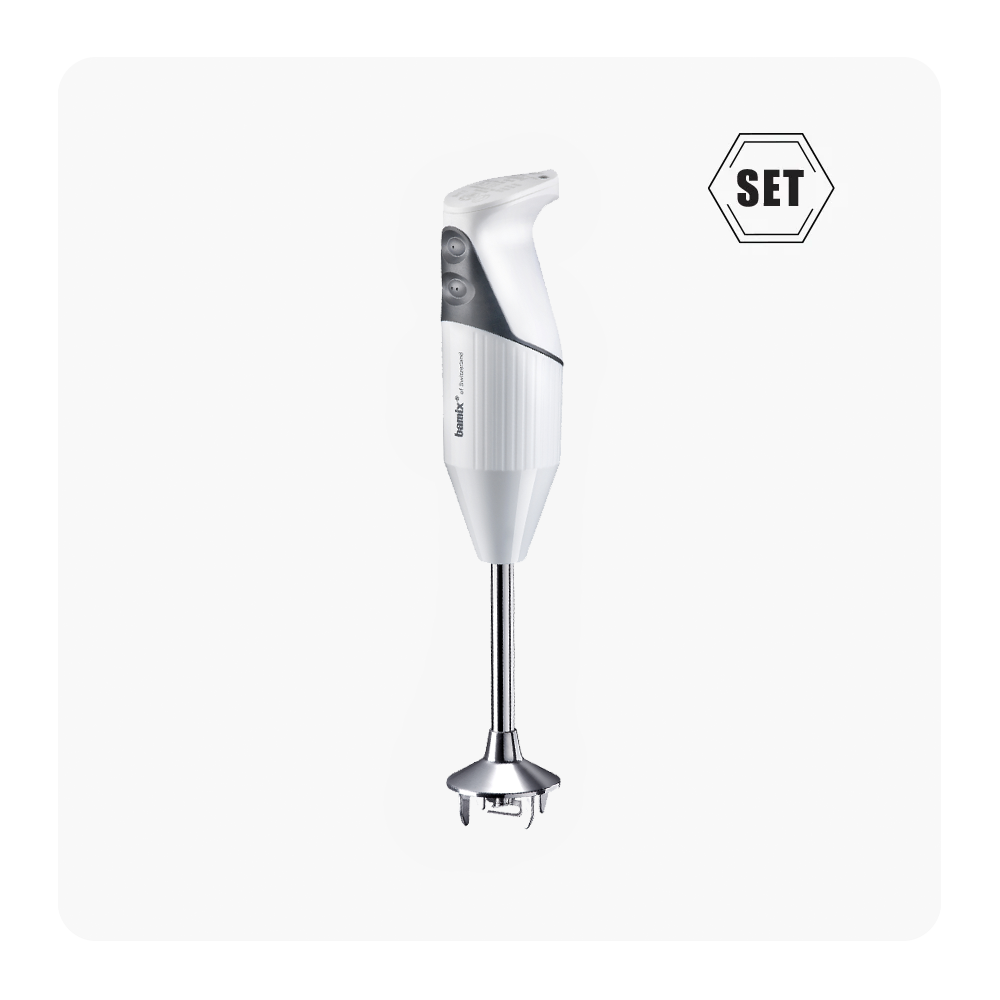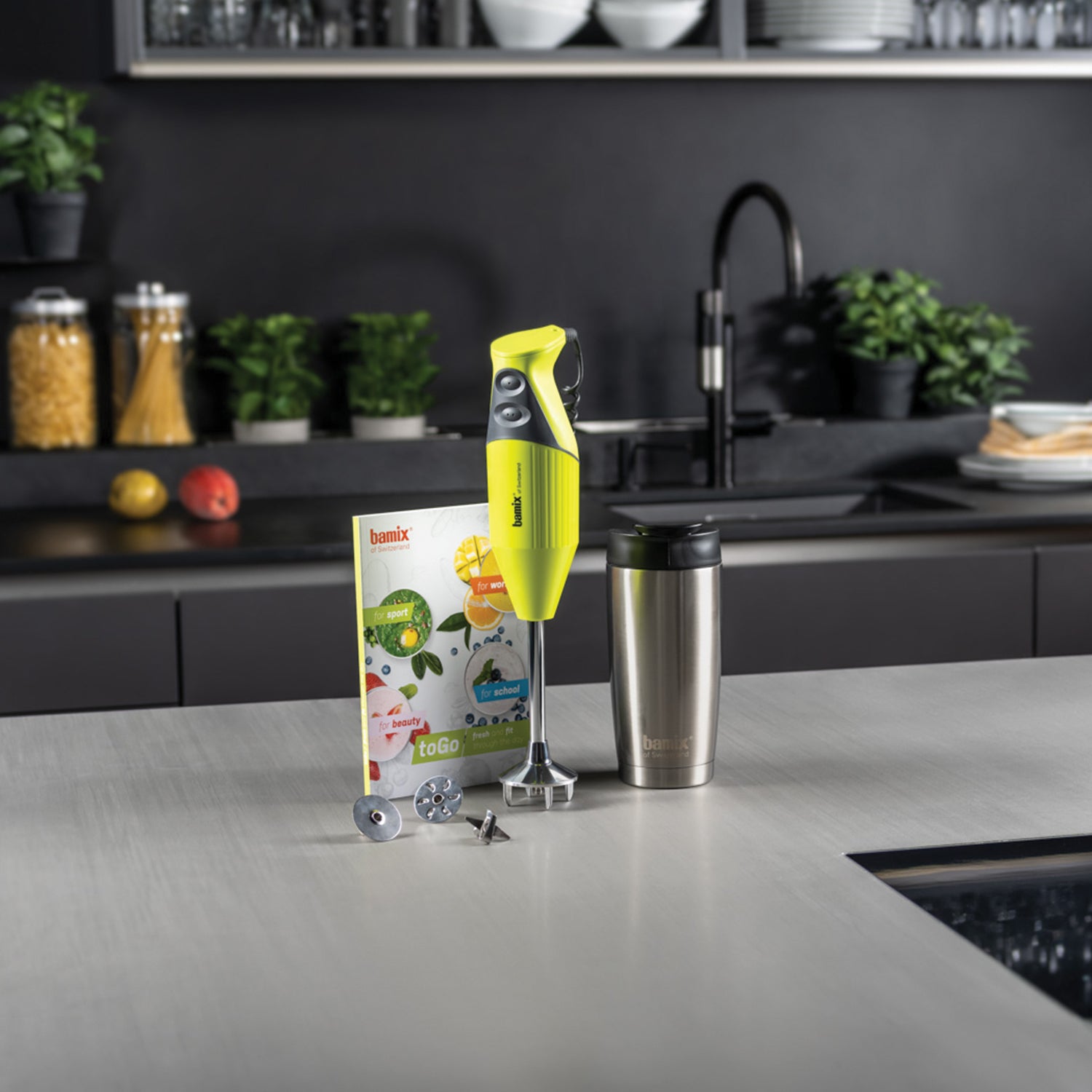 Keeping you fresh, fit and beautiful
The bamix® "toGo" set is super strong - healthy and fresh nutrition is now a piece of cake. What is probably the smallest and most efficient kitchen aid comes with four different attachments, a practical thermal mug and a smoothie recipe booklet. The set is perfect for anyone who wants to create their own healthy drinks and recipes for school, work or gym, or even their own natural beauty products. Crushing, mashing, mixing, foaming, whipping and much more are easy with this stylish all-rounder.
With your bamix® toGo you will get also the following
Scope of delivery
Facts, figures and more
Product specification
We have already summarized the most important data for you. Would you like to receive more information? Check out our Quick Reference Guide or ask our customer service.
Speed
Two speed switches
Level 1: 13'000 rpm
Level 2: 18'000 rpm
Dimensions
Shaft length: 13.5 cm
Immersion depth: 21.85 cm
Overall length: 34.00 cm
Warranty
General device warranty: 2 years / Motor: Lifetime