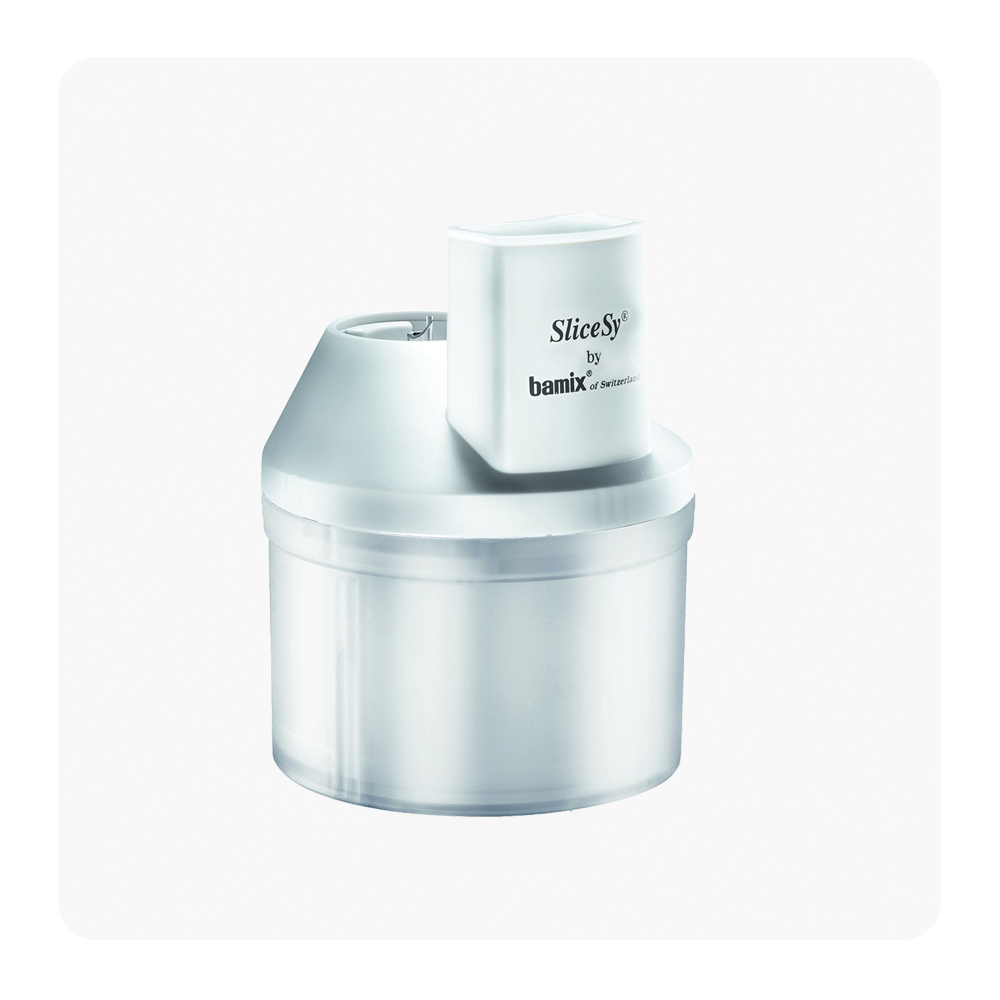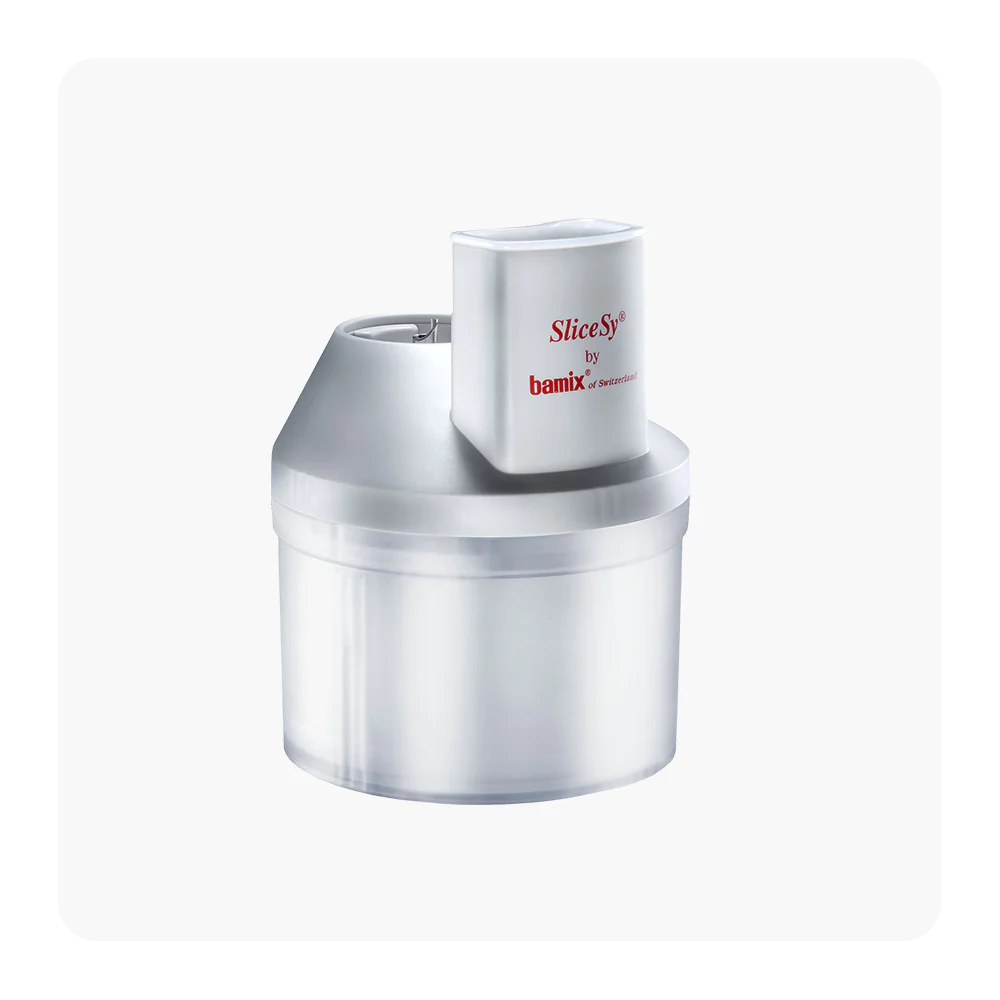 bamix® SliceSy®
---
Together with the bamix® hand stick blender, the SliceSy® is the perfect "all-in-one" kitchen machine. An indispensable accessory for those who love convenience.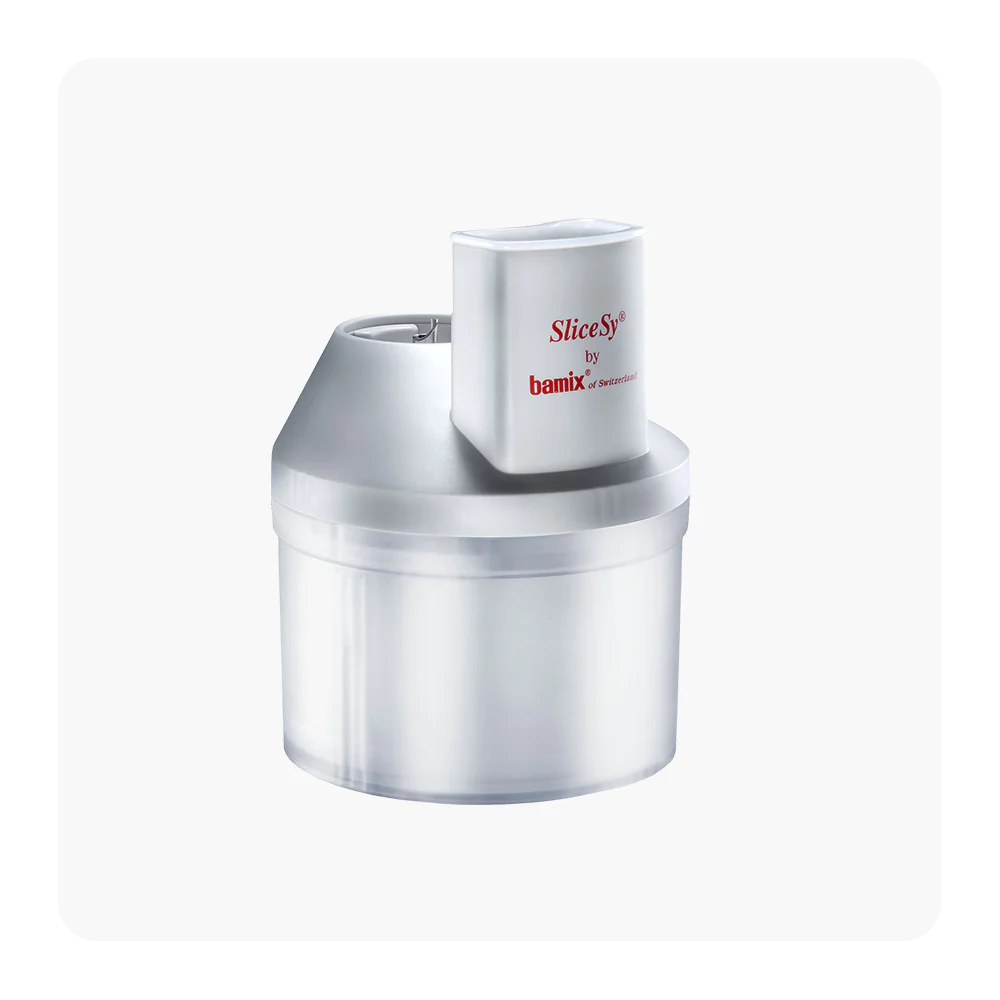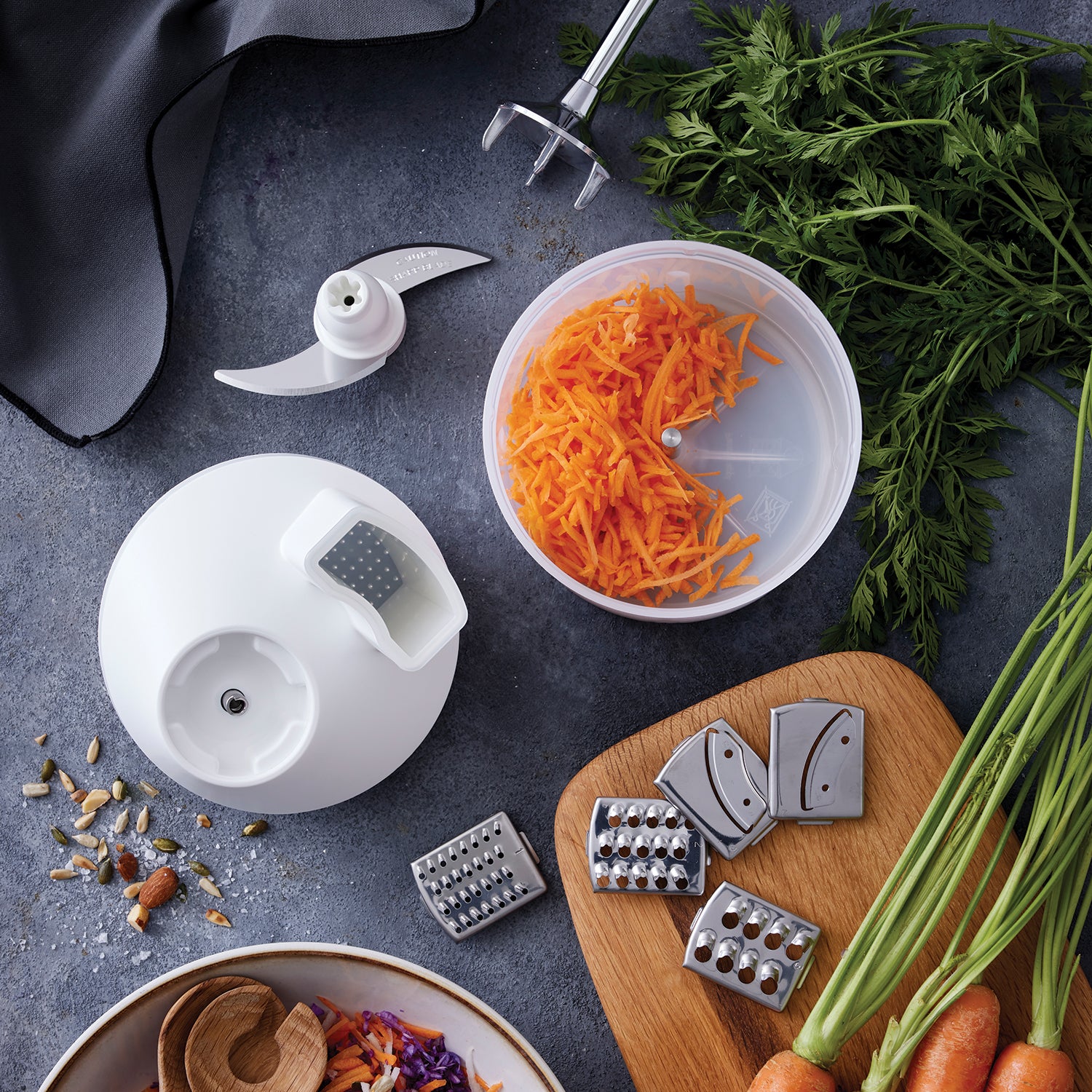 Grating, slicing, cutting, chopping - like magic
You'll be thrilled. Grating, slicing, cutting, chopping and grinding moist and dry food is sensationally easy with the bamix® SliceSy®. With the five attachments included, you can use this accessory to shape almost any vegetable into the desired consistency. Cucumbers, tomatoes, leeks, carrots, potatoes, onions and much more. Simply insert the desired attachment into the holder and off you go. A real all-rounder with incredibly easy handling and amazing results.