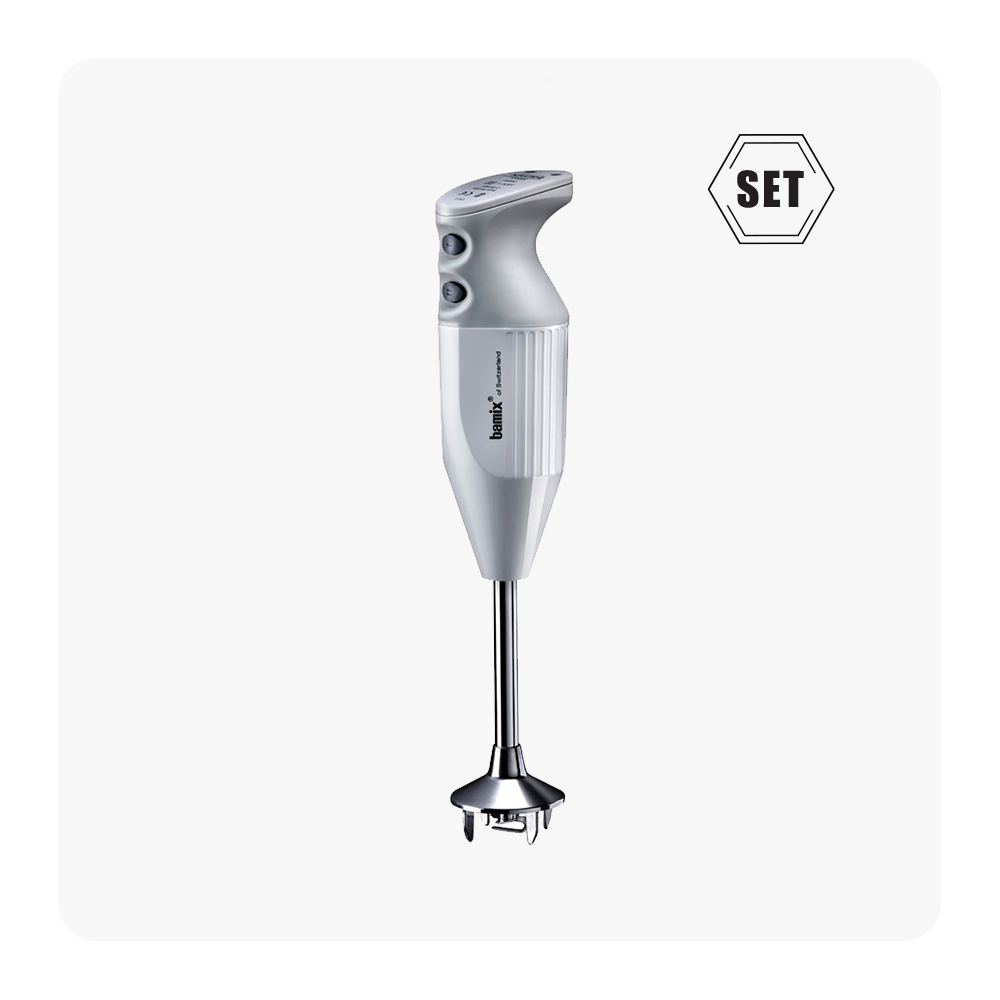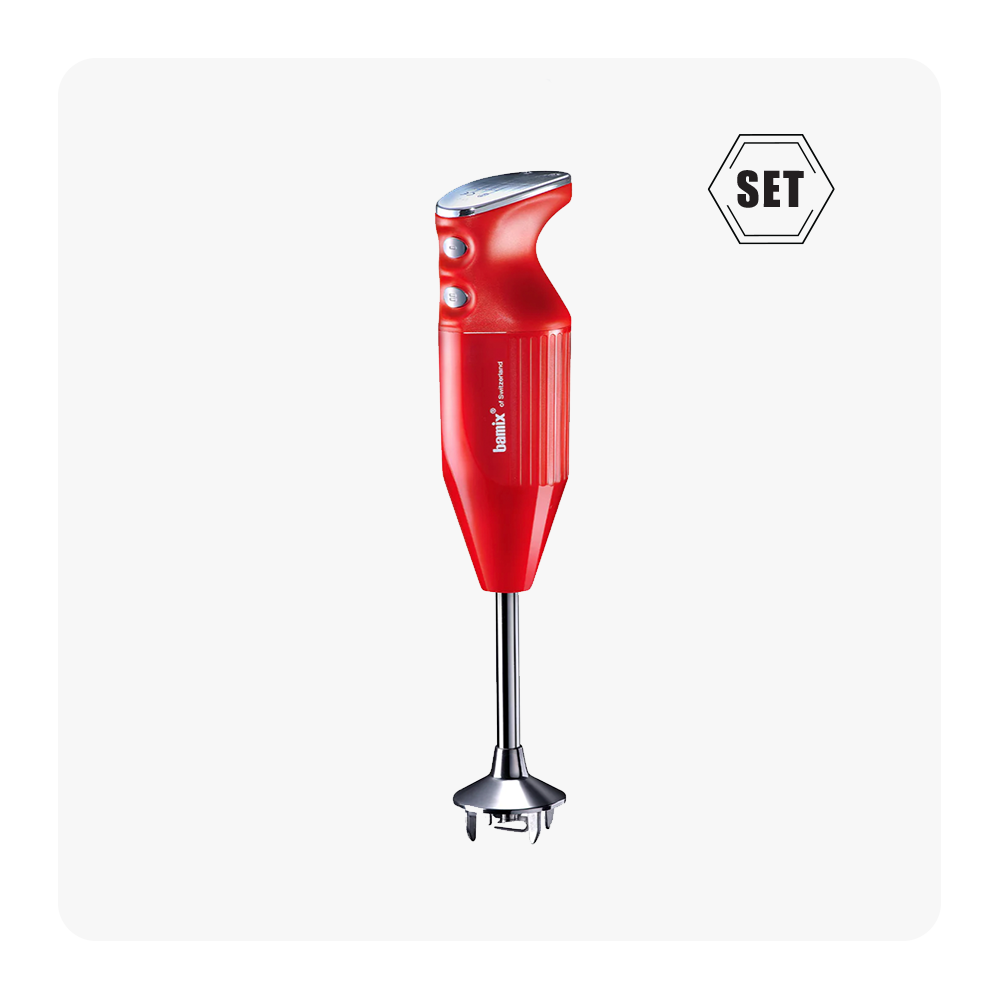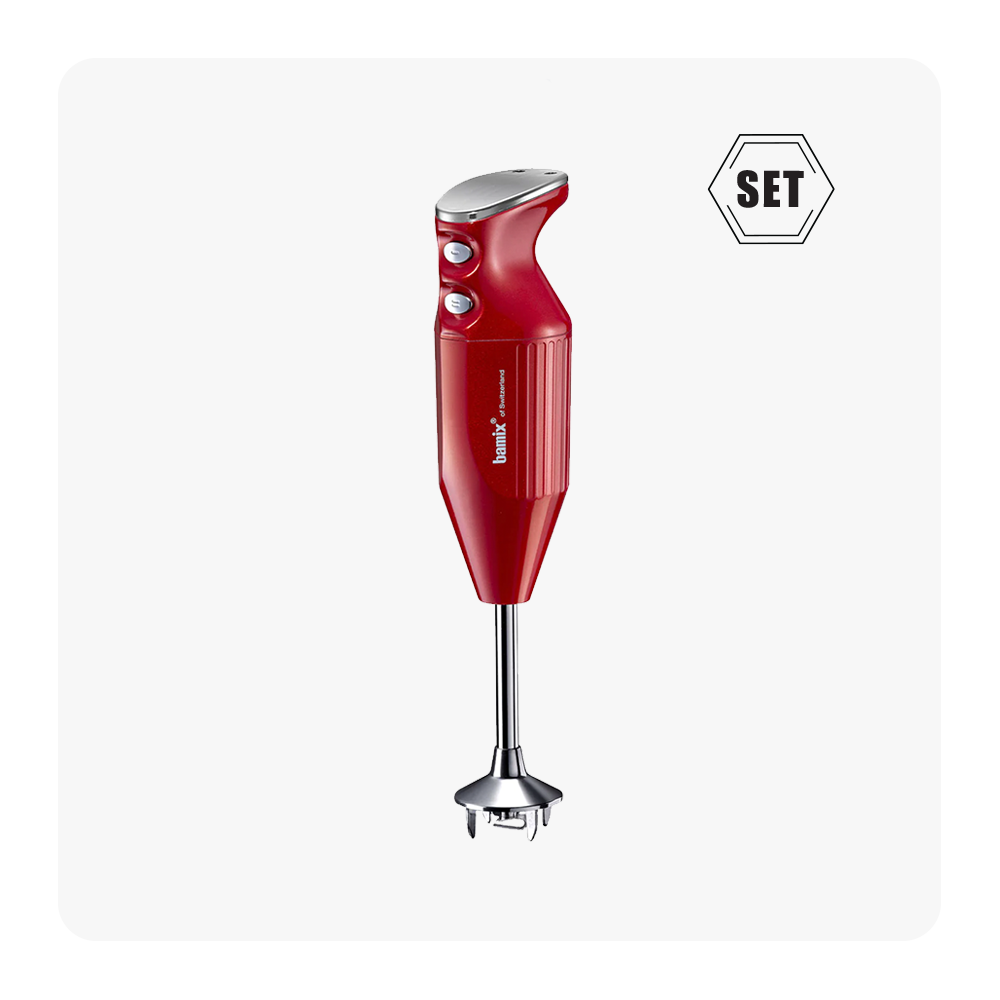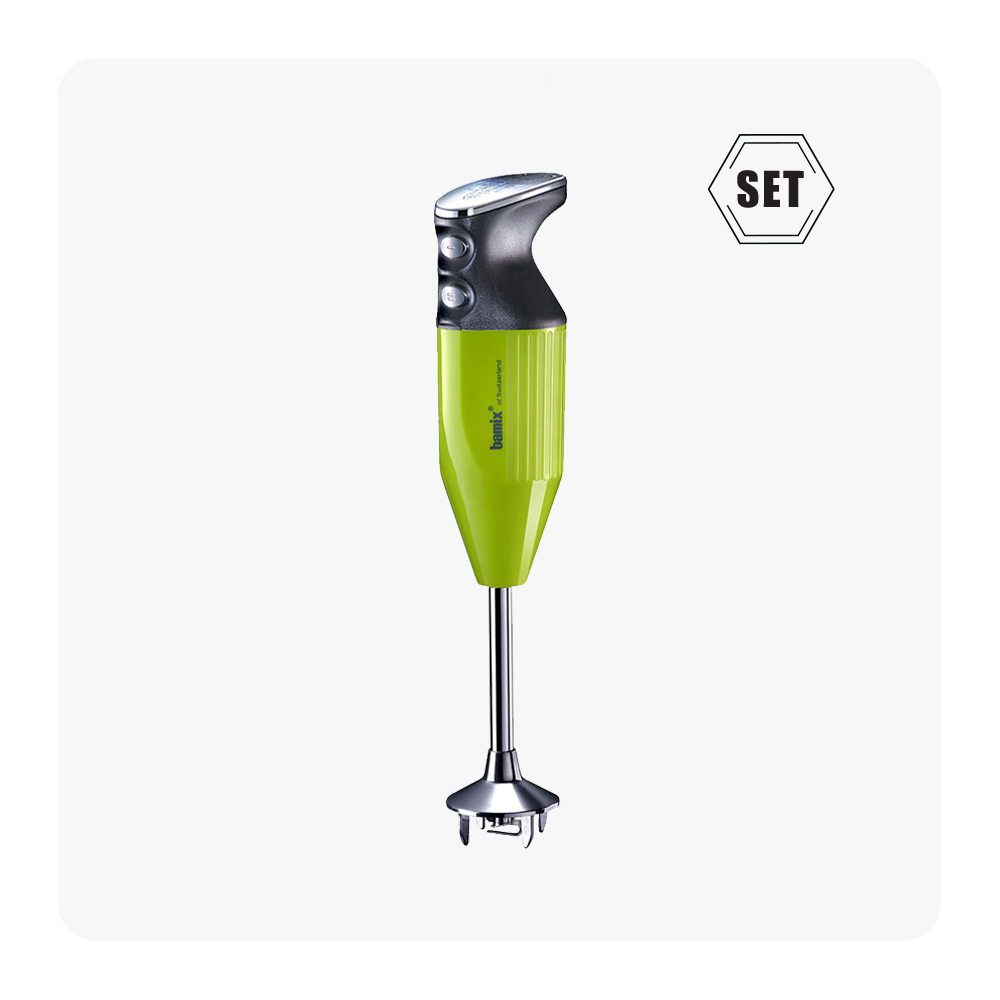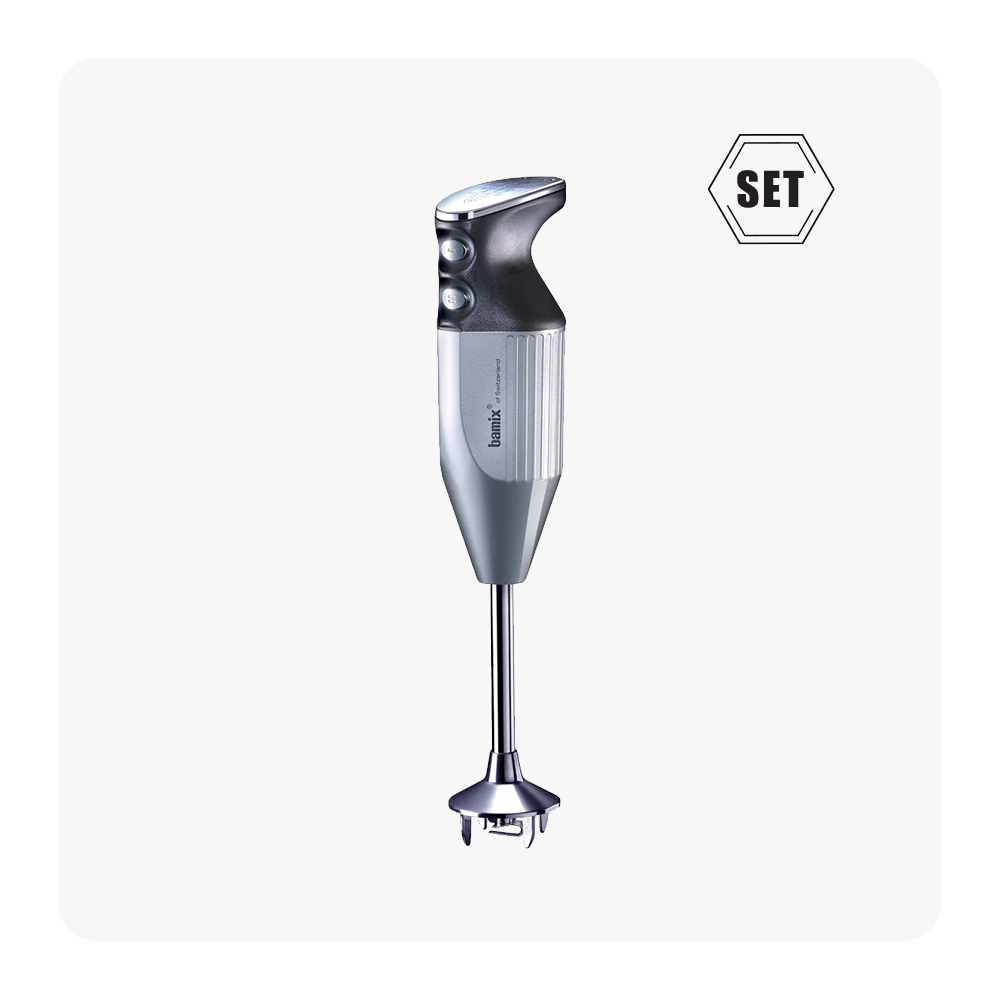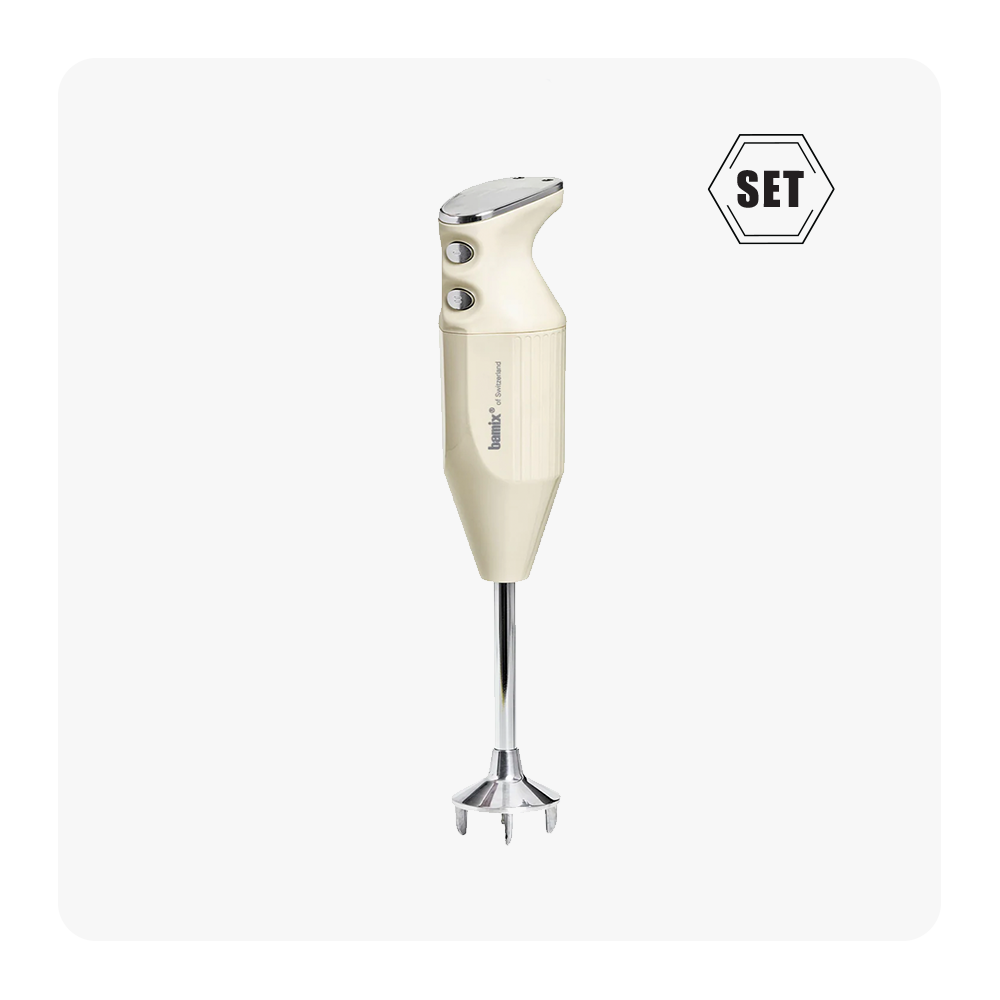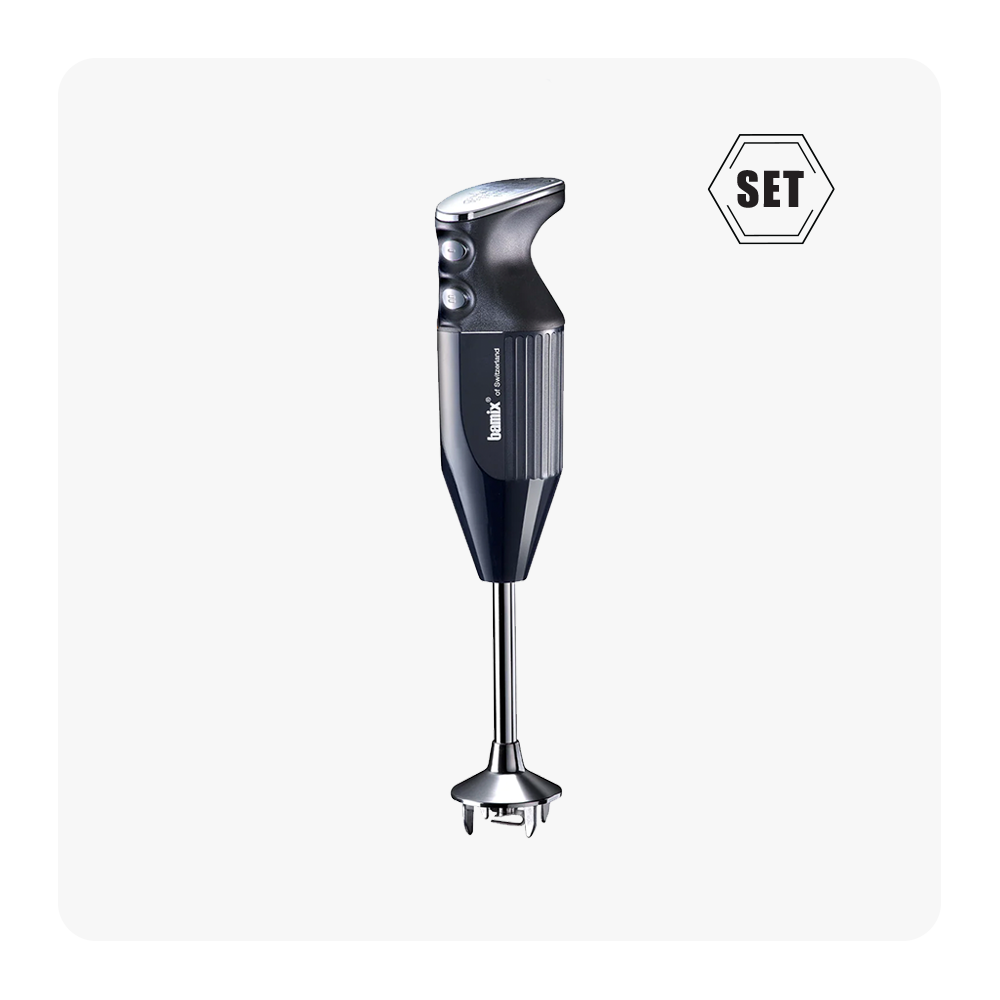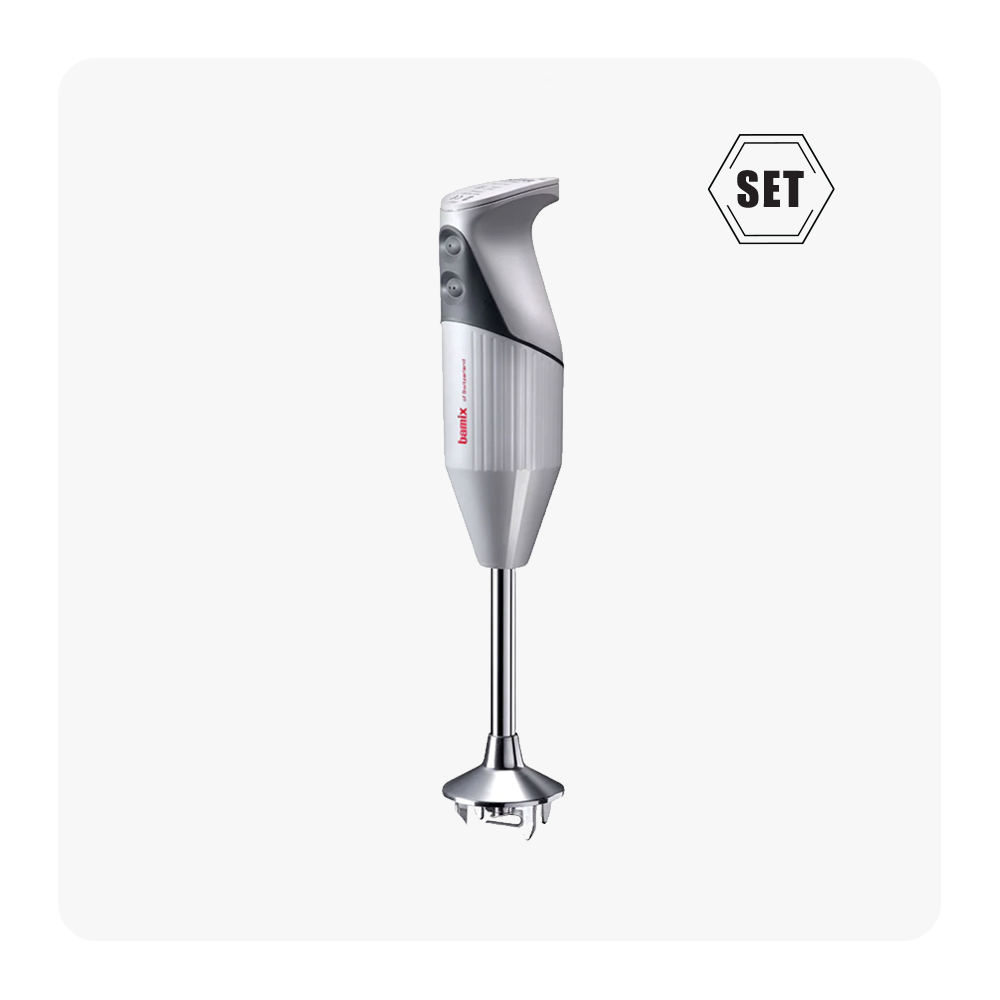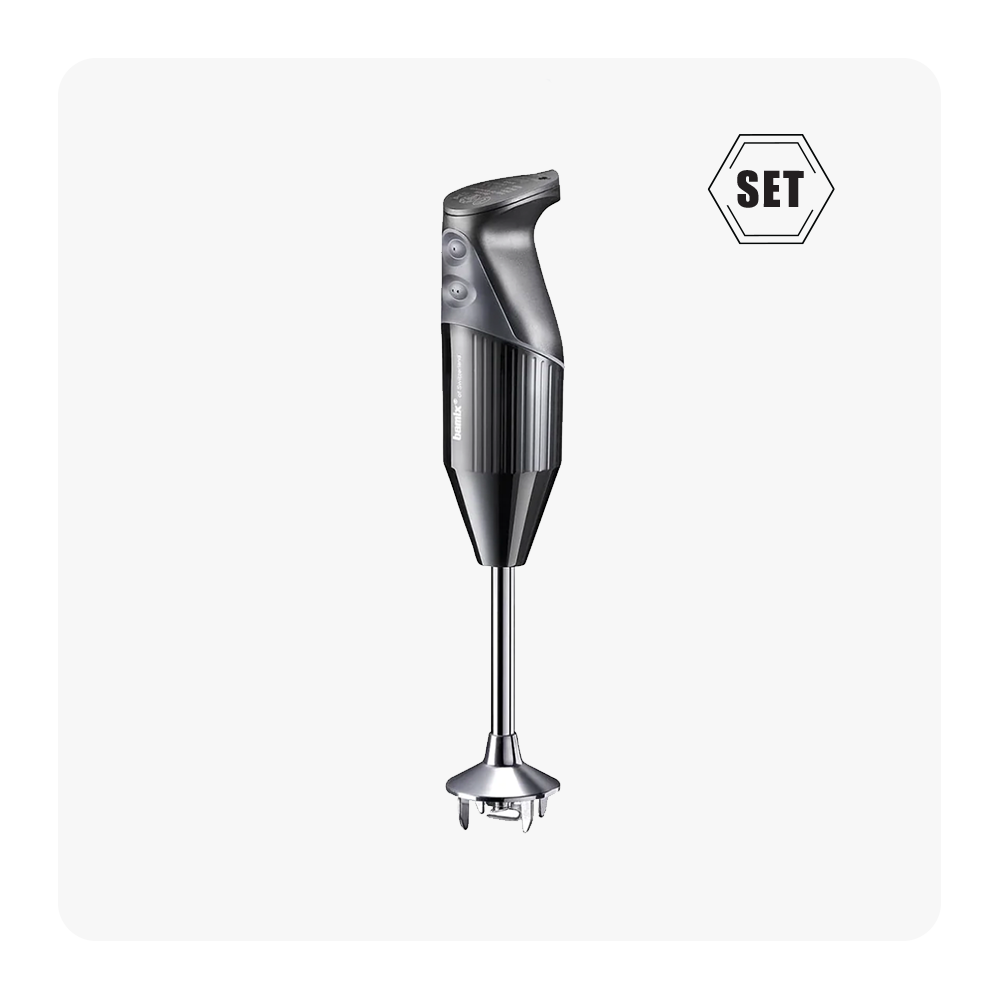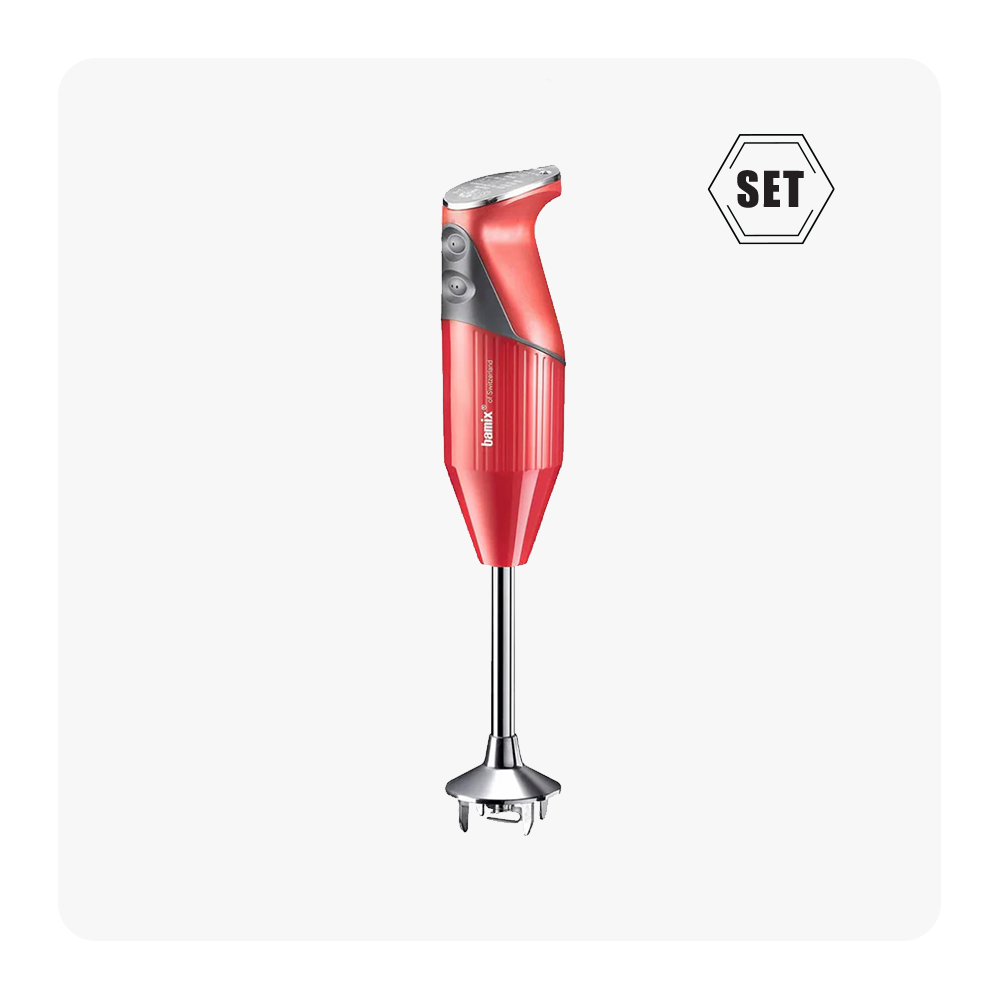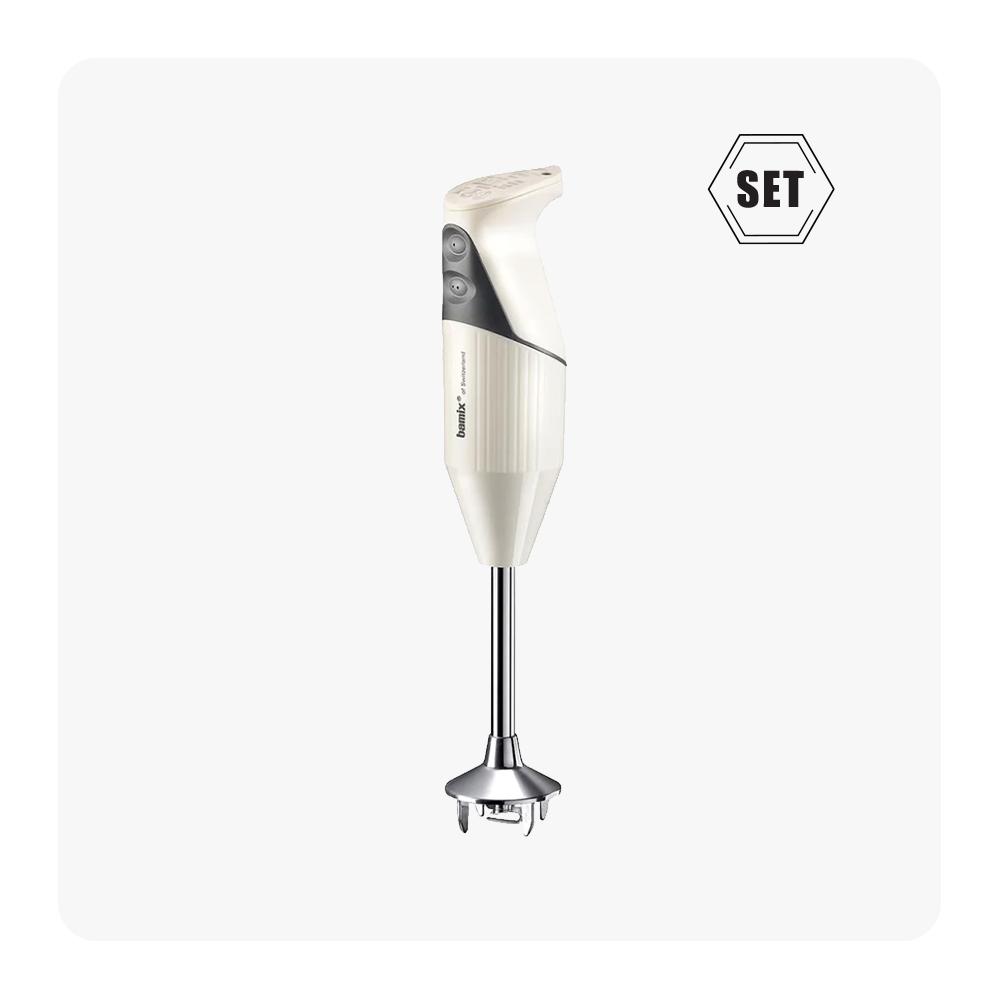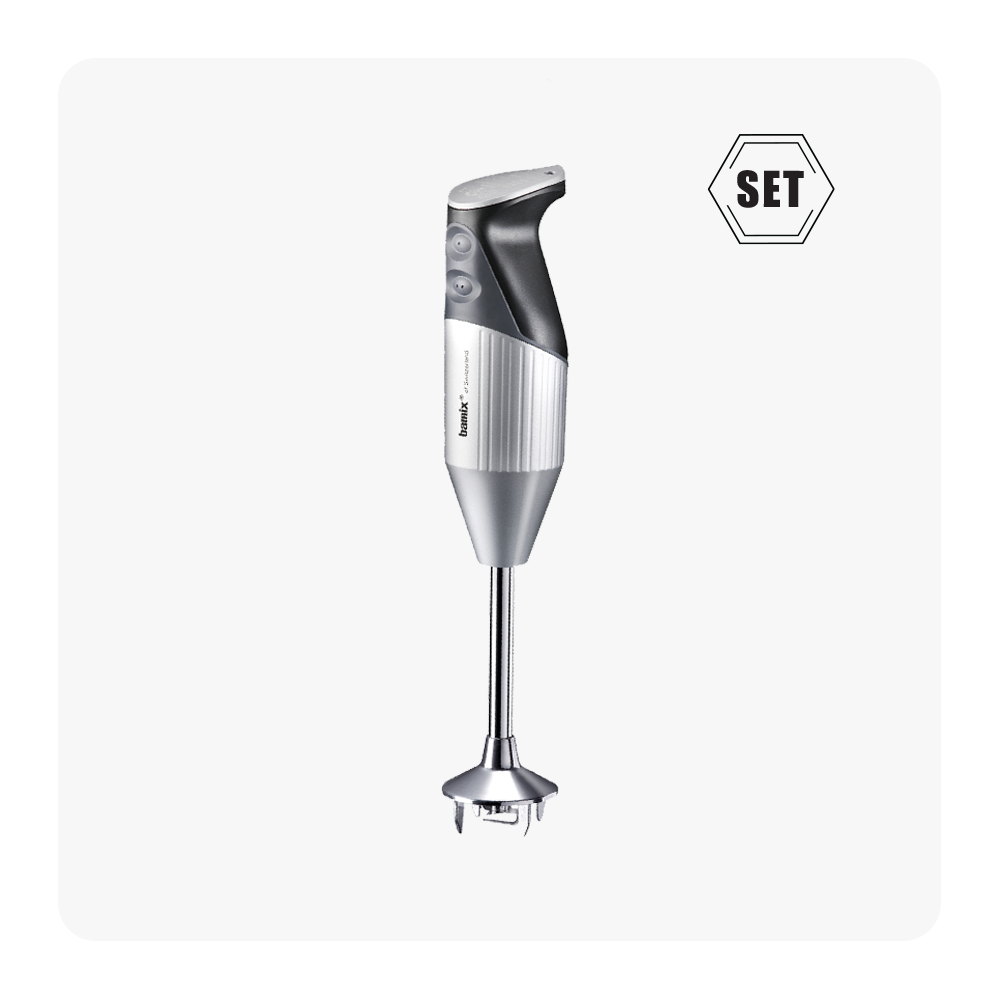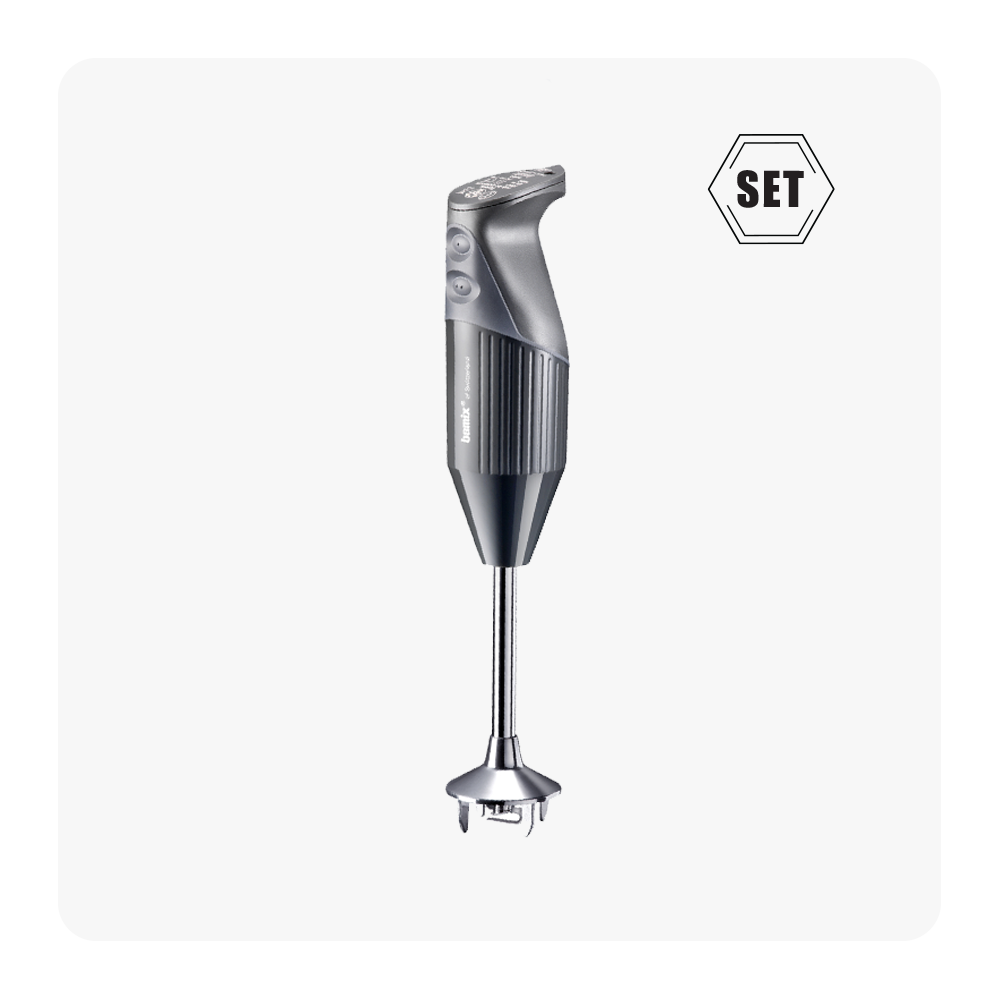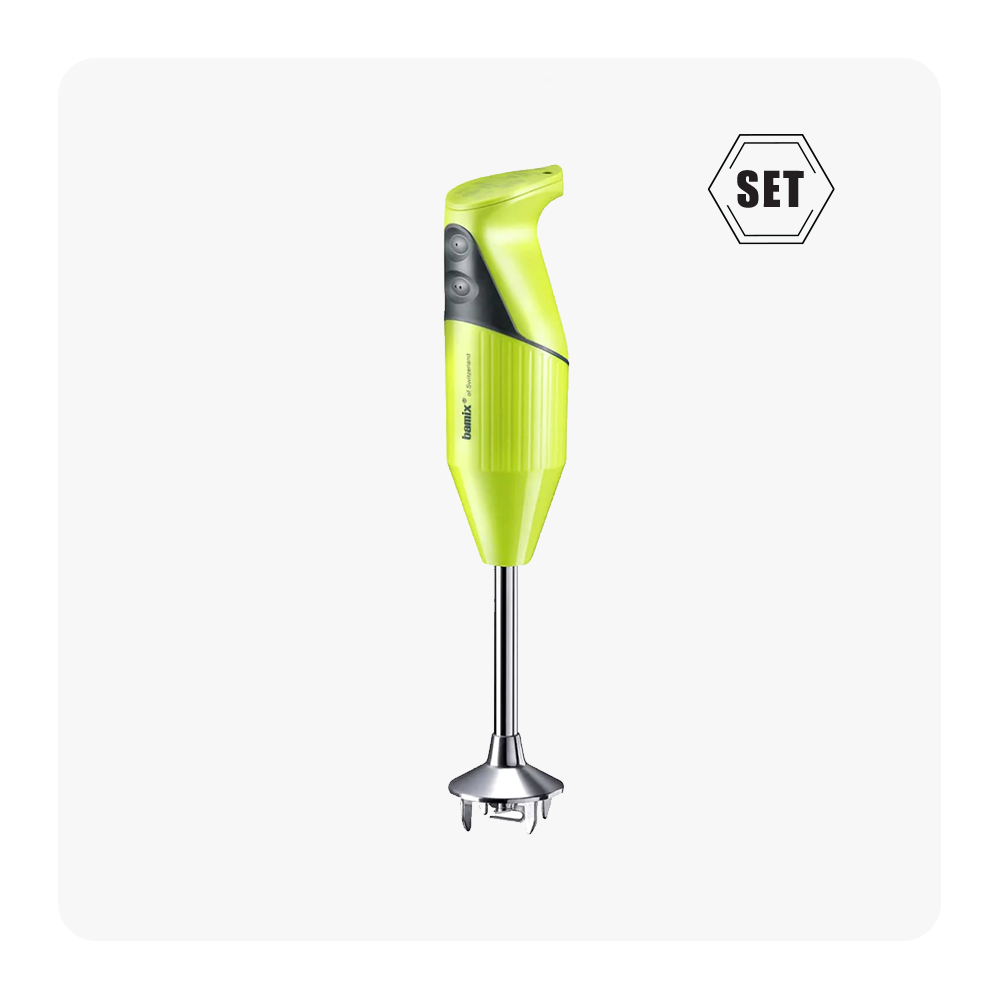 bamix® DeLuxe
---
The bamix® DeLuxe with the chopper to make spice variations.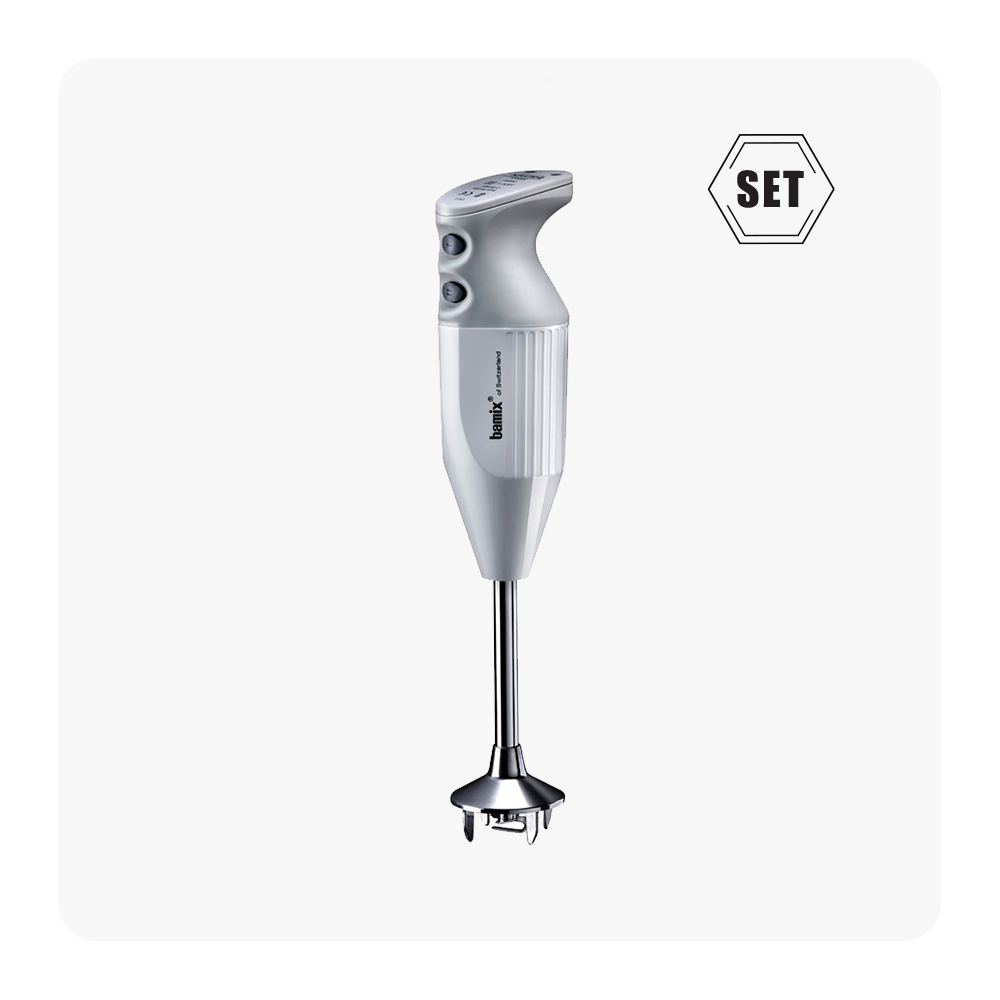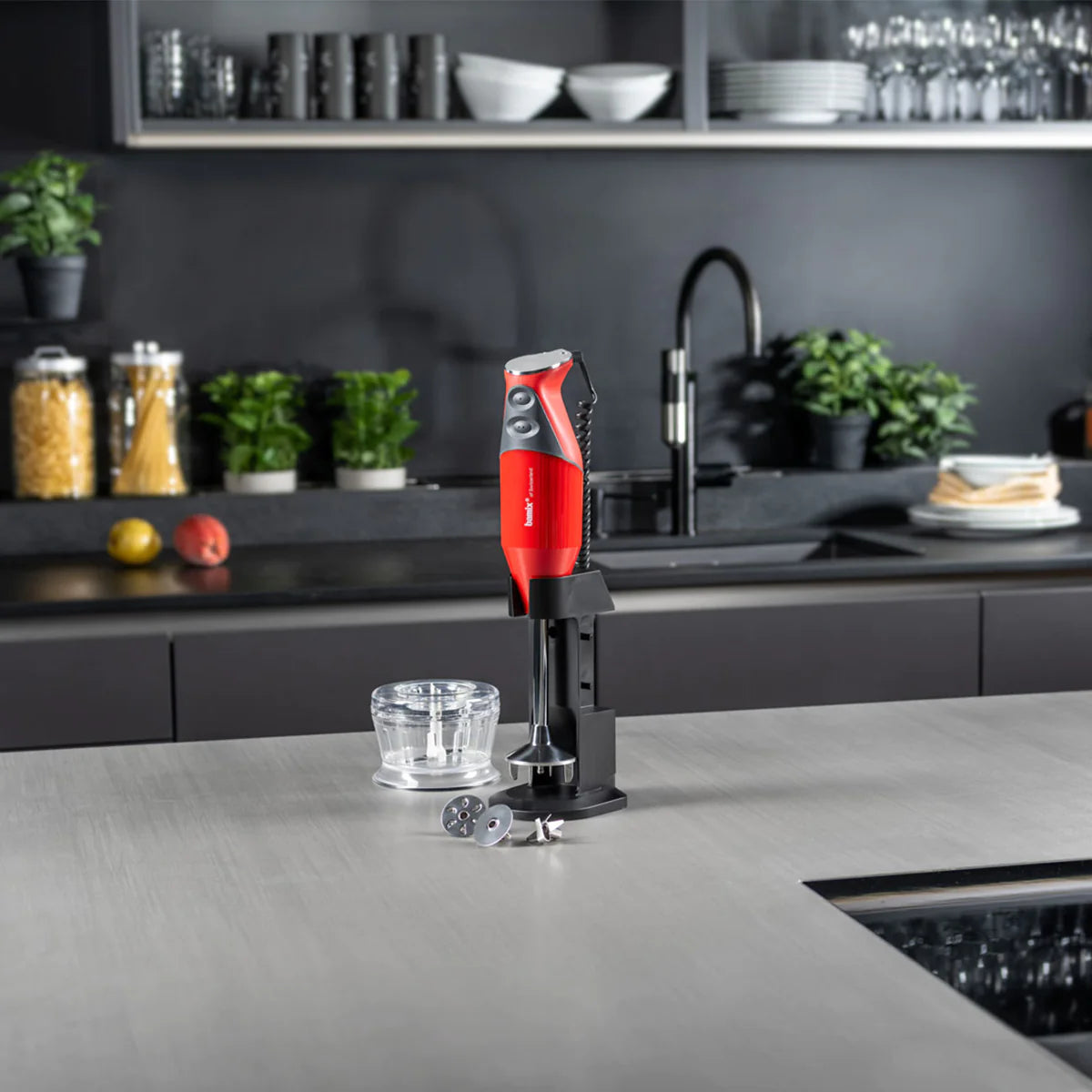 An irreplaceable kitchen helper
bamix® DeLuxe – der Mixer, der beinahe alle Küchenarbeiten problemlos zu bewältigen vermag. Der Stabmixer macht das Zubereiten jeglicher Speisen zum Kinderspiel, von Suppen bis hin zu Shakes - immer perfekt verarbeitet. Der Zaubermixer DeLuxe ist ein unersetzbarer Küchenhelfer, der mit seinen vielen Zubehörteilen in jeder Küche Platz findet.

Sahne und Eiweiss steif schlagen, Saucen perfekt verbinden, aber auch kraftvoll Kartoffelstock und leichte Teige zubereiten, mühelos und effizient. Mit dem leistungsstarken Motor schafft diese Küchenmaschine mühelos das Zerkleinern von Eiswürfeln oder die Zubereitung von Glacé und Desserts aus gefrorenen Früchten. Sorbets und Smoothies sind einfach zu mixen. Mit der Mühle mahlen Sie harte Gewürze (Muskat, Pfeffer, Zimt) sowie auch frische und getrocknete Kräuter.
With your bamix® DeLuxe you will get also the following
Scope of delivery
Facts, figures and more
Product specification
We have already summarized the most important data for you. Would you like to receive more information? Check out our Quick Reference Guide or ask our customer service.
Speed
Two speed switches
Level 1: 13'000 rpm
Level 2: 18'000 rpm
Dimensions
Shaft length: 13.5 cm
Immersion depth: 21.85 cm
Overall length: 34.00 cm
Warranty
General device warranty: 2 years / Motor: Lifetime