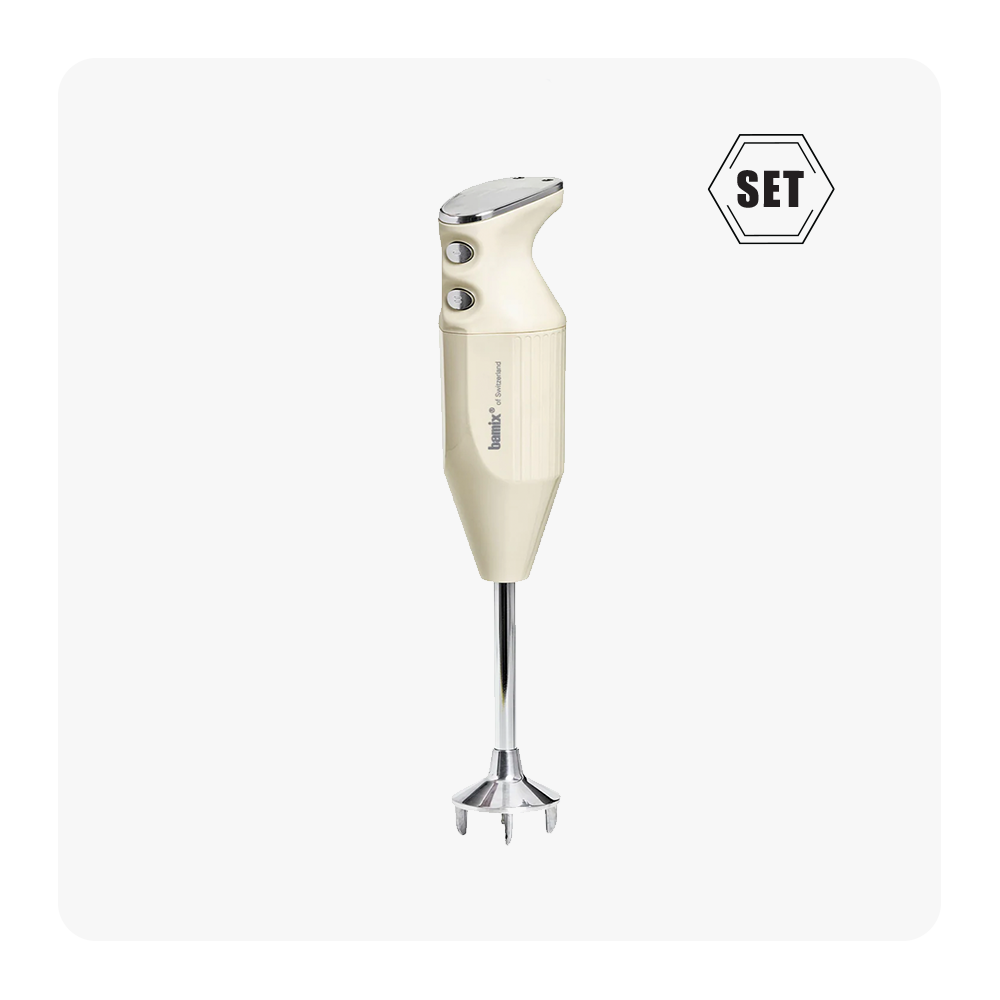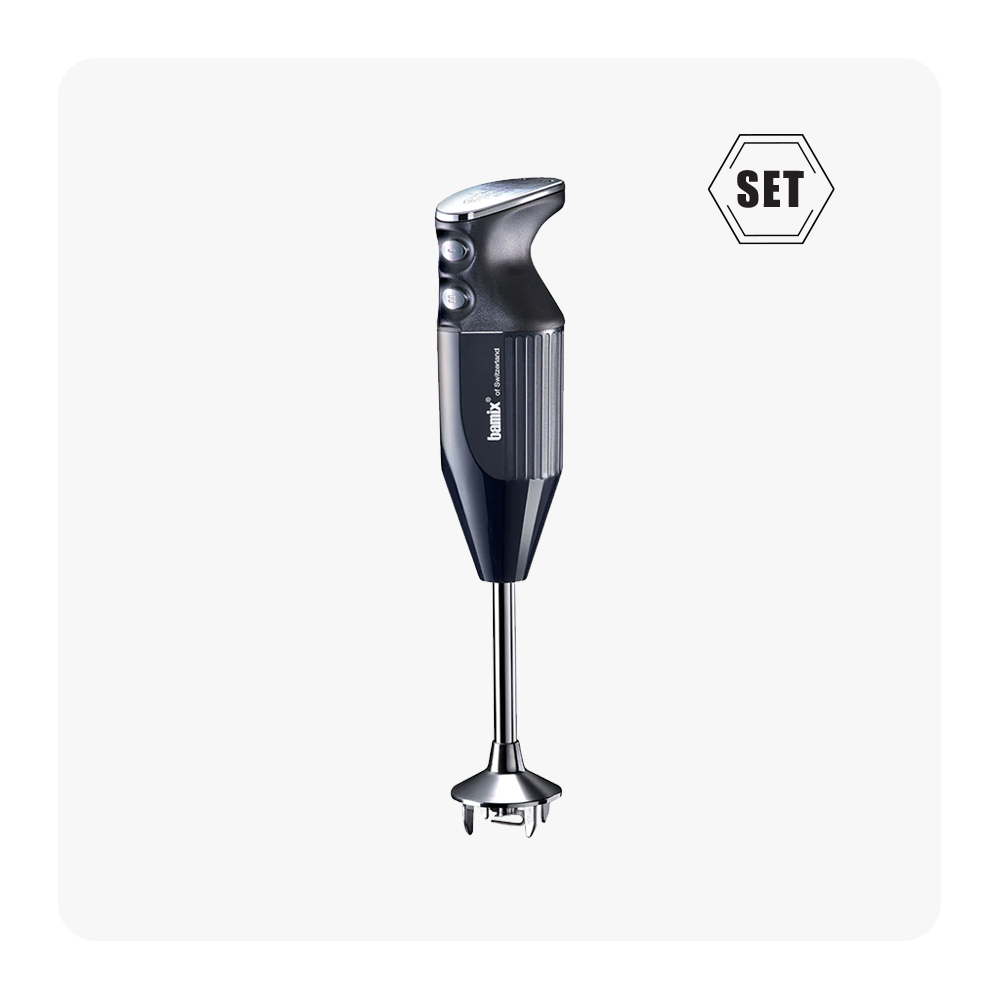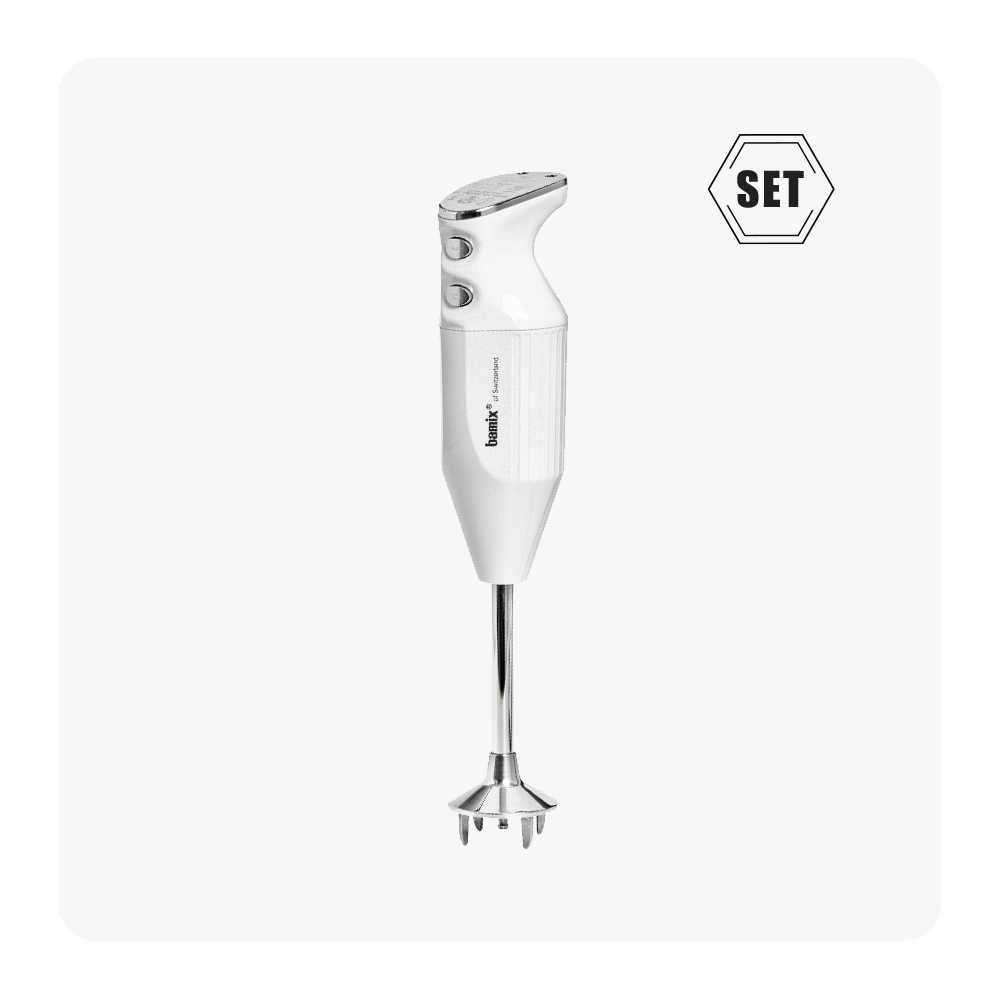 bamix® Baking
---
The smallest kitchen machine in the world will inspire you. Combined with exclusive accessories, you can create delicious and creative moments of pleasure for every day in no time with this competent all-rounder in proven Swiss quality.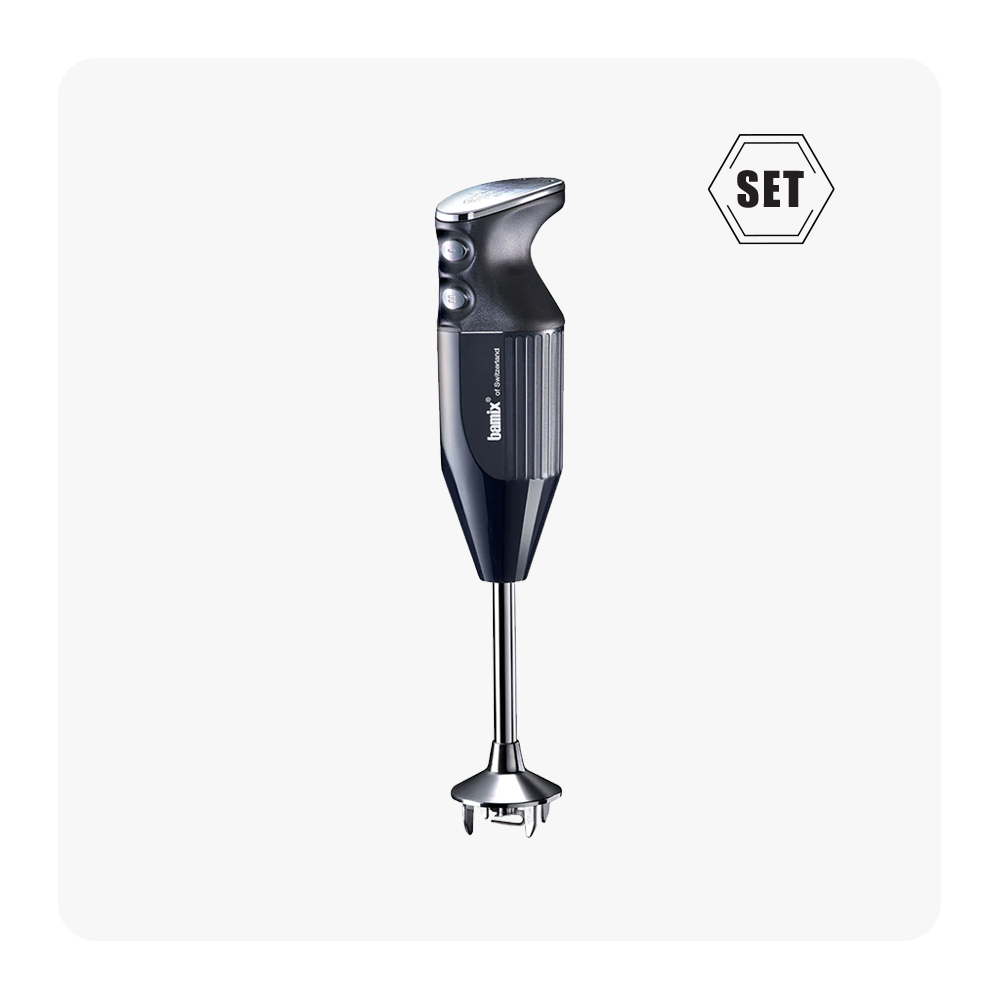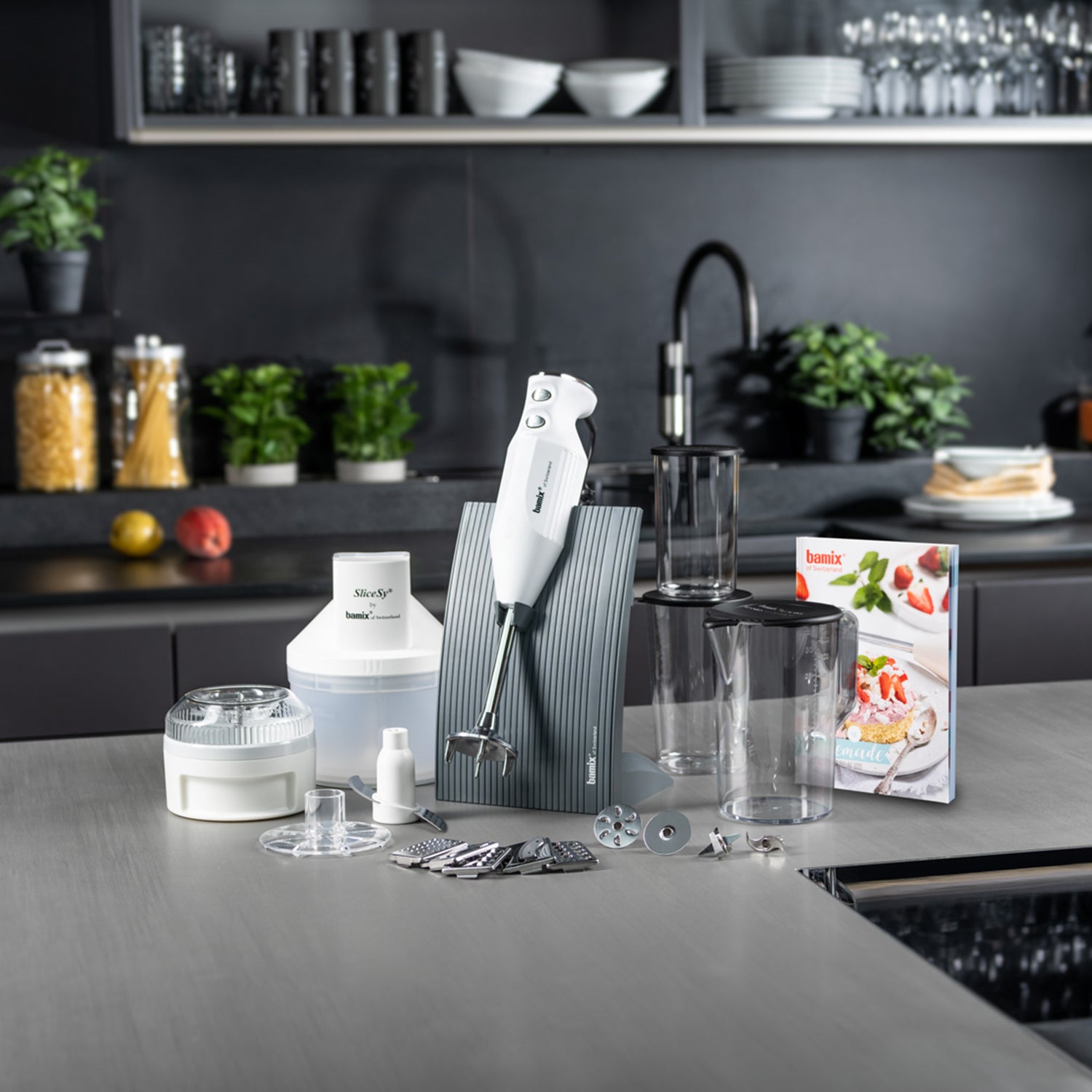 For homemade moments of happiness
There is hardly anything more tempting than the smell of freshly baked goods wafting through the kitchen. The bamix® Baking with its particularly extensive range of accessories makes this possible in no time at all. The stylish kitchen talent is not only accompanied by a multi-purpose blade, beater blade, whisk blade, vegetable and meat blade and a practical beaker set. Processor, Jug, SliceSy® and the practical SwissLine stand, in which the attachments can be stored and the hand blender parked within easy reach. The enclosed recipe booklet contains delicious recipe ideas.
With your bamix® Baking you will get also the following
Scope of delivery
Facts, figures and more
Product specification
We have already summarized the most important data for you. Would you like to receive more information? Check out our Quick Reference Guide or ask our customer service.
Speed
Two speed switches
Level 1: 13'000 rpm
Level 2: 18'000 rpm
Dimensions
Shaft length: 13.5 cm
Immersion depth: 21.85 cm
Overall length: 34.00 cm
Warranty
General device warranty: 2 years / Motor: Lifetime