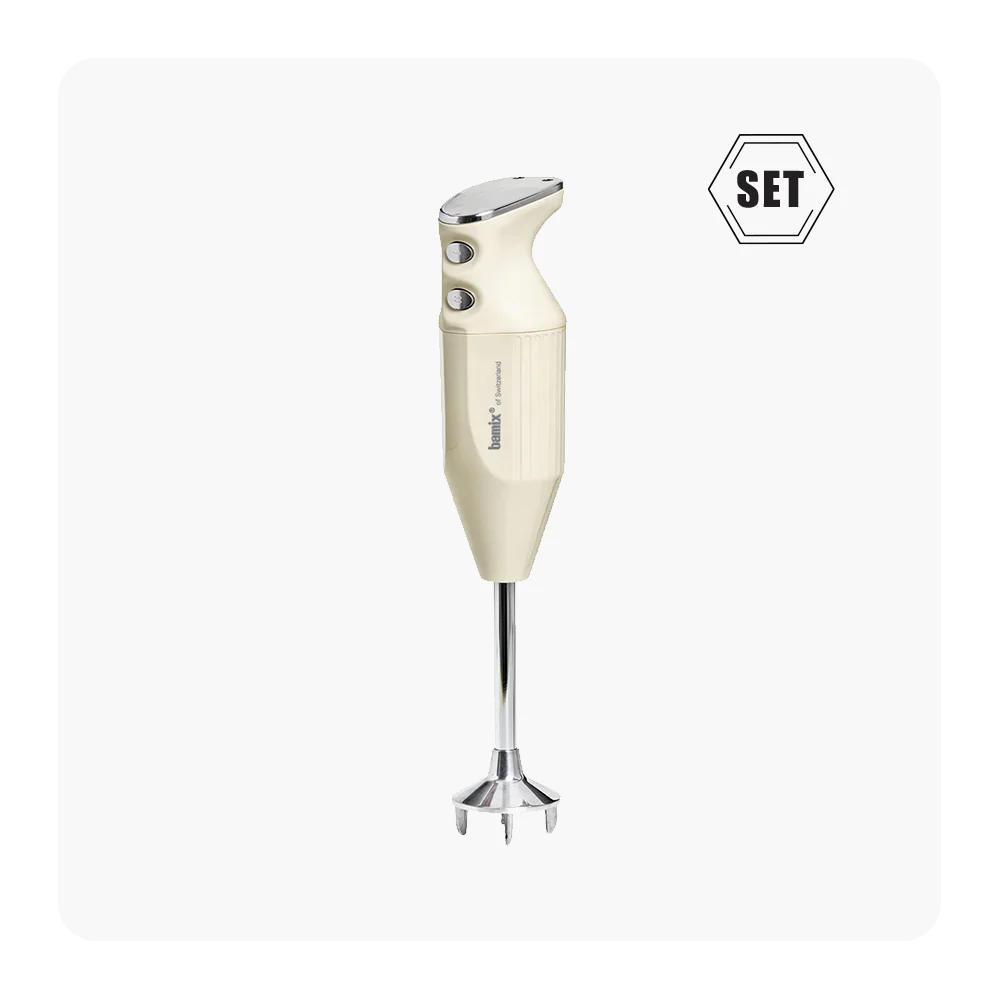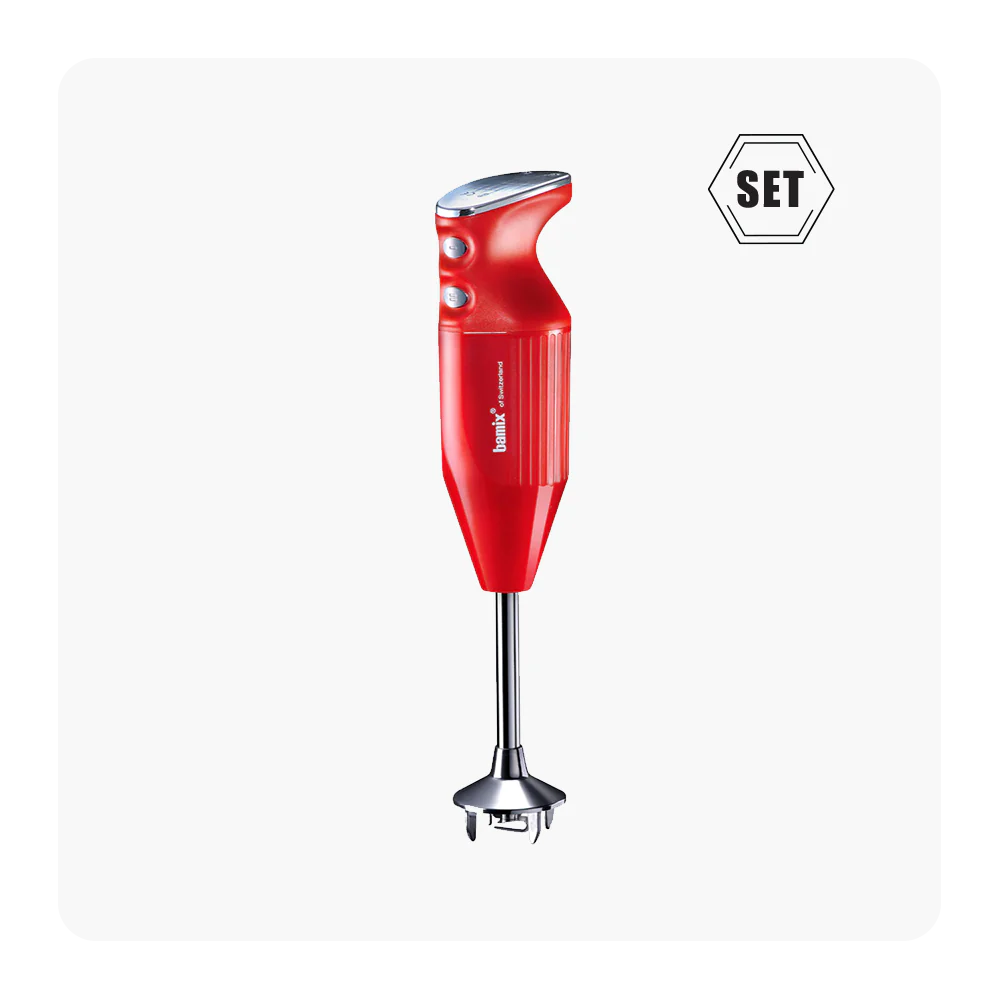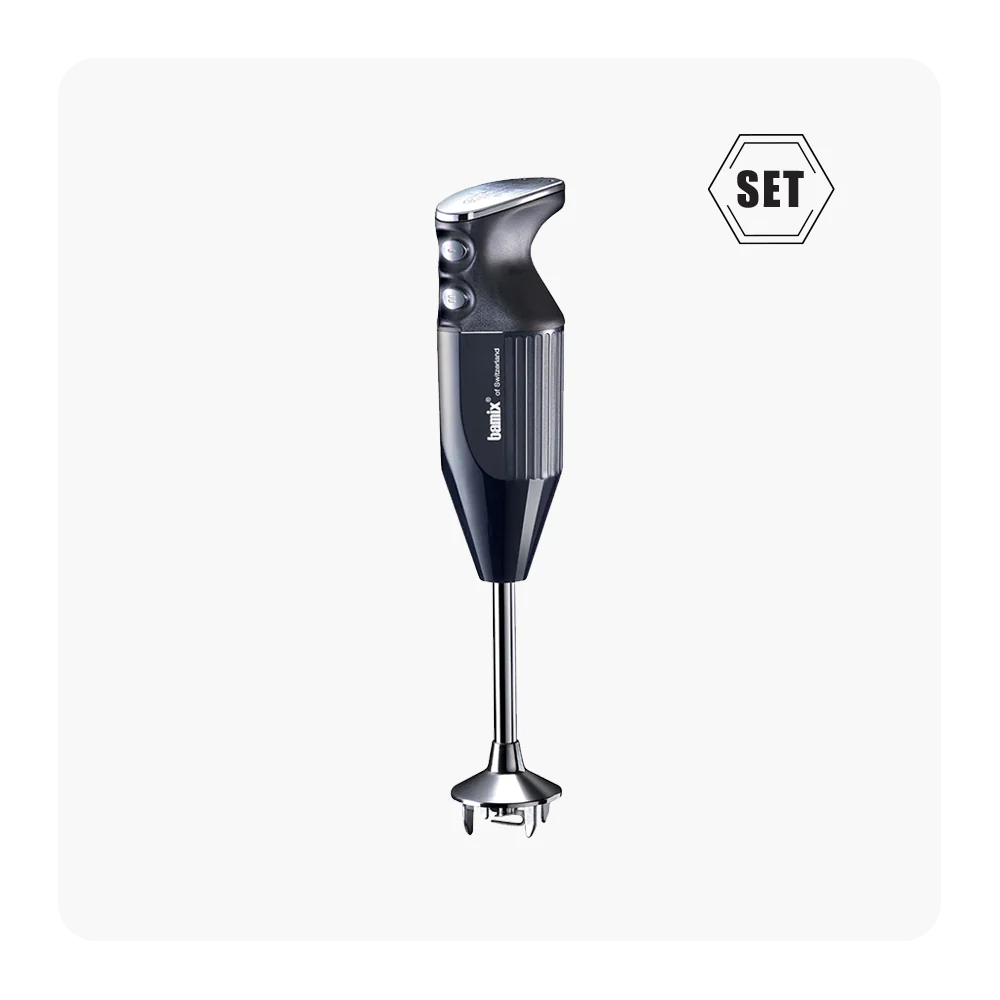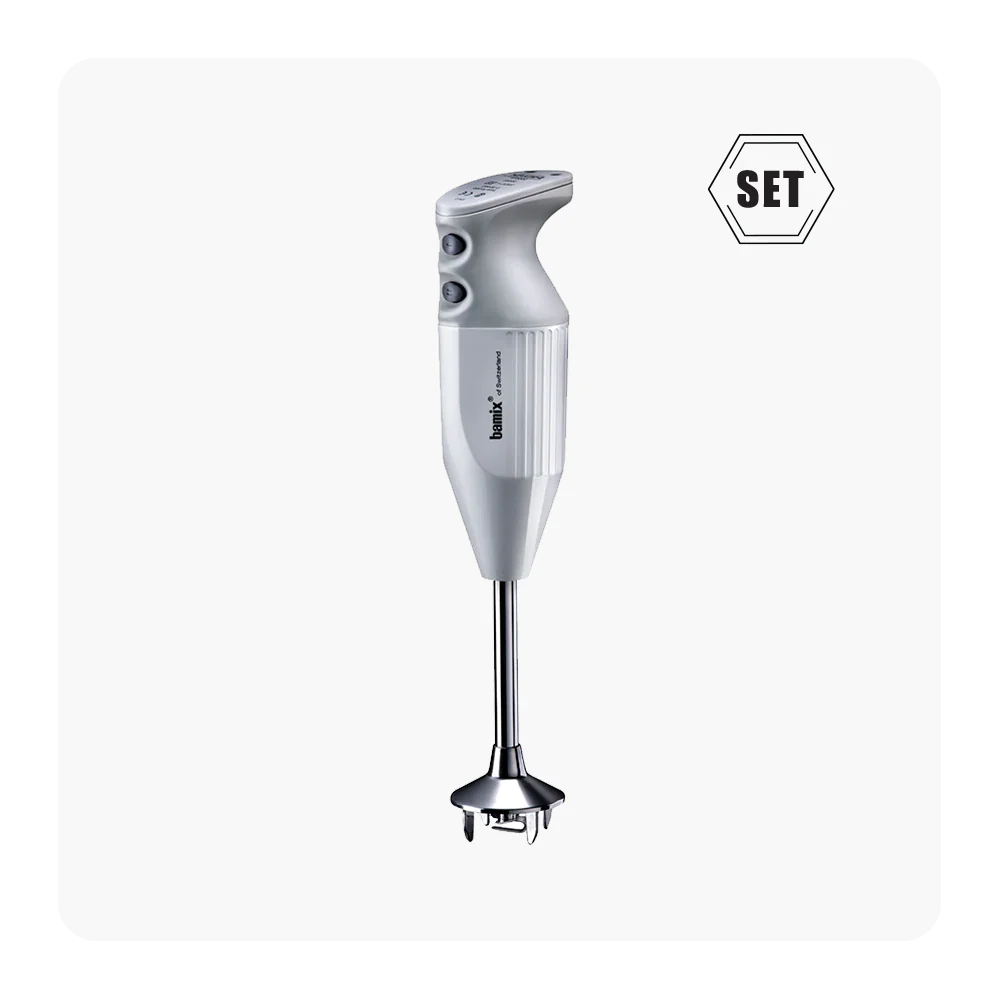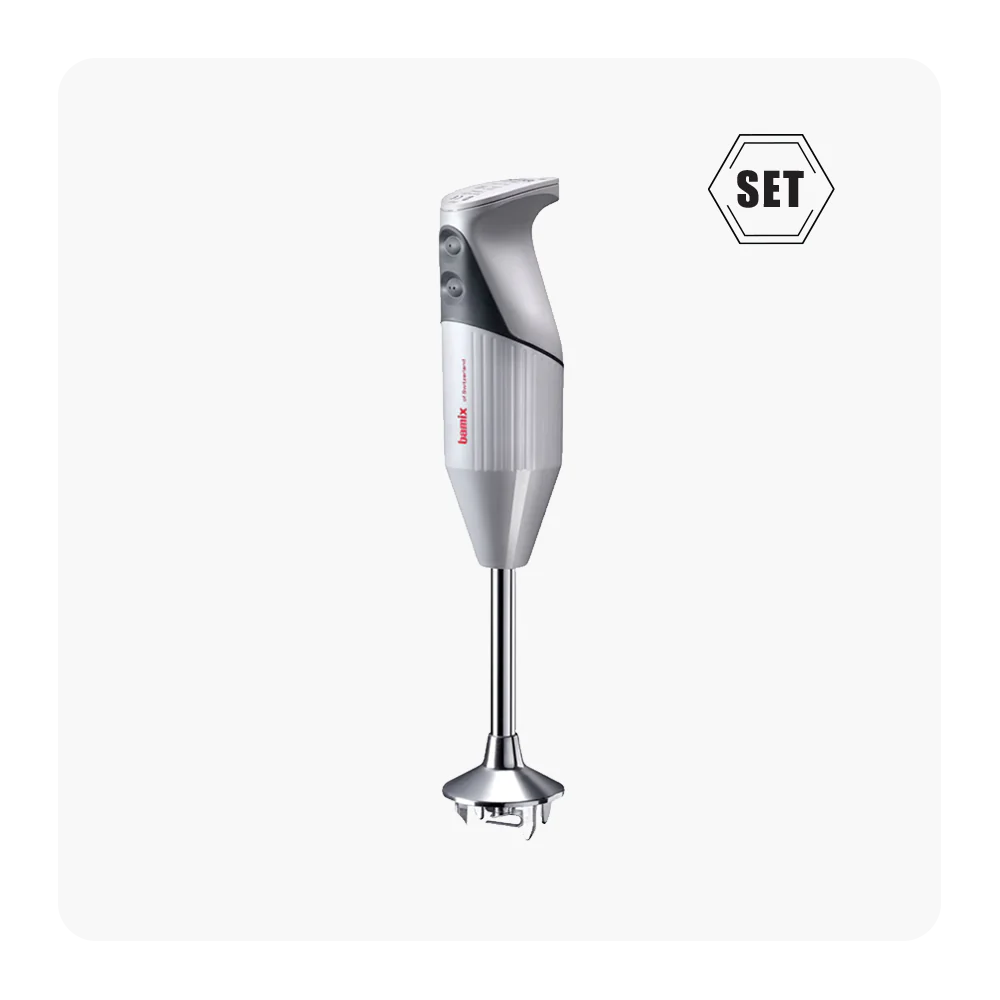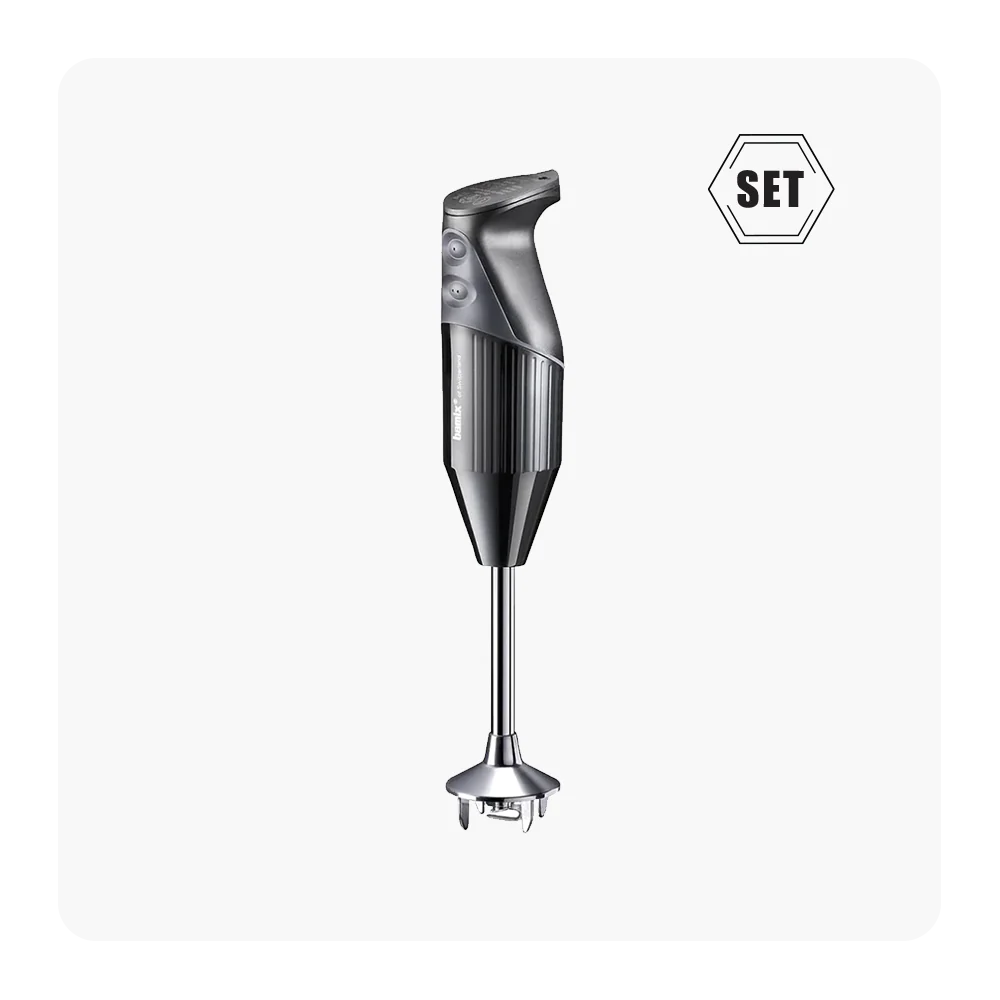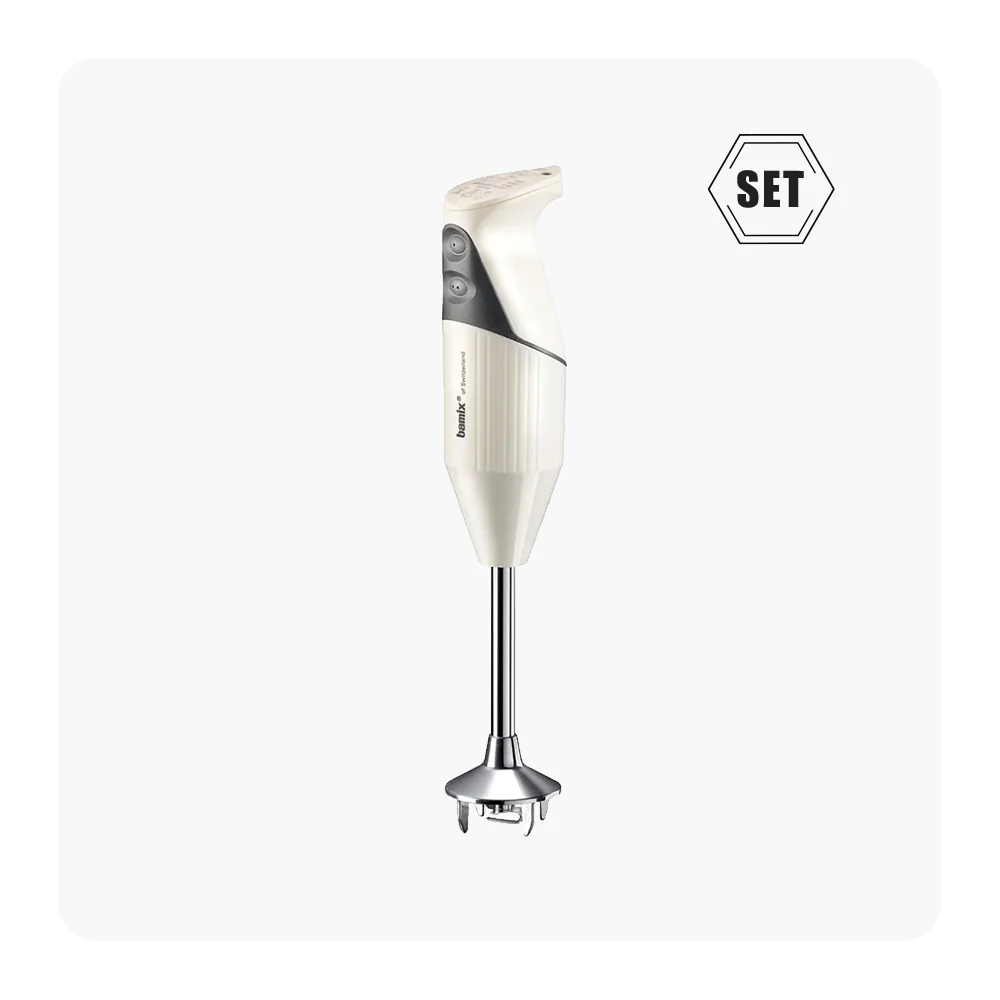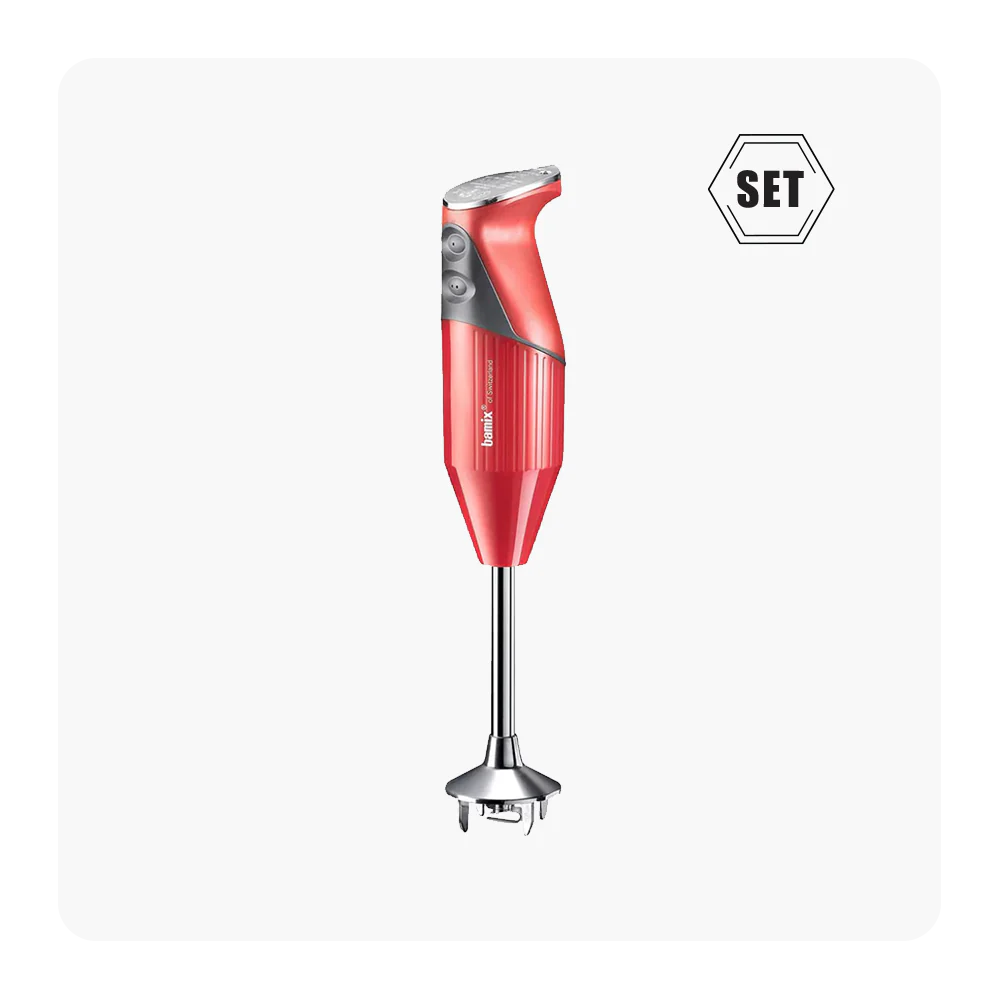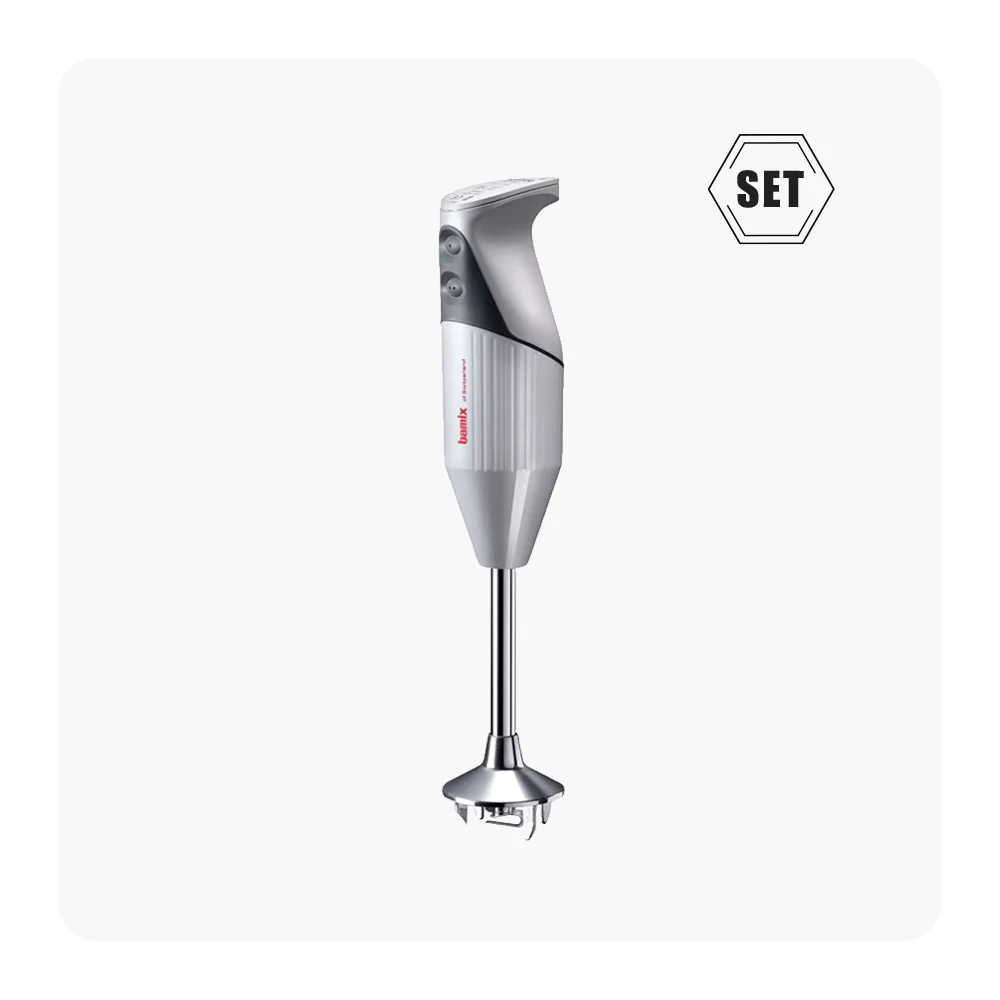 bamix® Mono
---
With the bamix® Mono you get an ideal starter set to dive into the world of bamix®. The power start 200W AC motor in combination with our attachments, offers incredible performance.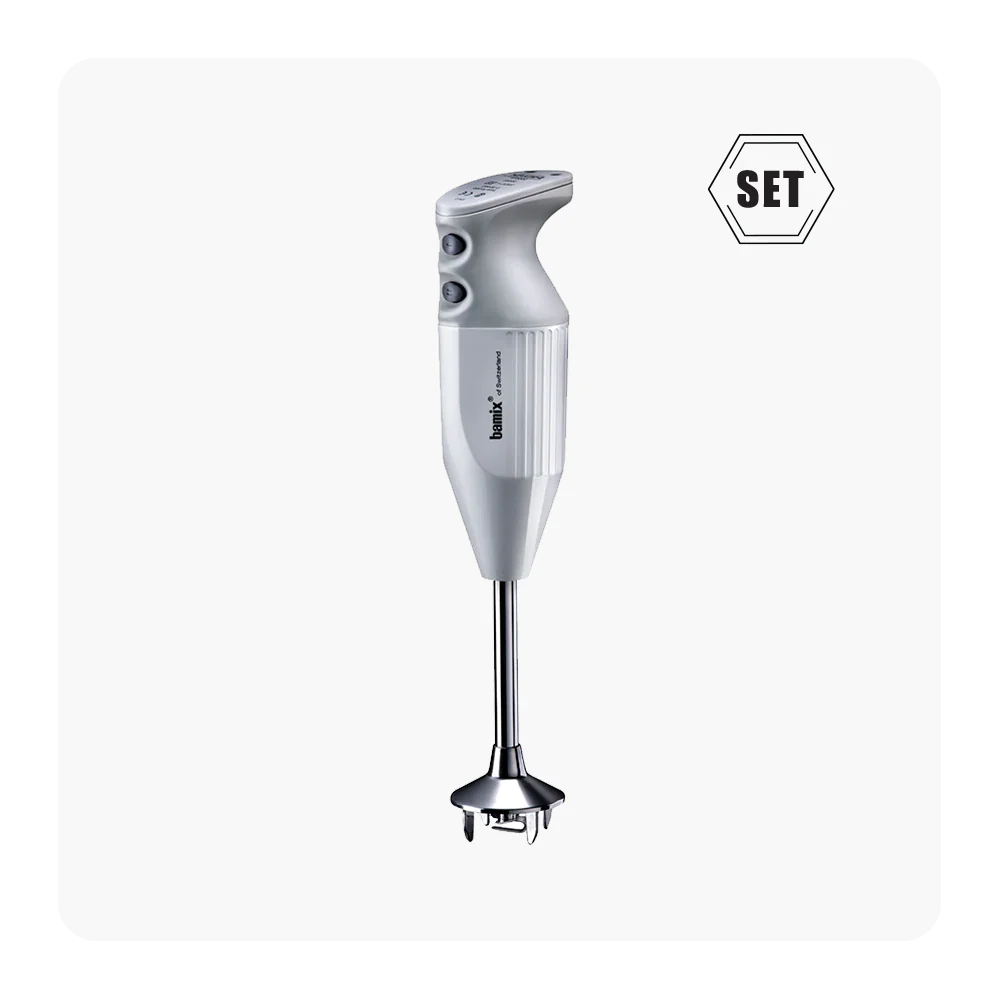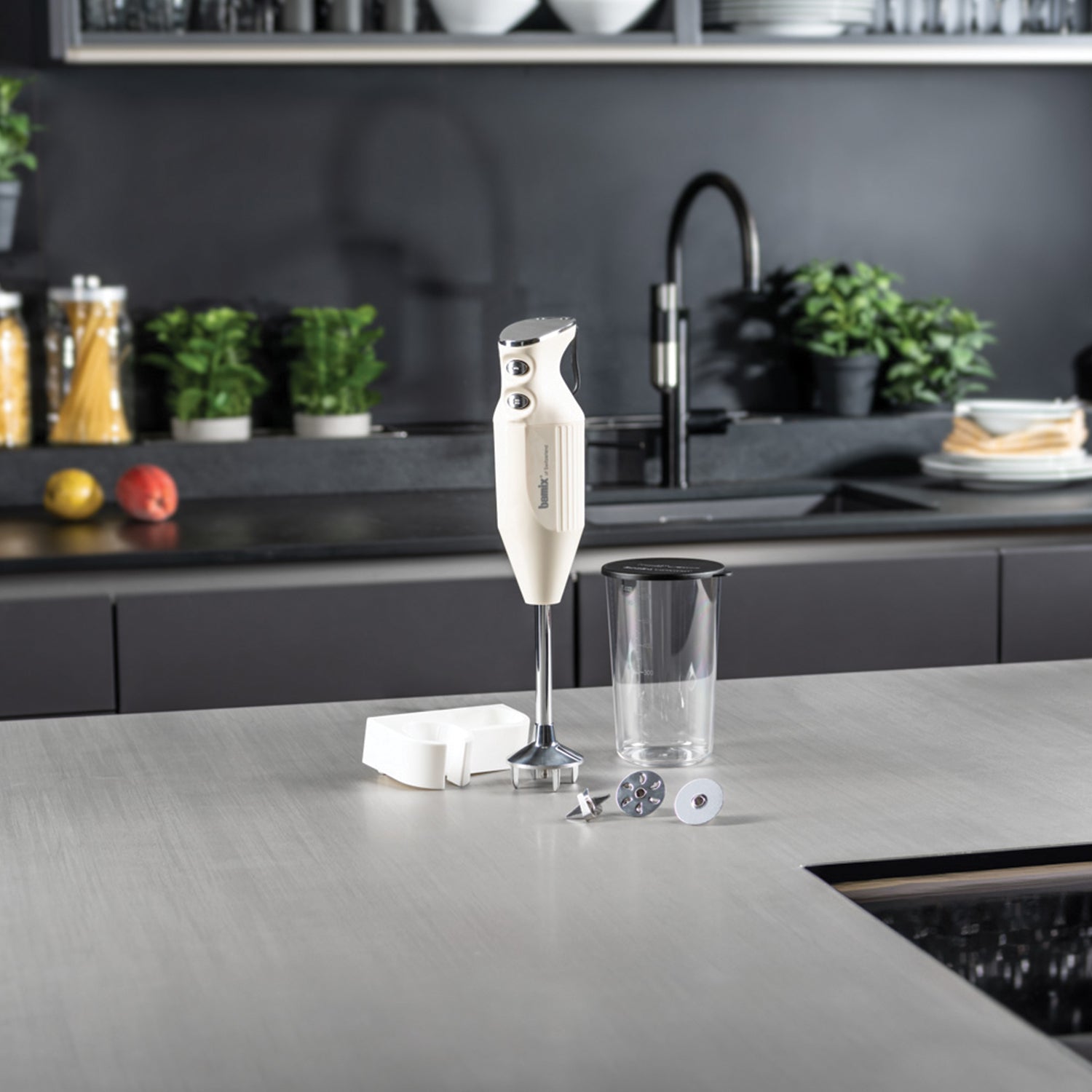 Good and a little better
The bamix® Mono is proven to provide finer and more consistent results due to bamix®'s special cutter-guard technology. With its unique anti-splash design for clean work, the bamix® clearly stands out from other products. The bamix® is an innovative kitchen helper that helps you prepare fresh and healthy food for the whole family in no time. The large selection of accessories makes the bamix® a very versatile tool, because the bamix® can do more than just puree and blend.
With your bamix® Mono you will get also the following
Scope of delivery
Facts, figures and more
Product specification
We have already summarized the most important data for you. Would you like to receive more information? Check out our Quick Reference Guide or ask our customer service.
Speed
Two speed switches
Level 1: 13'000 rpm
Level 2: 18'000 rpm
Dimensions
Shaft length: 13.5 cm
Immersion depth: 21.85 cm
Overall length: 34.00 cm
Warranty
General device warranty: 2 years / Motor: Lifetime