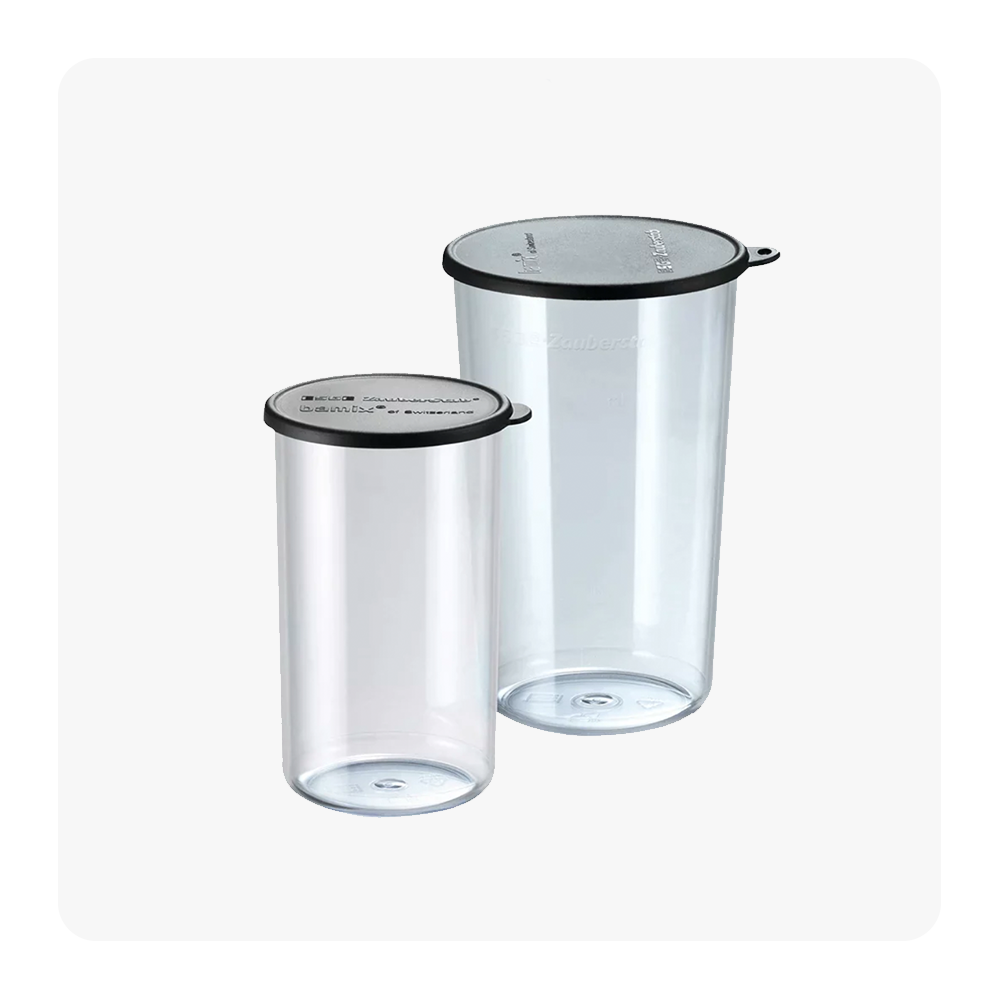 bamix® Beaker Set
---
bamix® Beaker Set - the practical containers for mixing, preparing and storing, without BPA.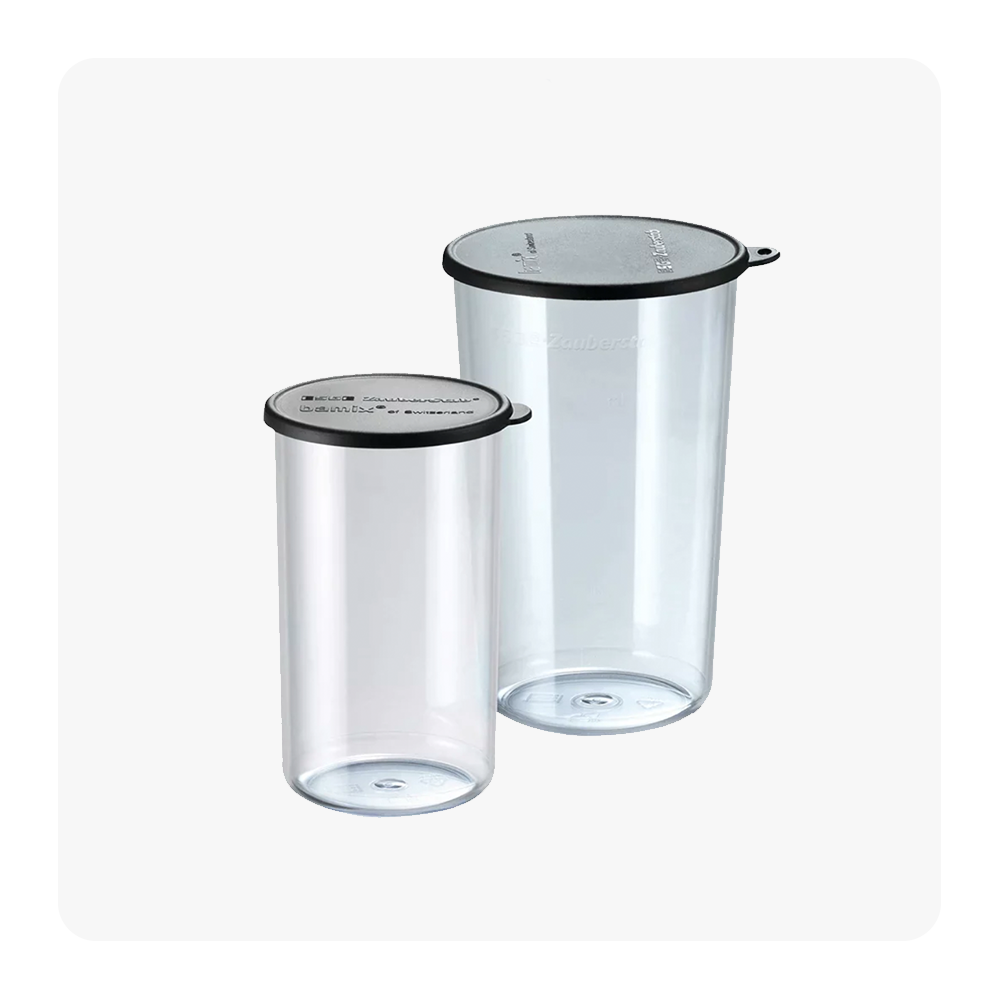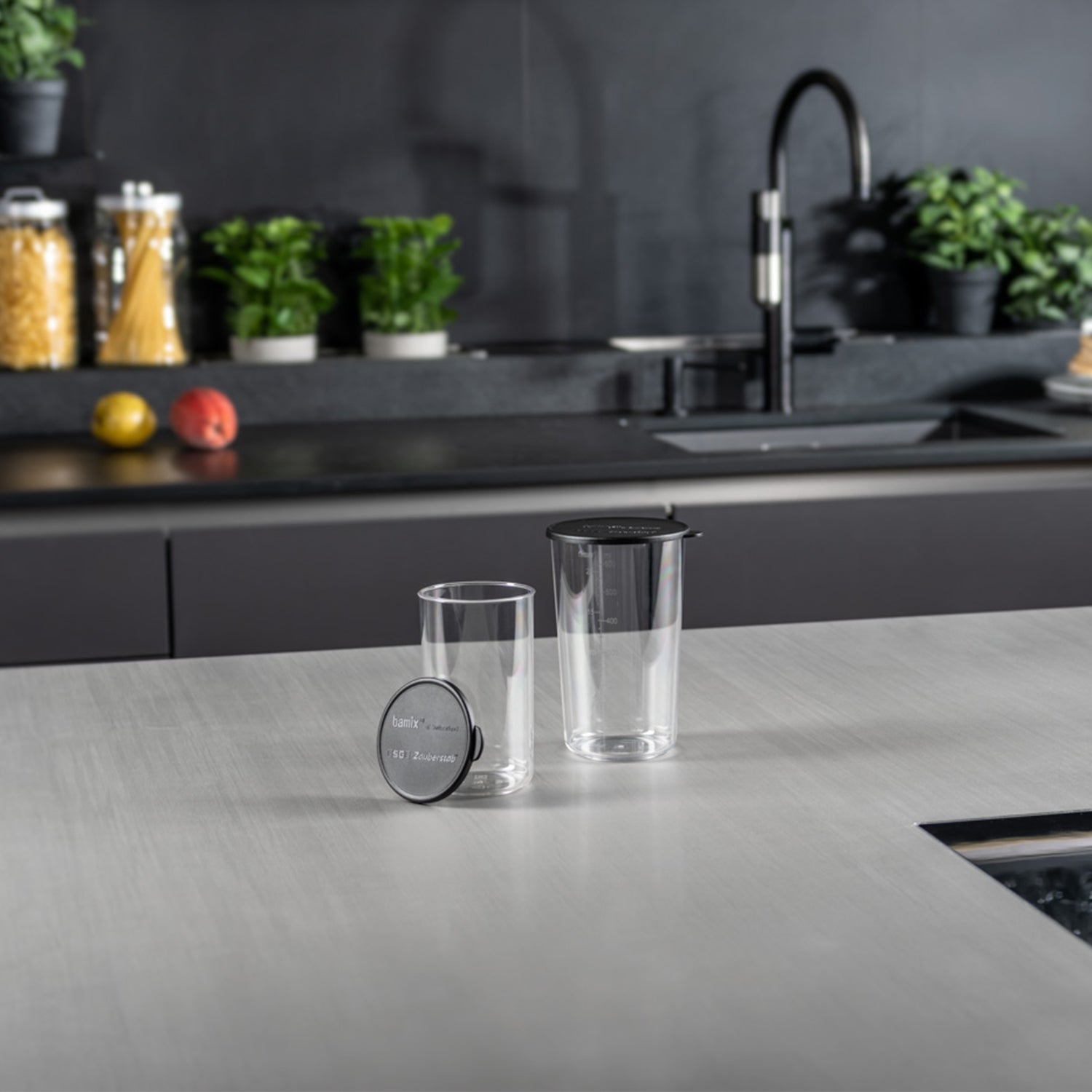 Practical Beaker Set
The indispensable bamix® Beaker Set with lid is ideal for making and storing, for example, salad dressing, barbecue sauces or cold-stirred jam. The preparation of mayonnaise is absolutely sure to succeed in the "400 ml mayo cup", whether with or without egg. The narrow and tall vessels are ideal for perfect results every time with your bamix® hand blender.