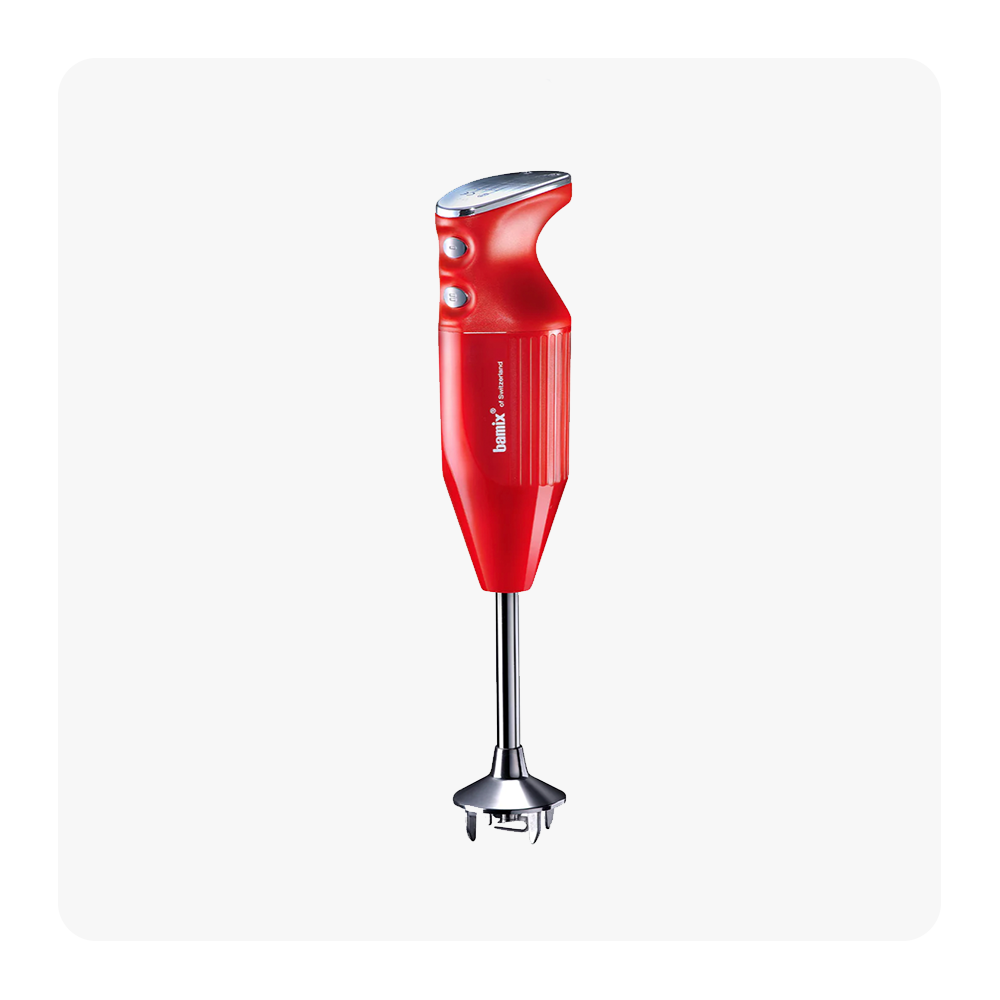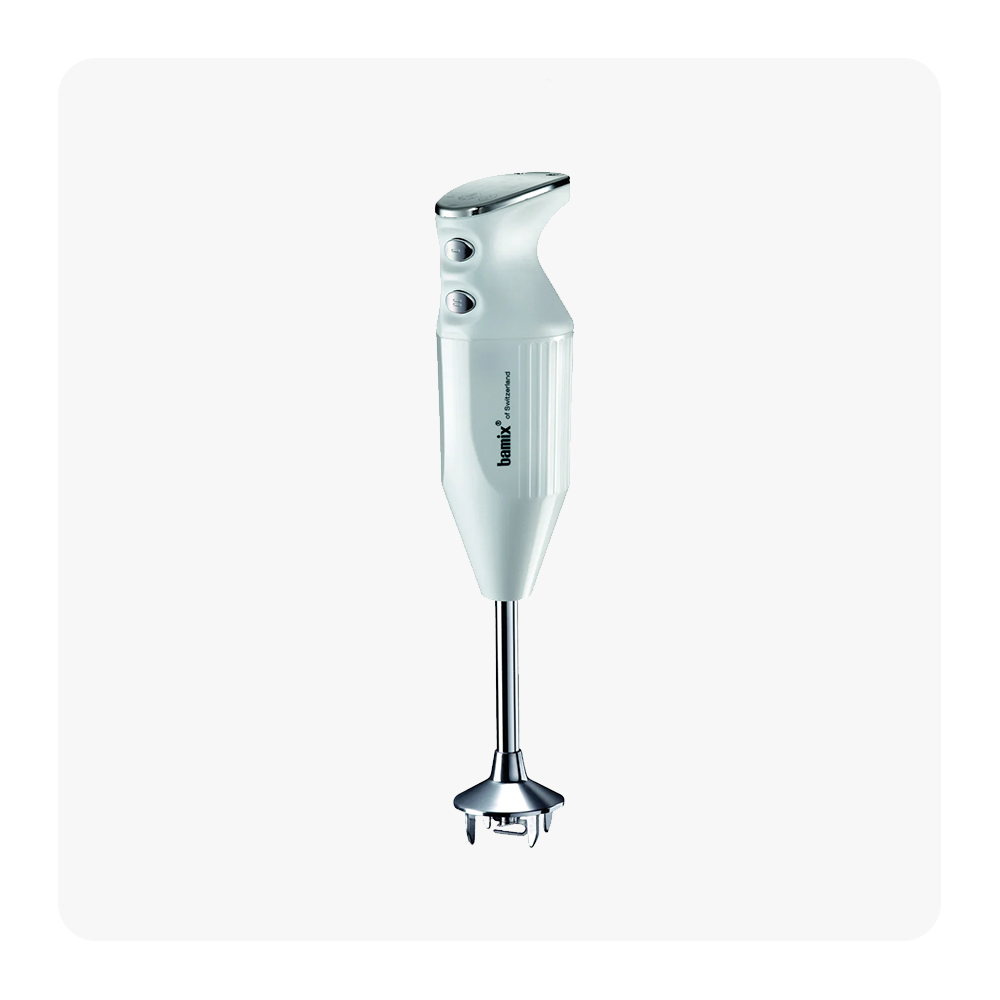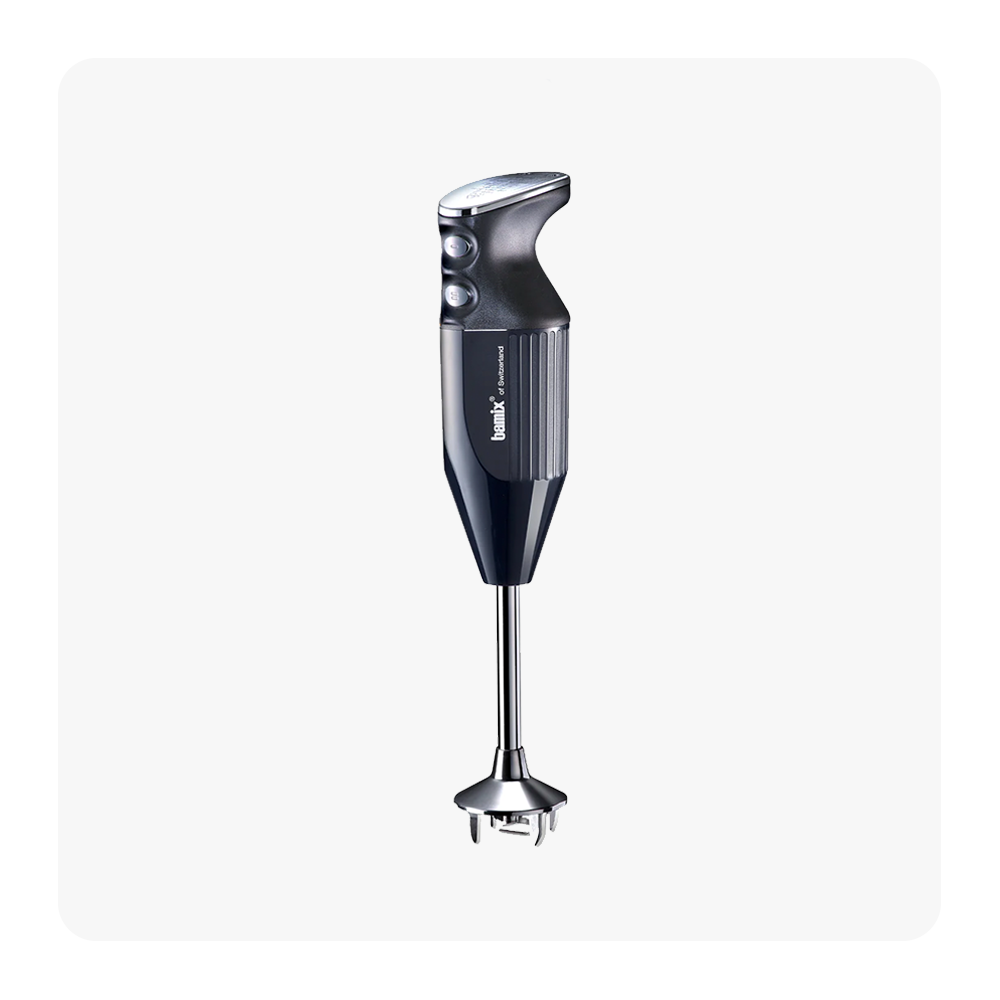 bamix® PRIME
---
With your bamix® Prime and its accessories, you can puree, stir, blend, chop and mince.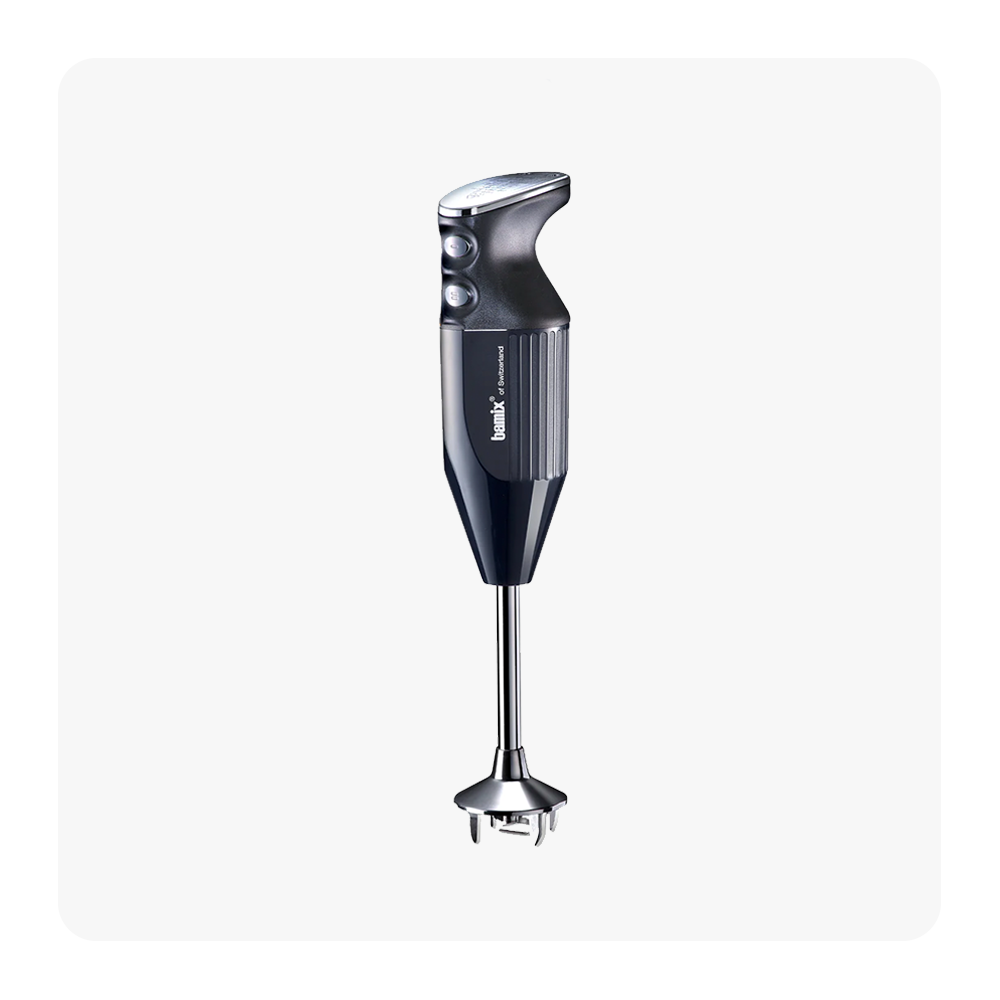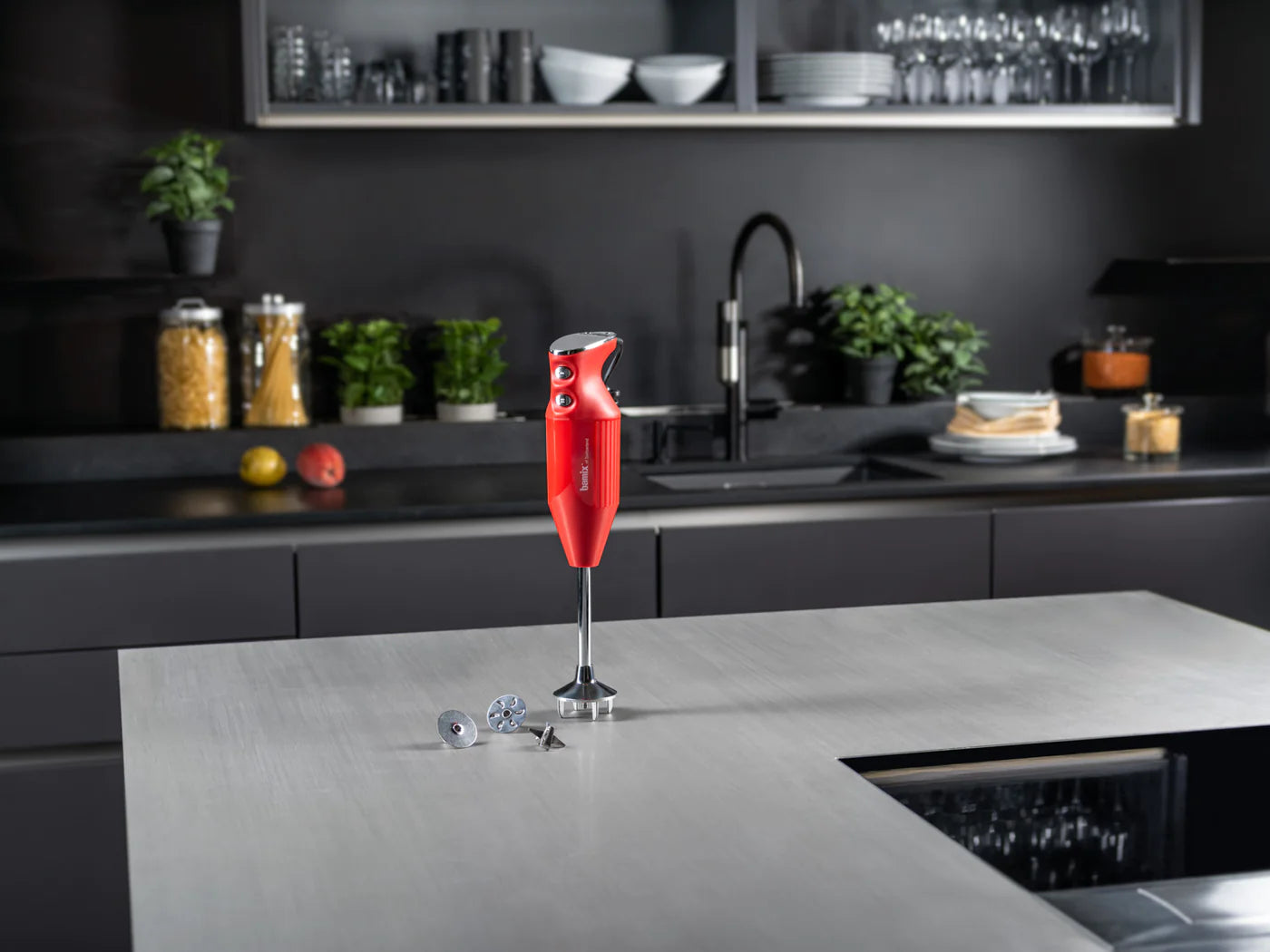 If it can be a little bit more
bamix® Prime immersion blender with powerful 250-watt motor for reliable help with even the most difficult kitchen tasks. The hand blender features two speed settings and a convenient coiled cord that offers plenty of flexibility. The product comes with the bamix® multi-purpose blade, bamix® whisk blade and a bamix® beater blade, as well as an instruction manual. Lifetime warranty on the motor.
With your bamix® PRIME you will get also the following
Scope of delivery
Facts, figures and more
Product specification
We have already summarized the most important data for you. Would you like to receive more information? Check out our Quick Reference Guide or ask our customer service.
Speed
Two speed switches
Level 1: 13'000 rpm
Level 2: 19'000 rpm
Dimensions
Shaft length: 13.5 cm
Immersion depth: 21.85 cm
Overall length: 34.00 cm
Warranty
General device warranty: 2 years / Motor: Lifetime