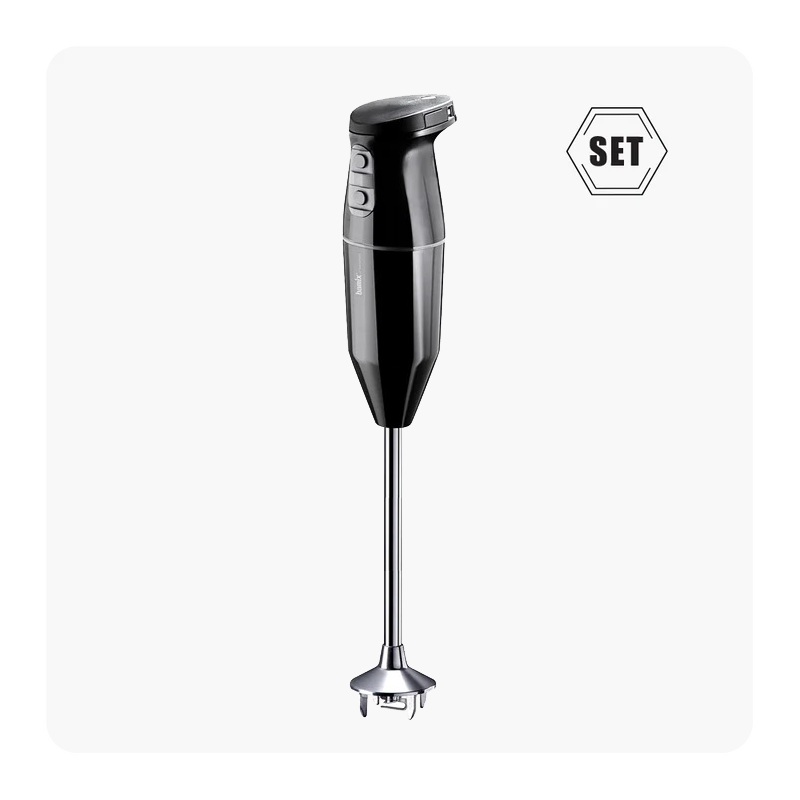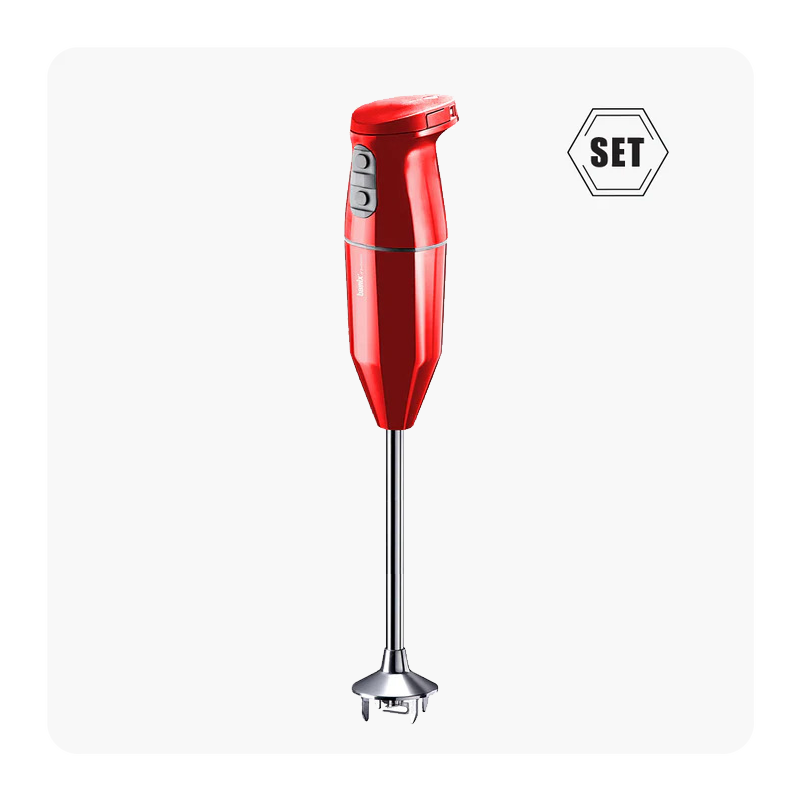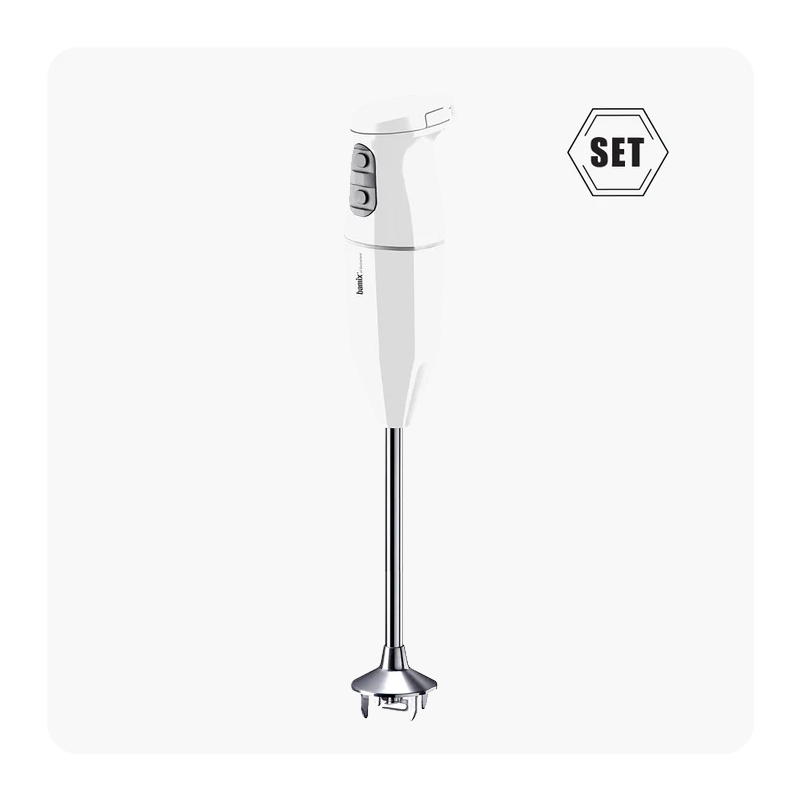 bamix® cordless PRO
---
Everyone has experienced it, whether as an amateur chef or top caterer: Flexible and uncomplicated work to give free rein to creativity requires one thing above all - the necessary freedom. With the bamix® cordless PRO, this freedom is always at hand. Thanks to its innovative rechargeable battery technology, the cordless PRO allows up to 20 minutes of operating time. The motor power of the bamix® cordless PRO is unrivaled and immediately available again after an extremely short charging time.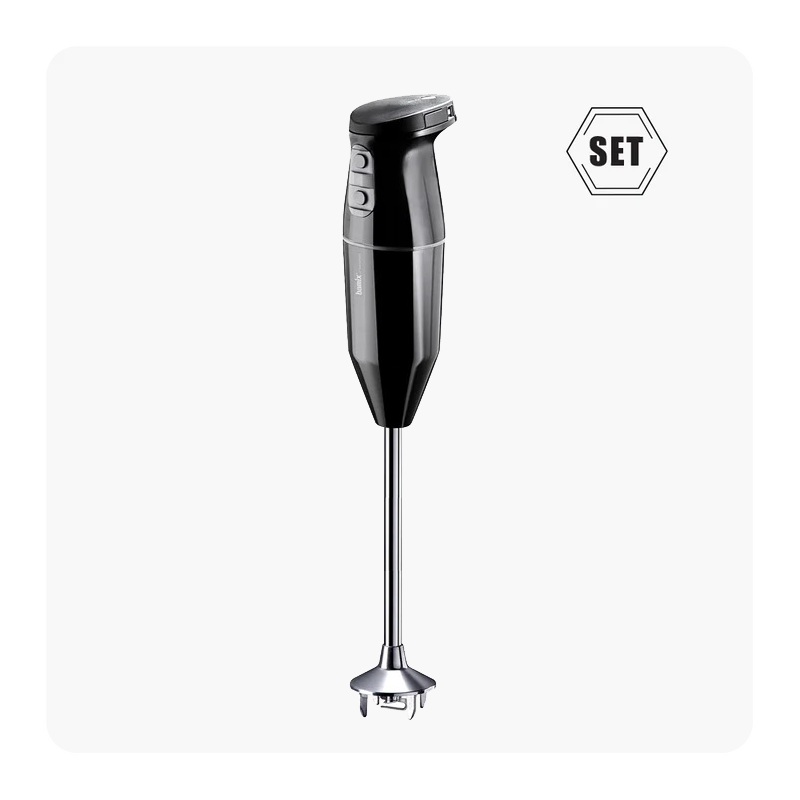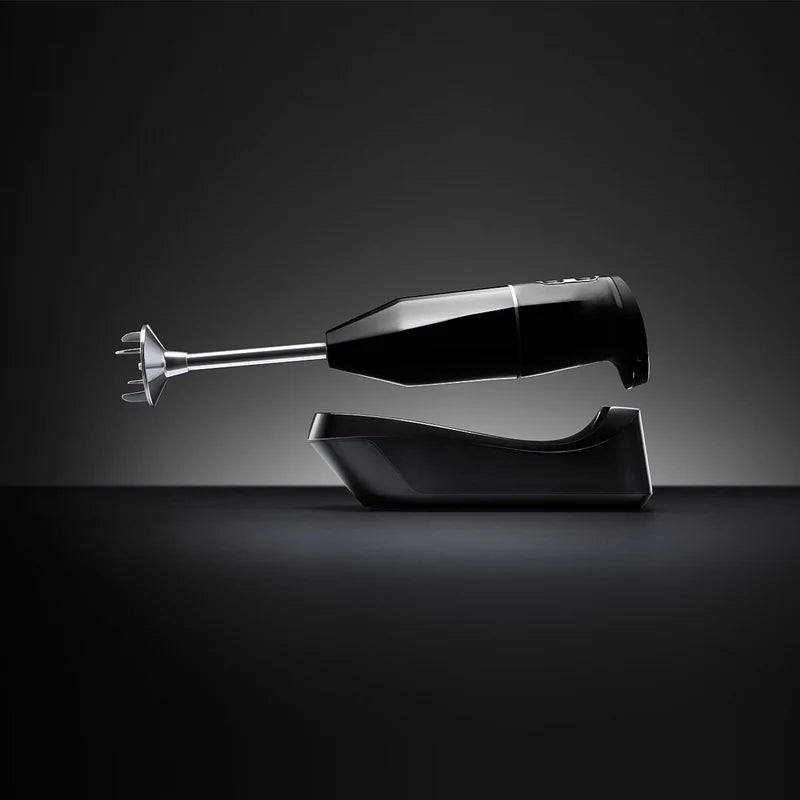 cordless freedom
The bamix® cordless increases the mobility of the entire bamix® family and also supports the familiar attachments, knife variants and other accessories.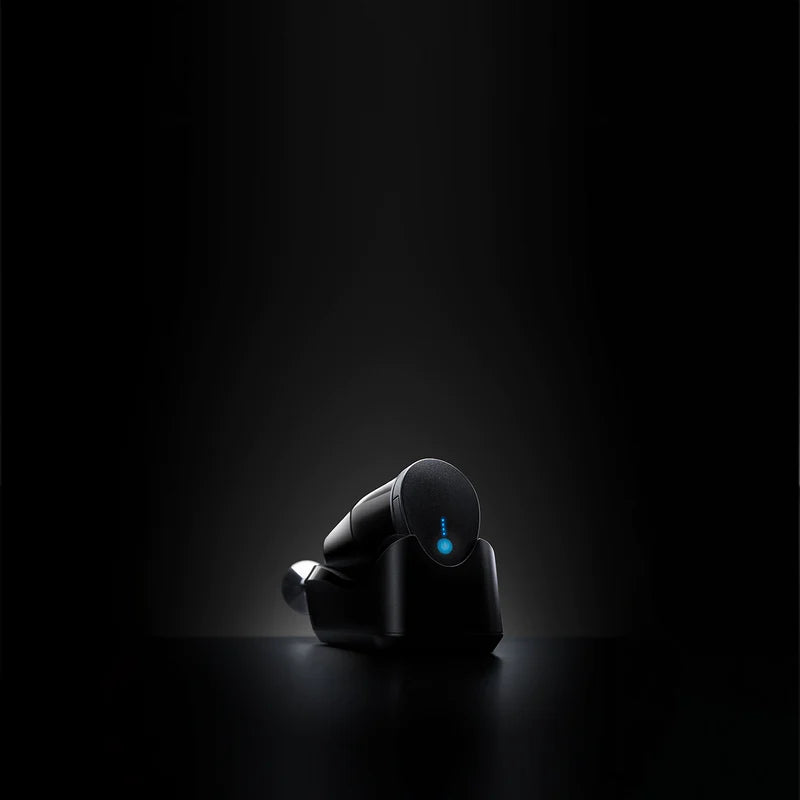 Just one button away
The world's smallest mobile all-in-one food processor provides effortless blending, chopping, emulsifying, grating and pulverizing. Experience an unprecedented bamix® experience when preparing your favorite dishes with the new bamix® cordless. Whether it's soups, smoothies or sauces - your bamix® will support you!
With your bamix® cordless PRO you will get also the following
Scope of delivery
Facts, figures and more
Product specification
We have already summarized the most important data for you. Would you like to receive more information? Check out our Quick Reference Guide or ask our customer service.
Speed
Two speed switches
Level 1: 8'000 rpm
Level 2: 14'000 rpm
Level 3: 15'500 rpm
Dimensions
Shaft length: 18 cm
Immersion depth: 27 cm
Overall length: 39.00 cm